Foxynite
About Foxynite
For bug reports and other issues, you can contact us at support@gamebau.com
Join our Discord today! https://discord.gg/u3FbN2K

Looking for a mix of Steampunk, 3D manga and RPG? Well you have come to the right place, join an RPG adventure spiced with Steampunk elements, sexy 3D Characters and amazing art style – all packed into a single mind-blowing game!

Customer support: psupport@gamebau.com
Notice! Join Us on Discord: https://discord.gg/u3FbN2K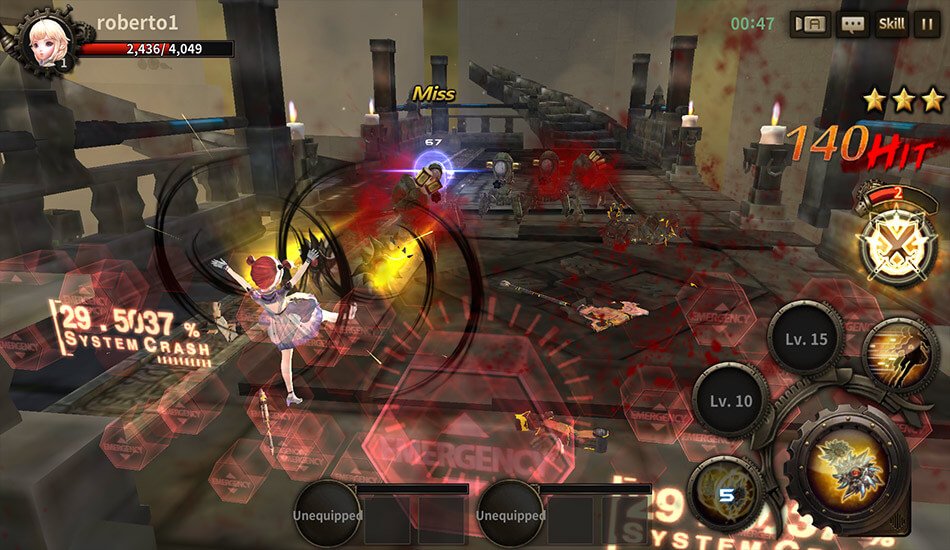 Play on Android
Key Features
◉ Sexy 3D Girls
Enjoy a game full of 3D amazing art, h-scenes and sexy costumes! Collect all of them and see which one looks better ;)

>◉ Action RPG
Play in this amazing SteamPunk style RPG, explore the vast world and join Factions to Destroy the Raid Bosses

◉ Real-Time Battles
Play, Battle and Raid with teammates and friends in a fantastic real time experience!

◉ Battle Drone System
Join in amazing battles using the amazing system of Battle Drones, pick the best ones to give you an edge when fighting! Arrange with your team the best picks to battle the Raid Bosses!

◉ Delve into the Fox Universe
Whether you are looking to play the Main Story, battle your way through the ranks or play with your friends on this fantastic adventure - Foxynite offers you a big World, hard enemies, and a great number of companions! Complete the daily tasks and quests make boredom a thing of the past.
System Requirements
News and Updates
Foxynite Monolith Floor
03/26/2019 02:16AM
Here are the Patchnotes for the new update (26th of March):

- The top floor of the monolith extends to 1...
Foxynite Sagnak Update
02/26/2019 03:02AM
Here are the patch notes for the new update (26th of February)
1- Sagnak Fortress will open after the upda...
Black Friday Sales Game Update
11/22/2018 10:39PM
New update Patch Notes:

Add new drone "Achilles"
Add Black Friday Event
- Black Market discounts
- Co...
More News