AgentShawnee's Hentai Vocabulary 101
Hentai is full of vocabulary that can throw off a hentai newbie or even a veteran. Hopefully today I can help clear some things up while also adding spiffy new words to your lingo as a hentai fan! Today I will be covering ten commonly used hentai vocabulary words.
Hentai:
In Japanese, hentai simply means "pervert" or "perverted." Here in the West, it has adopted a new meaning which is to classify any sexually explicit anime, manga, or anime style game.
Ecchi:
Much like the term hentai, ecchi has a different definition in Japanese than it does here in the West. In Japanese it's a slang term for sexual playfulness. Here we use it interchangeably with the term "fan service." Ecchi generally refers to sexual but more softcore anime, manga, and anime style video games. Usually ecchi will involve nudity and sexual situations with actual sex. If you're into the lighter stuff there are two games here on Nutaku that will be right up your alley! Sword of Asumi is a visual novel where you get to explore Edo Japan with a sexy assassin girl. Sword of Asumi is free of nudity but if you're looking for a game that's a little more lewd you might want to check out Catch Canvas. The game is a visual novel about a young girl who strives to be an artist but her uncle tasks her with helping three other girls finish their paintings.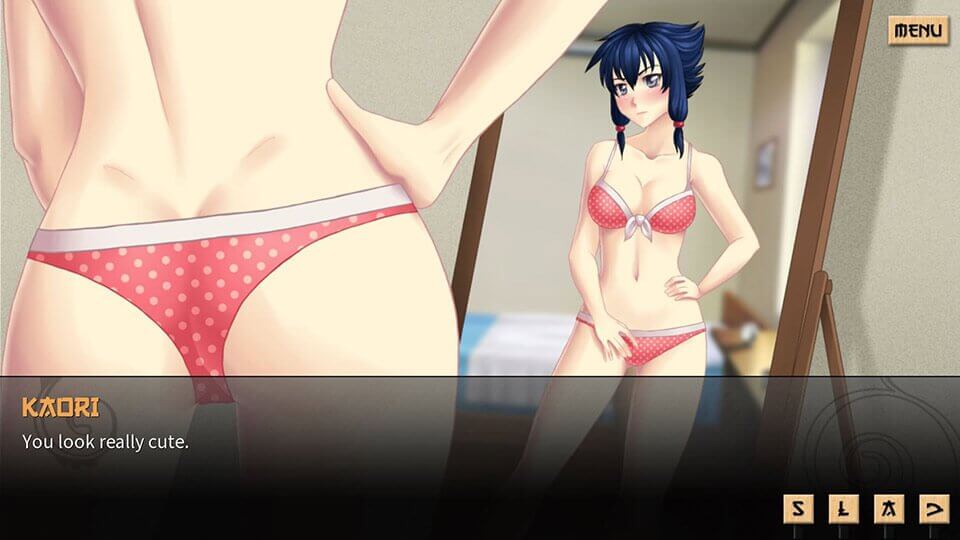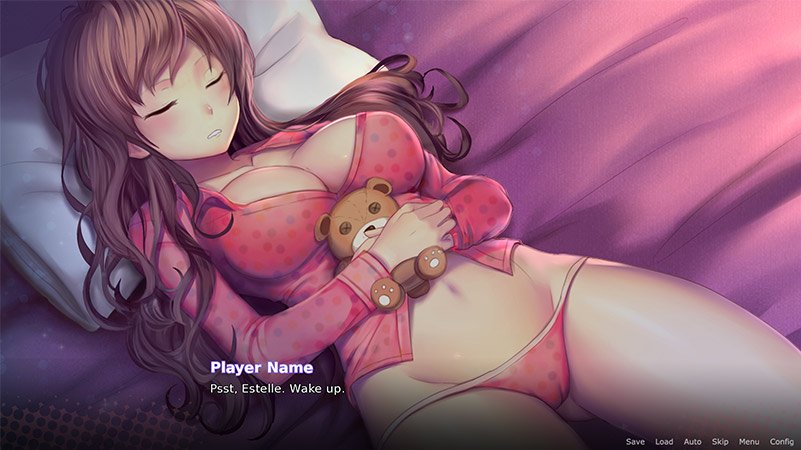 Eroge:
Often times the Japanese will create words based on borrowed words. Eroge is one of those cases. They took the English words "erotic" and "game" to create a new word to describe erotic video games which is "eroge!" When we see hentai games, like the ones here on Nutaku, you will often see them referred to as eroge. If you want to get your feet wet in the world of eroge you should try out Pure Heart Chronicles which is a fantasy based visual novel. One cool thing about this game is the diversity in the women characters. In a lot of games many of the girls look the same but these ladies come in all different shapes and sizes!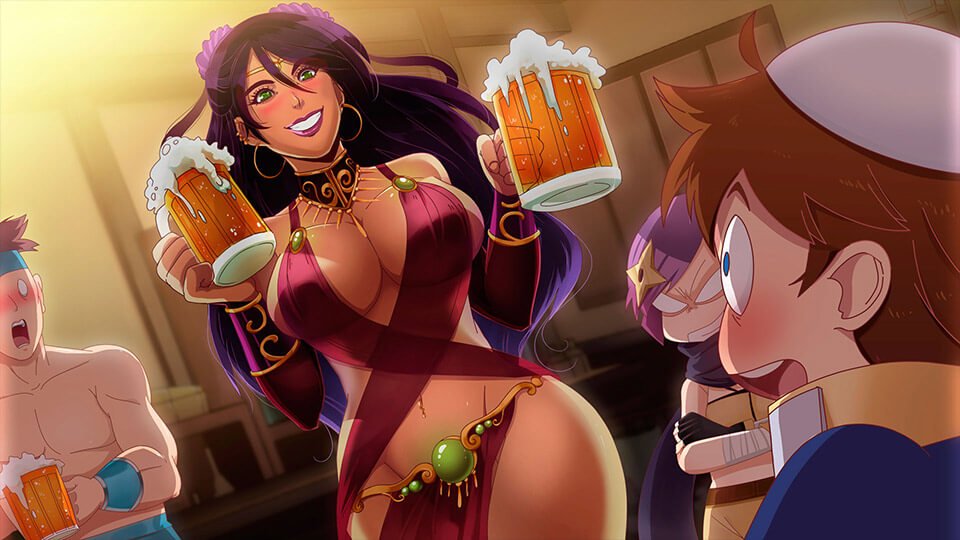 Ahegao:
Ahegao is the expression of pure ecstacy. In hentai this also refers to the girl's facial expression during an orgasm. This has also become a meme in the form of the daburu piisu ahegao where a girl makes a face of ecstasy while throwing up double peace signs.
Moe:
Moe is a feeling of attraction toward anime, manga, and anime style video game characters. Usually this term refers an attraction towards a female character but it can also be used toward male characters. Feelings of moe have led to the sales of a lot of character specific merch and even a game here on Nutaku called Attack on Moe H!
Yuri:
Yuri refers to some sweet girl on girl action aka lesbian anime, manga, or anime themed video games. Yaoi is the male version referring to boys love hentai. If you're into ladies getting down and dirty together you should check out Sakura Dungeon. It's a dungeon crawler where a sexy knight awakens a gorgeous ancient fox spirit and they go on a quest to find her stolen treasures.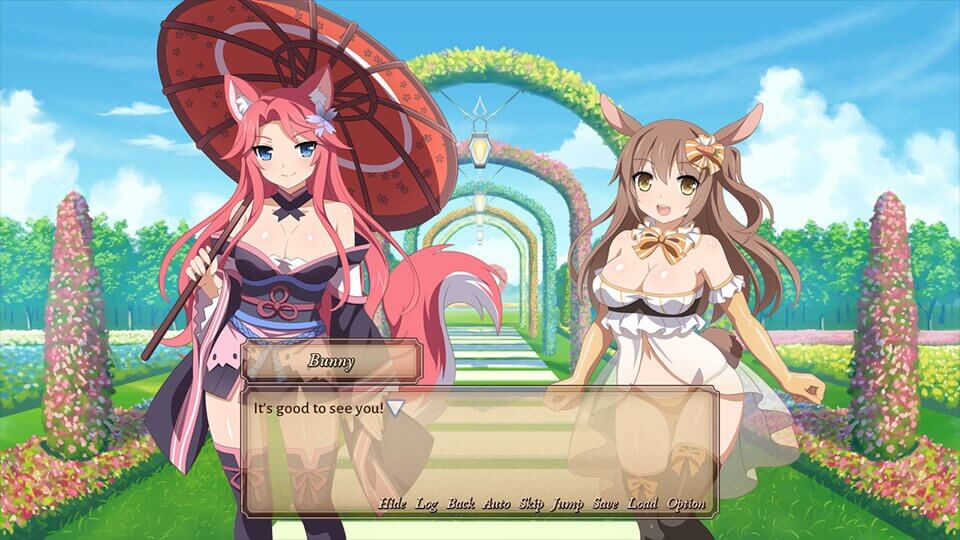 Bukkake:
This term is used both in the regular porn industry and hentai so you've probably heard of it before. Bukkake is a fetish where multiple men cover a girl with semen. Sometimes in hentai it's just one man with INSANE amounts of cum flying all over a girl. As the title suggests… Cum on! Bukkake Ranch! is full of bukkake! On top of featuring massive loads the game has monster girls! If you read my monster girl article you know how obsessed I am with them so I'm 100% on board with this visual novel.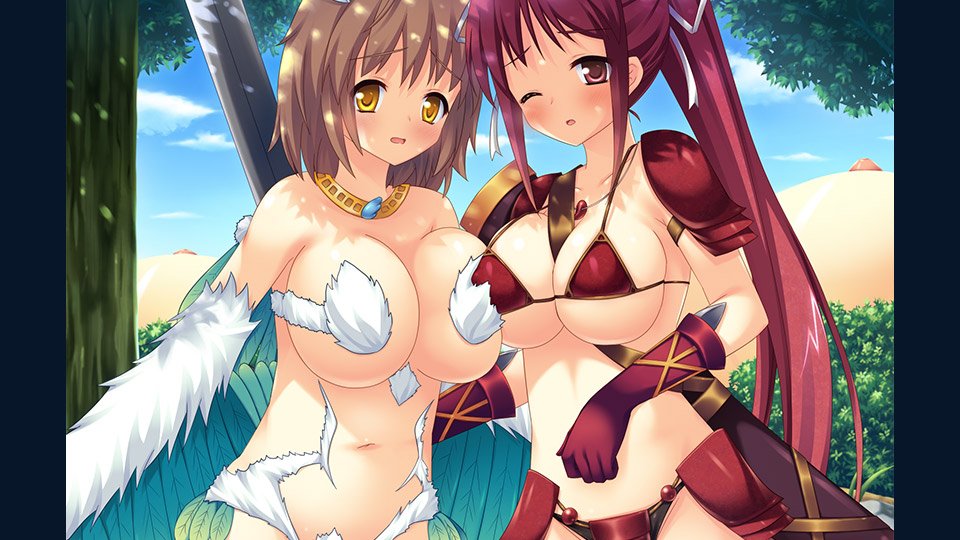 Futanari:
Futanari means "double form." In hentai it refers to a character who predominantly looks female but also has male genitalia. You will also hear it often in the shortened form which is "futa."
Oppai:
Oppai is the Japanese term for a woman's breasts. It is also often used to describe large breasts or unreasonably large breasts. Let's face it… Nutaku is full of breasts! If you're looking for a specific game to play that will allow you to explore those beautiful mounds I recommend My neighbor is a Yandere?! I mentioned the first one in my visual novel article but what I didn't mention was… there is a second chapter. You should definitely check out My neighbor is a Yandere?! (Chapter 2)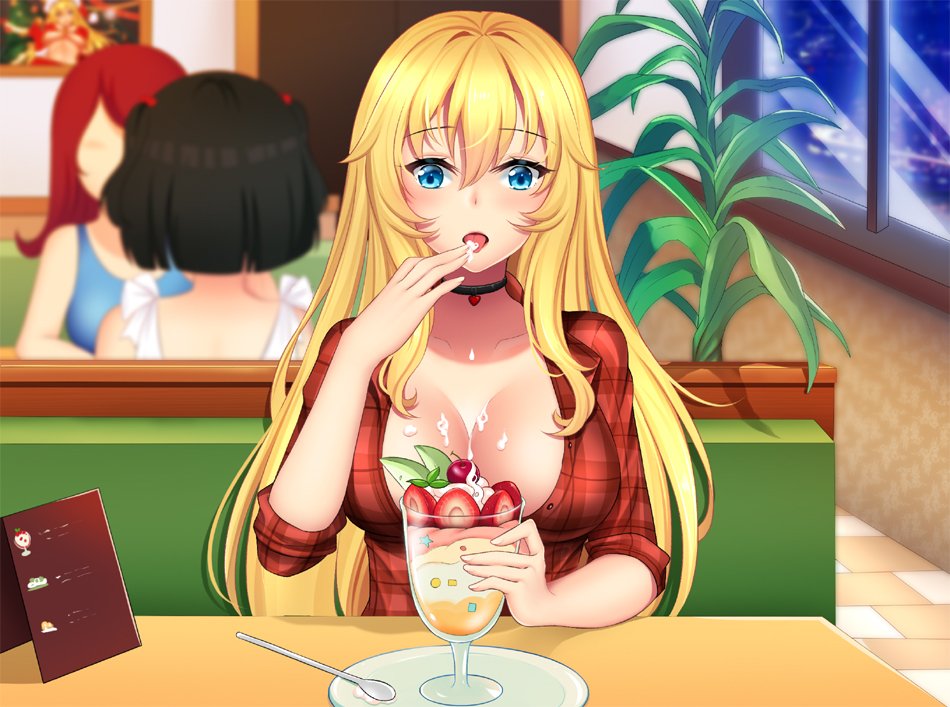 Doujinshi:
Doujinshi or doujin is a self-published work which includes manga, novels, magazines and more.This is also a term widely used for self-published hentai fanfiction. What are some hentai terms that have stumped you? Let us know @nutakugames!