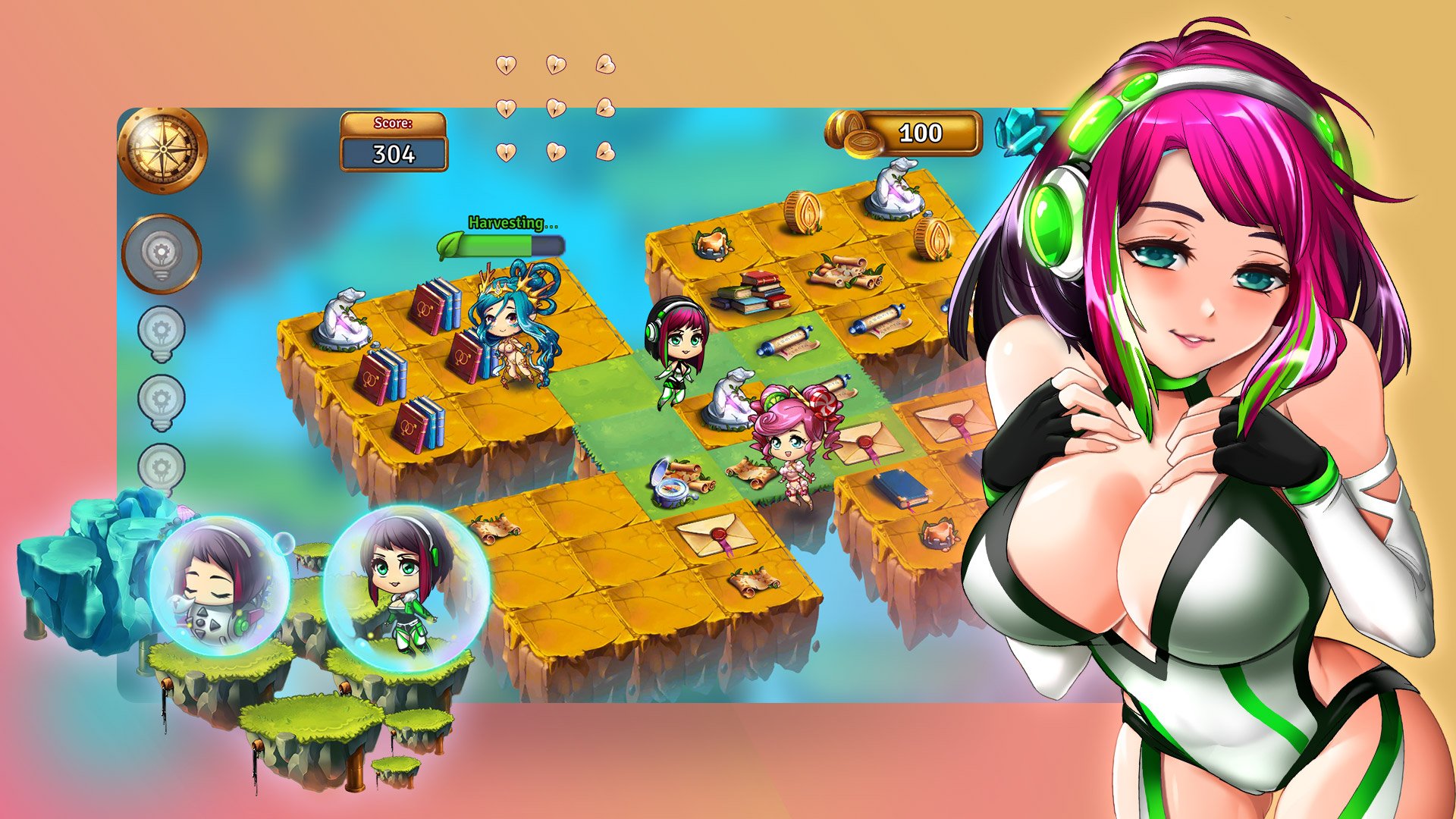 Merge Nymphs
About Merge Nymphs
Key Features
Enjoy Deliciously Detailed Artwork!
Befriend 80 needy Nymphs, each with their own bootylicious Card!

Savor Spicy Sex Scenes!
Unlock 30 Uncensored Sex Scenes by leveling up your Nymphs!

Reclaim and Restore!
Solve 70 puzzle Levels & Challenges and win exciting rewards while fighting pollution!

By these items combined...!
Collect over 250 mergeable and interactive items!

Merge & Conquer!
Take part in thrilling Events every week and win items that will help your ingame progress!

Updates Galore!
Claim new Uncensored Sex Scenes for your Nymph-os every month!

--------------------------------------------------

A long time ago, the lush world that hosts the Nymphs was invaded and polluted by vile monsters known as Golems.

As they took over the flourishing land, the pollution put the innocent Nymphs in a deep slumber. They stood no chance against an army of polluting monsters.

This is where you come in, Lord of Fertility!
As you slowly wake from your slumber, you realize not only that the world needs cleansing, but that the Nymphs need to be awakened as well.

Explore and heal various areas and meet all the Nymphs this world has to offer!
Feisty Forest Nymphs, mellow Meadow gals, starry-eyed Star Nymphs and many others are waiting for you.

Nymph Shells are scattered all throughout the land, collect them, merge away, and get new sex scenes!

Use Incubators to get even more Shells and you'll get lucky even faster!

Gather your army of Nymphs, cultivate their abilities through hot rounds of sex and help them regain their magical abilities!
System Requirements
News and Updates
Join our Nymph Party TODAY!
10/09/2019 10:04AM
A sunny day to everyone! Earth is striking back! Help Earth Nymph to recapture the Sacred Lands – the cradl...
JOIN OKTOBERFEST!
10/03/2019 05:55AM
Prost, everyone! Thirsty for some action? Well then you're just in time for the exclusive Oktoberfest event...
Merge-5 Star Fall Glade Event!
09/26/2019 03:26AM
The wait is over, everyone! Help out Meadow Nymph in our first Merge-5 Star Fall Glade Event - merge 5 Star...
More News