Home

›

house party

House Party (Explicit Version)
Summary of Game
This is the explicit version of House Party, which includes the House Party non-explicit base game and the Explicit Content Universal Uncensor Patch DLC!
Game Description
House Party is an edgy comedy adventure game inspired by classic comedies of the '90s. Every decision changes your story and every character has something to reveal.
There's also a button to take your pants off.
ABOUT THIS GAME
This hysterical, story-rich 3D adventure game is all about player choice and partying the way you want. House Party's unique AI and scripting system allows the game to shape and mold its content around your choices. You'll see something new or different each time you play. To date, there are hundreds of different stories, side-quests, and narratives, and thousands of branching stories and dynamic elements. Content is being added regularly, so it just keeps getting bigger and better! Each new game starts at the door as a blank canvas for your decisions.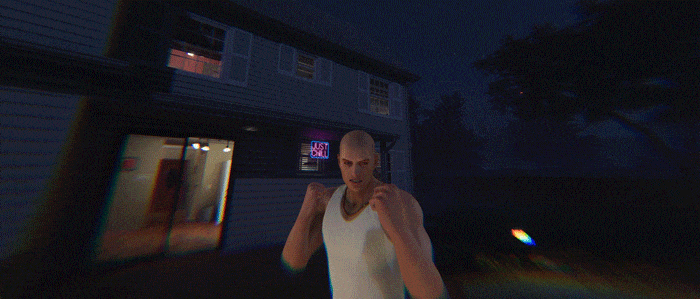 One big house, packed with choices
Sweet news! Your buddy Derek invited you to a rager at Madison's house. Surrounded by a group of eccentric partygoers, you must navigate your way through the night - no matter how wild it gets!
Step into a sandbox adventure party game where even your simplest choices can impact the game in a magnificent way.
Explore thousands of unique branching narratives with fifteen distinct NPCs that react based on your every remark and action, paving the way for tons of hours of unpredictable and hilarious entertainment.
House Party's gameplay starts with the conversations and grows with the decisions made along the way. With no true ending but dozens of stories to navigate, the night is what you make it.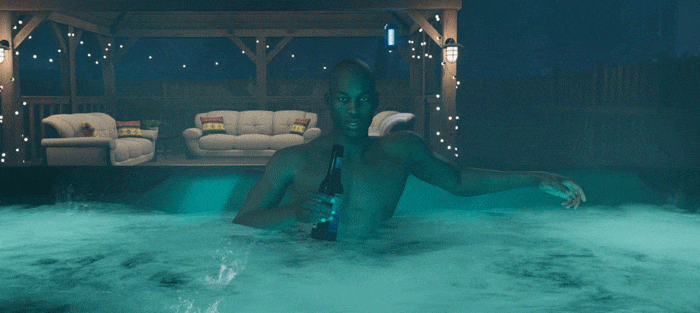 Discover Items & Uncover Wild Interactions
Explore a two-story house jam-packed with hundreds of items to discover, where every object has a purpose and some can be used in a variety of ways.
Change the party's music with the mp3 player, invite a surprise guest over with the laptop, enjoy as many drinks as you can (without getting caught), and... well, we'll leave the most exciting surprises up to you to uncover.
Show items to NPCs and they may react with varying dialogue or relationship fluctuations. Most of these hidden objects are vital for completing an NPC's personal storyline and winning their approval. Sometimes you don't even need any items to cause a ruckus. Play your cards right and maybe you can win them over with your charm alone.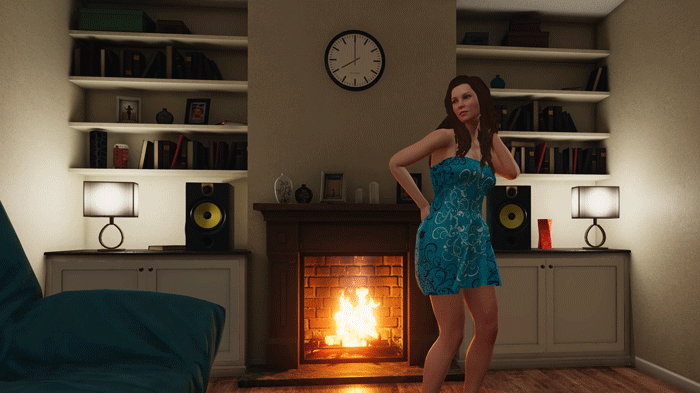 NPCs (Not-Boring Party Comrades)
You don't have to thank us, but we invited fifteen of our craziest and funniest acquaintances!
A new-to-town sorority girl willing to do crazy things to fit in, the most brahsome brah around, a wild mud-wrestling southern belle, a freakishly buff straight-edge dude hawk-eyeing all the booze, and many more hilarious and unique personalities await.
Listen closely and the characters will chat about your actions, conversations, and choices, and also provide hints and insights into cracking their stories open. Throughout the night, you may overhear information about their backstories or catch them gossiping about other guests at the party.
Every NPC has favorite bands, personal beliefs, friends and enemies, and party goals for the night. Fully-voiced by amazingly talented voice actors and actresses, the partygoers feel vibrant and alive from the moment you set foot through the door.
With fifteen of the most interesting, reactive, and hysterical NPC partygoers to ever exist and a rapidly growing roster, there is always plenty of social variety around the house. All of them have inner motivations and strong personal opinions, making them fun to make various choices around and amusing to see interact with one another!

Make Friends, Enemies... or More?
As you navigate the party, your words and actions will dictate whether each NPC digs your vibe or is seconds away from knocking your lights out. One bad decision might get you beaten to a pulp, while a good choice might result in making an ally that will have your back for the rest of the night.
Every response you choose when speaking to an NPC changes how they feel about you. Keep an eye on your social gauges and watch your gameplay impact whether an NPC is crushing on you, feels so-so about you, sees you as a good friend, or hates your guts. Relationship values, good or bad, may open new doors. And, whether you're into guy love or girl love, it's possible to win most characters' hearts for steamy romantic fun at this party!
NPCs will respond differently whether they like you, love you, or hate you, unlocking or blocking off potential party choices and unique interactions. They also see what you do and hear what you say, so be careful because one small choice can change everything.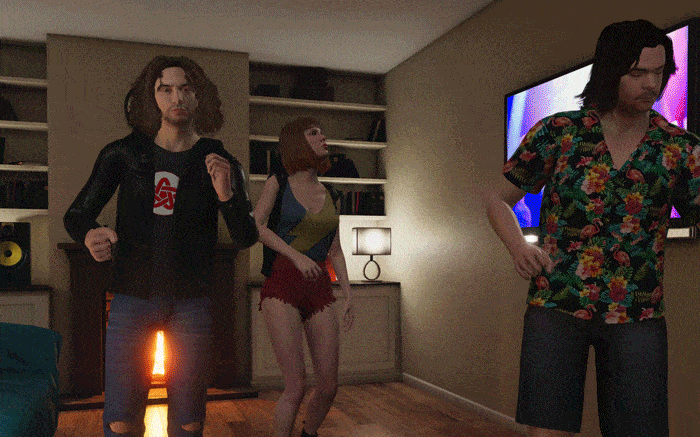 Interact With Celebrity Guests
Ever heard of the Game Grumps? Make the right choices and you may find Dan and Arin landing unexpectedly in the middle of the house party!
Explore their unique storyline, watch them hilariously navigate the festivities, and choose from one of the multiple paths to help them get back to their show!
Looking for a hot Spanish tutor to hop in and shake things up? Your decisions could make Lety Does Stuff come knocking on the front door. Explore her wild and crazy side story if you want a real taste of adventure!
As one of the only indie studios to ever integrate real-life celebrities into a video game, it has been a ton of fun connecting the guests to the story and welcoming the iconic humor and personalities of Dan, Arin, and Lety into the party.
Keep an eye out, because there may be more exciting cameos on the way!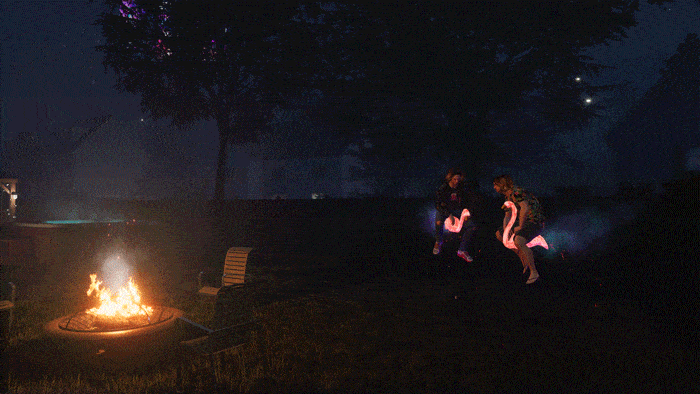 House Party Explicit Content DLC (Also Included)
This DLC patch adds "adult" features to the game including longer, uncut, explicit and sexy cutscenes as well as several playground/sandbox type interactions for the player. You will also be able to enable legacy interactable free-look intimacy scenes as an alternative to the cutscenes.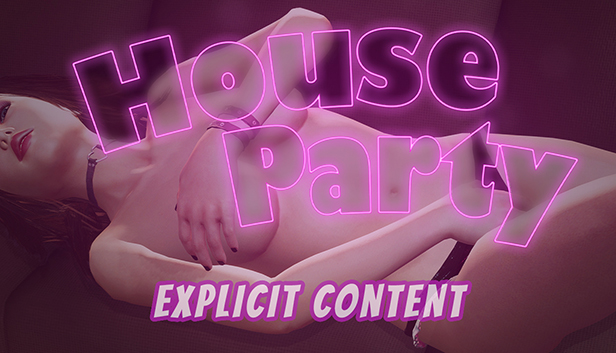 +

Read More
Key Features
House Party Key Features:
15 Unique Characters
Over two and a half thousand voiced lines
Dozens of unique sex scenes
Engaging choice-driven story system
Celebrity guests
Explicit Content DLC Key Features:
Over 14 new extended, sexy, and explicit cutscenes created specifically for this add-on
Dozens more cutscenes coming soon and being developed solely for this add-on
Addition of detailed and explicit nude textures for the player and all NPCs
Additional "too hot for mainstream" content in various questlines
Optional removal of "Terrible things are happening" censor bars
Optional removal of mosaic nudity censors
Sandbox ability to "whip it out" (or "whip them out" if playing as a female)
Sandbox ability to "pleasure yourself"
Sandbox ability to pee and bladder UI meter
Sandbox ability to touch NPCs
Dynamic erections to surrounding elements for NPCs and the player. Seriously. That's a thing
Access to legacy sex system/scenes and orgasm UI meter
Reactions from all NPCs to the various sandbox elements
+ Read More
Game Information
Languages:

Version:

Download Size:

Release Date:
System Requirements
Windows System Requirement
MINIMUM:

OS: Windows 7+
Processor: Intel Pentium G4500, AMD FX8350 or equivalent
Memory: 8 GB RAM
Graphics: Direct X 11 GPU w/ 2GB Available Video Memory
DirectX: Version 11
Network: Broadband Internet connection
Storage: 8 GB available space
RECOMMENDED:

OS: Windows 7+
Processor: Intel i5 6500, AMD Ryzen 3-1200 or above
Memory: 8 GB RAM
Graphics: NVIDIA GTX 1060 6GB, AMD RX570 or above
DirectX: Version 11
Network: Broadband Internet connection
Storage: 8 GB available space•
We have emailed your receipt to the email connected to your account.
This Game is Only Available on PC
Login to your computer and download your new game to play.
Download Error!
Your game files are unavailable for download at this time.
Please refresh the page or try again later.
If the problem persists, please contact customer support
Download Error!
File not found.
Please refresh the page or try again later.
If the problem persists, please contact customer support
Buy Game
House Party (Explicit Version)
Language:German, Russian, English, French, Spanish, Chinese | Operating System:Windows
You are missing1,799 goldto complete this purchase using Nutaku Gold
---
Select payment type
Taxes may apply or be included
Your Purchase is Almost Complete
Your order has been successfully received, but we still need additional time to receive confirmation from your financial institution.
This should take a few hours or days.
You will receive a confirmation email once your purchase has been processed.