Home

›

Games

›

Clicker

›

chick empire

Summary of Game
Chick Empire is a new browser game, released by the developer of Chick Wars, the kinkiest turn-based strategy! It is an erotic clicker game where players can build their own porn empire of strip clubs, webcams, sex shops, and many more. Addictive gameplay, variety of businesses, regular events, high-quality REAL PORN VIDEOS, and the entire harem of hotties will make sure that players get captivated by this game.
After hiring your first girl, you'll start clicking on her show and raking in more cash to fund your operation. Each day, you'll build out a more and more successful camming setup, and work towards eventually having a huge, diverse roster of performers working under your wing. As you hire more, you'll get to know them on a much more intimate level – in more ways than one! Find out more in our game review
Key Features
STORY
The plot follows Marcello Bravo and Little Caprice, who started a webcam business after Mark got fired for sleeping with the producer's wife. Their business is doing great thanks to the miracles Mark's dick is performing - they quickly find the girls, expand, and make a profit. However, the next morning, it all starts from scratch! Will Mark be able to grow the empire, hire new girls, and screw his way out of the time loop they got stuck in? Find out in the new episodes!
GAMEPLAY
Start various businesses and hire girls, of course, after they pass your casting! You'll have more than 50 hot girls at your disposal, who long to use all their talents for your benefit. Participate in regular events that will help your empire grow and give you access to unique girls. Just like regular employees, your girls require constant training, and the best way to provide it is to throw orgies and show them how to do everything right yourself!
CHICK EMPIRE IN NUMBERS
● Juicy stories
● 45 + episodes
● 20 + video diaries to remember all the fun you had with your girls
● 50 + exceptionally hot girls
● 70 + exclusive sex toys
● 10 special sex trophies
● Unique events every week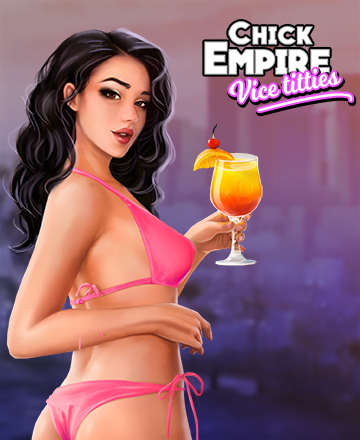 Game Information
Languages:

Release Date:
System Requirements
The latest version of chrome
Installation Instructions
Download the game file and transfer it to your android device
You can download the Android Application installer (APP file) on your computer using the below link.
Simply transfer the APP game file to your mobile device using a cable or WIFI and install it.
Download the APP on computer here
---
Download to your android device by visiting this page on your device
Visit this page on your mobile device and download the game application file directly onto your device.
Continue the Download with our Nutaku Android Store App
Update your games with one tap
Explore our library of Android Games
Play and manage your games from one place
Download Error!
Your game files are unavailable for download at this time.
Please refresh the page or try again later.
If the problem persists, please contact customer support
Download Error!
File not found.
Please refresh the page or try again later.
If the problem persists, please contact customer support