Home

›

Games

›

booty calls
Summary of Game
Booty Calls is a cool dating simulator with a unique puzzle mechanic in which you help mermaid princess Andriella collect all the pussy juice in town! Get to know all these hot girls, date them and then bang all of them to Andriella's delight!
Key Features
MEET DIFFERENT GIRLS WITH UNIQUE PERSONALITIES
Meeting girls might be easy, but to successfully bang them, you need to find out what they desire!

EXPERIENCE A UNIQUE NEW PUZZLE MECHANIC
Complete dates and have sex with the girls with a unique, fun and addictive puzzle mechanic!

RECEIVE MESSAGES FROM YOUR GIRLS
If your girls are hooked, they'll send you some hot pictures!

IMPROVE YOUR CHARACTER
Use various skill upgrades to make dating and banging girls even more fun!

OVERALL

- Catchy and diverse dating simulator with lots of hot women.
- Two playing environments: mobile device or browser.
- Real life dating situations with different approaches for each scenario.
- A great deal of rewards for you and tons of gifts for your girls.
- Bang them all and win Andriella's gratitude!
Game Information
Languages:

Deutsch,

Japanese,

English,

Français,

Español

Version:

Download Size:

Release Date:
System Requirements
-Windows
OS: Windows 7 or higher
-Mac
OS: OS X v10.9 Mavericks or higher
Purchase confirmed
This game is only available on PC
---
Log into Nutaku on your desktop to download and install your new game now!
Installation Instructions
Download the game file and transfer it to your android device
You can download the Android Application installer (APP file) on your computer using the below link.
Simply transfer the APP game file to your mobile device using a cable or WIFI and install it.
Download the APP on computer here
---
Download to your android device by visiting this page on your device
Visit this page on your mobile device and download the game application file directly onto your device.
Continue the Download with our Nutaku Android Store App
Update your games with one tap
Explore our library of Android Games
Play and manage your games from one place
Download Error!
Your game files are unavailable for download at this time.
Please refresh the page or try again later.
If the problem persists, please contact customer support
Download Error!
File not found.
Please refresh the page or try again later.
If the problem persists, please contact customer support
Buy Game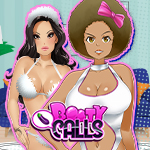 Language: Deutsch, Japanese, English, Français, Español | OS:
You are missing 0 gold to complete this purchase using Nutaku Gold
---
Select payment type
Taxes may apply or be included
Uh Oh, Payment Error
There was a problem completing your purchase.
Please try again
---
Select payment type