Top 11 Free-To-Play 18+ Games
Greetings to our fav gamers!
It's no secret that Nutaku.net is one of the most largest & legitimate adult gaming platform that's out there. A big part of this is due to the fact that the platform offers 200+ exciting titles that allow gamers like you to experience the top 5 best feelings you've ever felt. Don't deny it. What's better than enticingly lewd hentai porn games?! FREE enticingly lewd hentai porn games🤤 Aside from optional micro transactions, the following list of games cost absolutely nothing for you to play. Keep reading to unveil the list of Top 11 Free Nutaku Games that we're currently playing (in no particular order)!
Ever wanted to run your own empire and reap the benefits as your very own company expands tenfold?! Well, business is booming and now's your chance to be the boss that you are and climb the corporate ladder with this sexy clicker.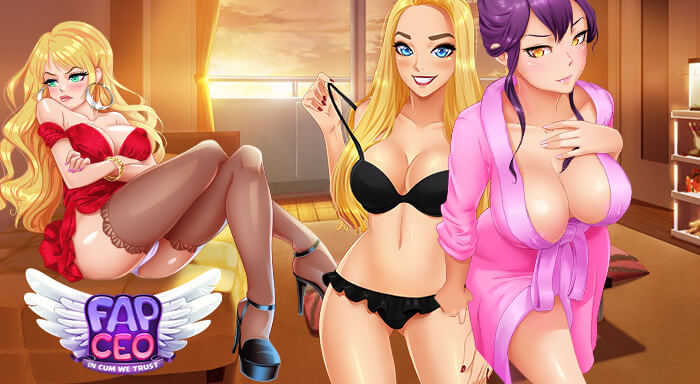 Play Fap CEO on Browser, Android, or download it straight to your computer!
Our 2018 Nutaku Fan Survey revealed that Harem Heroes was one of the top games that our Nutakrew enjoys to play and we aren't the slightest bit surprised! An action adventure game that features captivating manga art and endless seductive ladies is definitely a win.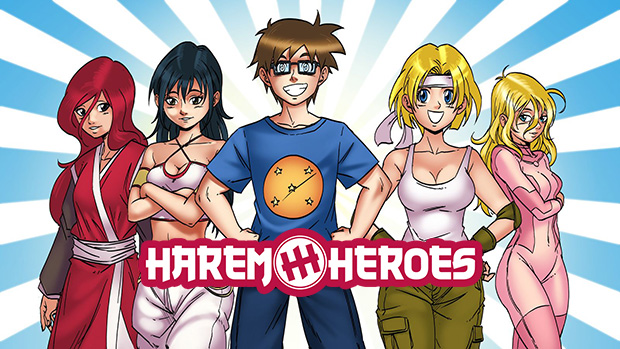 Play Harem Heroes on Browser or via Android when you're on-the-go!
For all you puzzle lovers out there, Cosmic Shock League is a foxy title set out to give you the sexiest intergalactic experience there is. Play a Match-3/Card Battle game while enjoying steamy run-ins with the hottest space girls!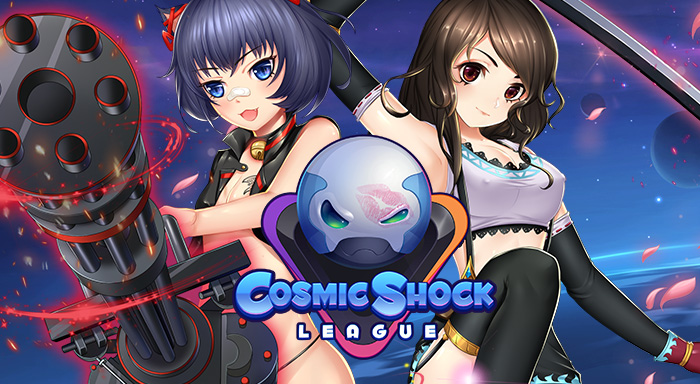 Gather your fearless harem of bada** warriors to fight off evil in this turn-based strategy game. Level-up your babes to earn a greater chance at victory in hopes of being rewarded with succulent H-scenes… because boy, are they worth it!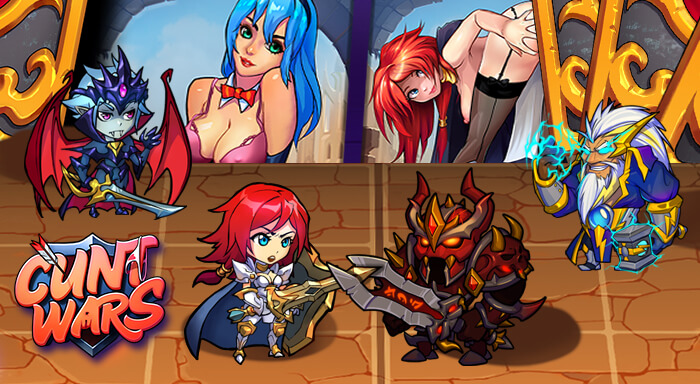 Play Chick Wars on Browser or Android!
If you want to explore more than just 2D girls, Foxynite is the perfect game to show you another world! Get in action and join real-time battles as you relish gorgeous 3D girls who come in delightfully unique costumes. This action RPG features an immense world for you to explore along with daily quests for you to keep busy and leveling up!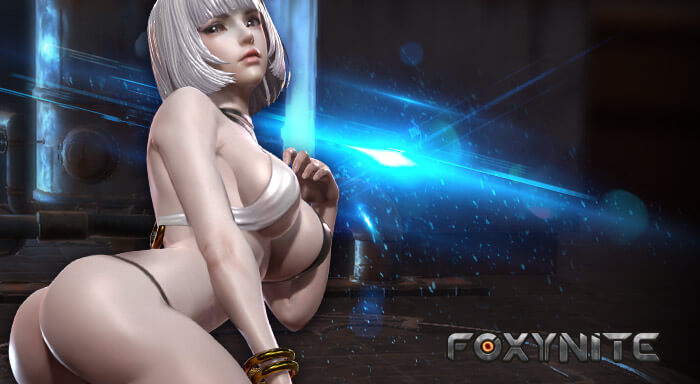 Play Foxynite on Browser or Android!
If you appreciate the unique beauty and personalities that different women have to offer then Pocket Waifu is the game for you. If you long to take care of pretty women and take pleasure in doing so, then STOP what you're doing and get to playing this dating sim RIGHT NOW! Entertain your waifus by playing mini-games, customize their outfits, and keep them fed & bathed. We promise, your waifus will show you their gratitude in ways you can't imagine 😉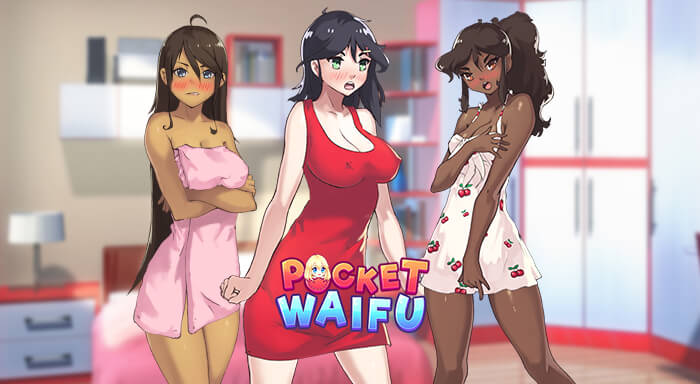 Play Pocket Waifu on Browser or Android!
7. Crush Crush: Moist & Uncensored
Need to brush up on your skills on impressing your crush? Nothing like a sensual clicker dating sim to help you win some sexy time with the girls of your dreams. Let us warn you that you've got to put in real work and it's no easy task! Get a job and work to get promoted so that you could afford to offer gifts to convince these girls to give you a chance! This game will also teach you some real life values on how to work hard for your money and all the wonderful things in life 😉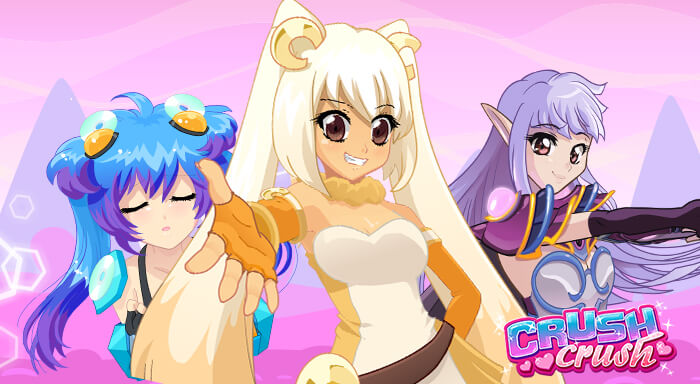 We love Crystal Maidens because real life can get boring AF and sometimes you just need to jump into an exotic fantasy world full of sexy adventures and even sexier girls that are dying to sleep with you. Blow off some steam by battling your way through an extensive map and losing yourself in some highly detailed animated sex scenes 😍 You're going to LOVE it.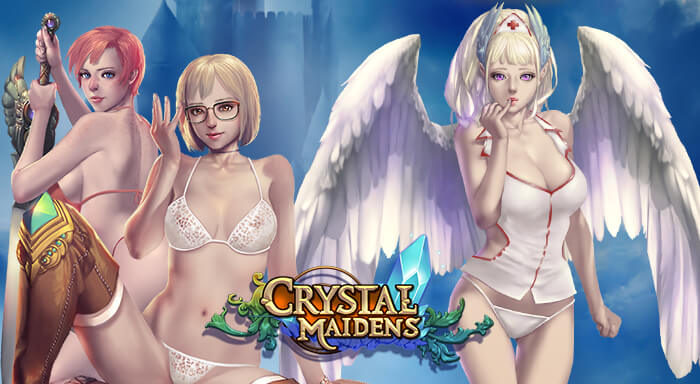 Play Crystal Maidens on Browser or Android!
This free-to-play turn-based RPG/visual novel features a myriad of extraordinary women for you to get to know! Kamihime Project R has one of the most epic stories, characters and voice actors, hands down! Our players absolutely adore this game because it is indeed the ultimate turn based RPG battle. Let the combats begin!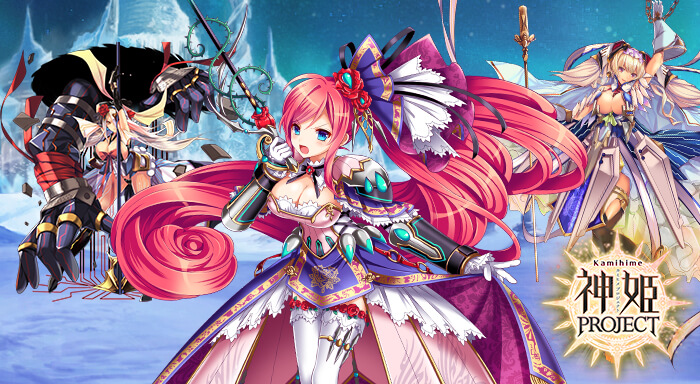 Play Kamihime Project on Browser or Android!
If you haven't heard the famous PewDiePie rave about Booty Calls yet, let us give you a quick taste of what this title entails. Date multiple women simultaneously, all around town. Say the right things and impress these babes with your successful puzzle skills to bring you to next base with them, and you'll be on cloud nine! The humor presented in this game is actually one of the best parts and we definitely recommend this dating sim for a great time 😄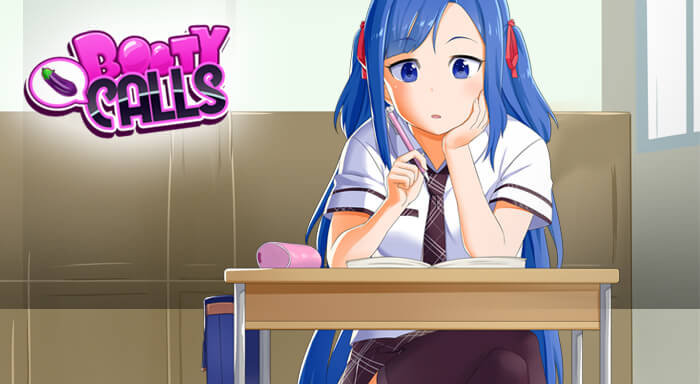 Play Booty Calls on Browser or Android!
If you're looking for endless hours' worth of gameplay and impressive character art, look no further! Attack on Moe H is the cutest clicker you'll ever find with one-of-a-kind hentai content. Forget your troubles by immersing yourself in a fascinating world to fight evil 🗡 ⚔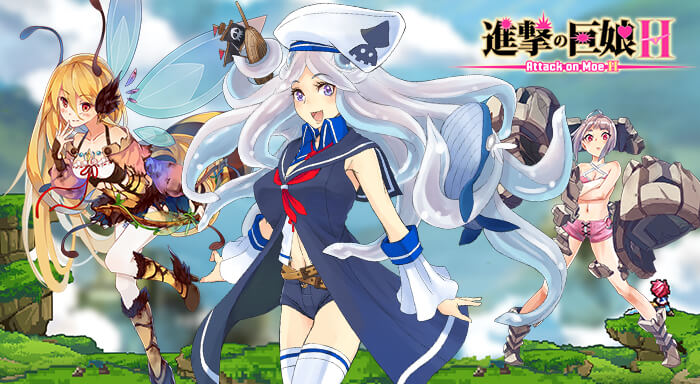 Play Attack on Moe H on Browser or Android!
Hope you enjoyed our list & found a great game to spend your evening playing 😉 Let us know your favorite F2P games on our socials, @NutakuGames!