Top 10 Nutaku Games to Play on Android App
We weren't kidding when we said that we're basically the adult-game equivalent of a quality porn-filled storage-locker. Okay, we didn't actually say that but… have you seen our selection?
These games are at your disposal, just waiting to be discovered, tested and enjoyed as you unwind from a stressful day. The best part? You don't even have to be at your desktop to enjoy your favorite Nutaku games. You can play 'em straight on your Android!
That being said, some may find the vast choices a wee bit overwhelming at first glance. It's true, there are SO many to choose from that sometimes, it's hard to decide with which ones you'll start. Thankfully, we have taken the liberty of making your life a little easier by compiling this top ten list of our favorite games to play on the go so you can sit back, loosen your pants and get gaming in no time!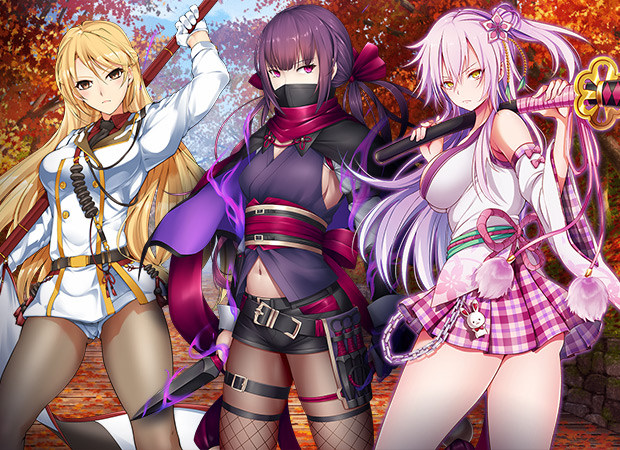 Adventure aficionados rejoice, because we just added a heap of spice into your gaming life. The game style is a classic RPG played in turns while the premise consists of building a sexy harem of badass warriors who are a throwback to the Sengoku period of Japan. The anime style will be sure to please a lot of you who are seeking games with a healthy dose of battle and bukkake. There are over a 100 levels for you to play, in which you'll move forward as a mighty warrior battling monstrous villains and going to town on those sexy members of your harem as reward your strength with their kinky talents.
The name itself is clever (if we do say so ourselves) and has proven to be catchy enough to attract many players. Beyond the name though, what you've got is an action adventure jam packed with interactive animation that lets you communicate with our feisty troopers in the JP Faction who are ready for action. Get your arsenal in gear as you battle it out with the enemy. The reward? Hot as hell hentai scenes that will have you unable to put down your phone.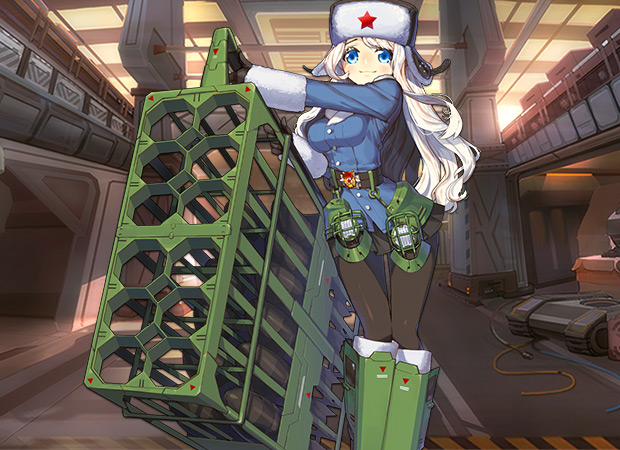 Speaking of tanks (also: tits), there's another game that we're kind of obsessed with nowadays. Minitary Girls is a tank battle simulation game. In spite of it being a strategy game, you'll soon discover that it's also incredibly fun to play. Your main goal is to collect all kinds of heavy artillery and use them over the course of the chapters (there's a whopping 20 of them, FYI and you can play them in various difficulty modes). There are roughly 40 hot girls within the different units. As you progress throughout Gaia, you'll be able to collect tons of extra items to give yourself a boost and of course, you'll be rewarded with the option to spend some quality time with your lovely girls.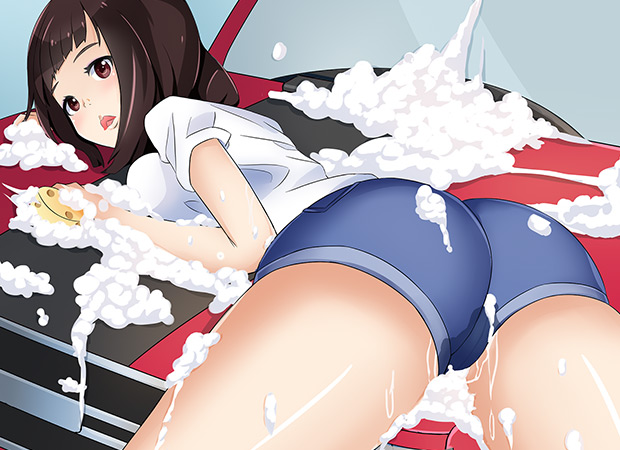 If heavy artillery isn't quite your jam, we might have just the thing for you to get you thoroughly satisfied. The premise is simple: get down and dirty with as many girls as you can. Sounds simple, but there's a damn good reason for it… okay, fine, there's a reason for it. In short, Andriella, a mermaid who owes a favor to a witch, needs your help. The only way you can help her is by getting with as many chicks as possible, cuz well, the witch needs their "essence". The anticipation is exquisite because you must converse with these girls, find out what they want and need. Once you hit the right buttons - literally and figuratively speaking - you'll be spending sleepless nights in the best way possible.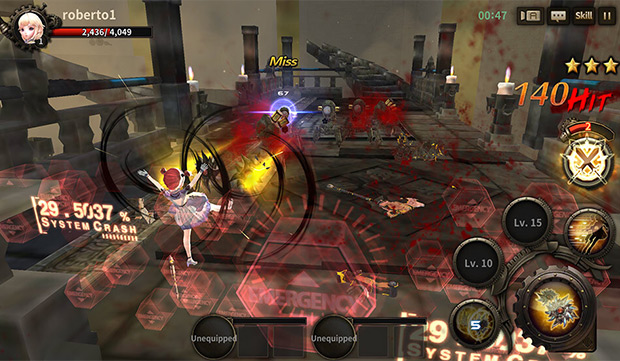 This game has a little something for everyone. A heady mix of RPG, steampunk AND 3D Manga that will blow your mind within minutes of starting out. We personally love this game not only for the sexy mélange of themes, but also because it gives you freedom to enjoy the games in the way that you want, meaning you can play the main story, play through the ranks or play with your friends. The graphics will leave you breathless as you wield your sword to glory
If you're longing for some sexy gameplay full of surprises and chibi girls, look no further than the world of the Heian period because this game has got you covered.These cuties LOVE beating up demons and thankfully the difficulty levels won't have you scratching your head as you wait to move forward. The game boasts quite a bit of idle game play, but it can however be played with different techniques, so there's not a chance where you'll find yourself bored. Just as you begin to anticipate the next scene, you'll find yourself earning an electrifying reward before long!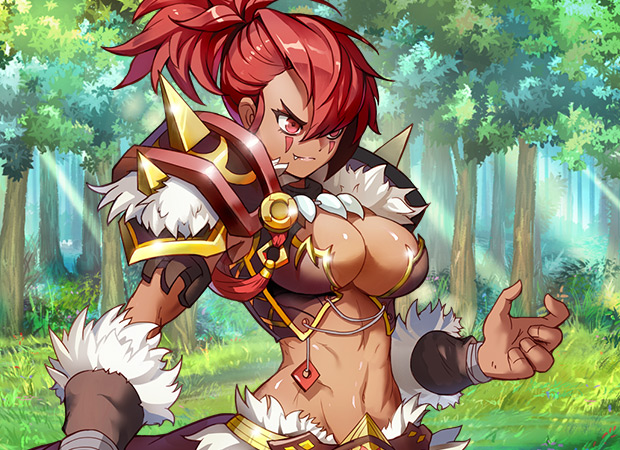 Midgardia is a gorgeous land filled with only luscious women that fantasies are made of. When strife breaks out and the land is in danger, a warrior is summoned to take care of business and preserve all that's good and sexy. This addictive game has everything for you fantasy-enthusiasts who crave beauty and adventure not worthy of the real world. With gorgeous graphics and sexy scenes wherein your only way to getting ahead is by letting the females of Midgardia have their wicked way with you, you're sure to be thoroughly obsessed with this binge-worthy game.
This captivating RPG makes our kinky top ten list for good reason. Not only does it fulfill every gamer's desire for otherworldly fantasy and monster-battle, but it also serves up a healthy dose of kink. The colorfully animated game is strategy-based as you get ahead by collecting girls which is always a bonus and it takes the player between multiple worlds. It definitely doesn't hold back on some hot, graphic sex that will 100% blow your mind. These scenes aren't just top-rated because of the killer graphics: the dialogue and music will heighten your experience and have you pining for more.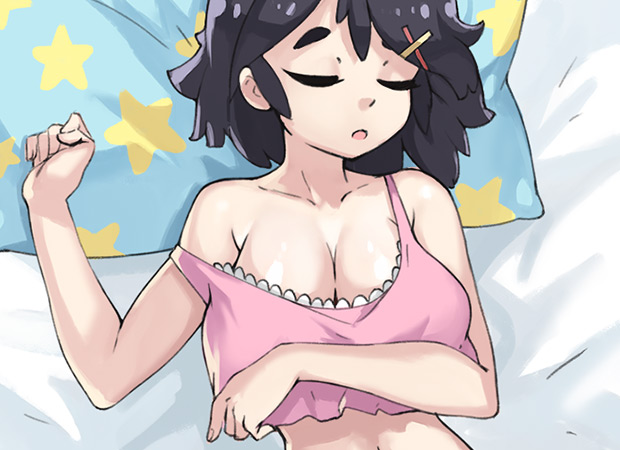 For those in the mood for games that are story-driven with life-like characters, be sure not to miss a little gem called Pocket Waifu. Your sole job in this game is to tend to the gorgeous girls who walk through the threshold of your casa. Believe it or not, they need you just as badly as you need them, and you will take care of them in every way imaginable until they fall for you. What's cool is that you always know just where you're at with them because there's meter on the top of the screen showing the progress of your… well, prowess. You'll be unlocking sexy new scenes at a steady pace which are so distracting that you'll also be coming up with inventive excuses to stay home and tend to your waifu!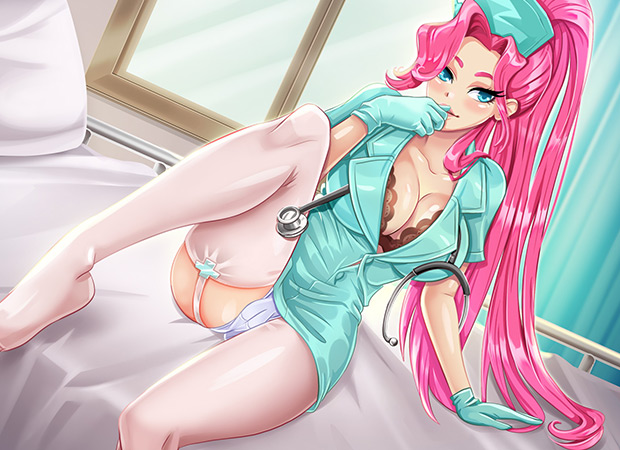 That title is not a typo… if you've ever wondered what it's like to be an all-powerful CEO who can get anything they want, you've entered the ultimate fantasy. In Fap CEO, you'll get to set up your own office and your own typing pool. Essentially you're building an empire that girls with whom you'll have train so they can earn you lots of money over time. You'll also get to earn a lot of the extra loot through gameplay which will help you pimp up your operation to the max. Of course, it wouldn't be enough if we stopped just there: as you progress you'll find yourself staring at some of the hottest hentai in gaming imaginable.
We hope you've found your new fav game to play on your Android. Just make sure that you're discrete with that phone screen if you're in public when unlocking those hot n' steamy H-scenes. Let us know some of your treasured Nutaku games to play on Android on our socials @NutakuGames!