Phantasma Magic: Deluxe vs Puzzle & Dragons
04/26/2017
Preregistration

The very next addictive summer game, Phantasma Magic: Deluxe, by AdultGamesNetwork, will be released on Nutaku in May 2017. Inspired gameplay by the top grossing IOS and Android game in the world, Puzzle & Dragons, Phantasma changes the theme to include erotic experiences that will leave you bewitched. Preregister for the game right now and get 2000 coins and 5 Heart Stones the day it releases!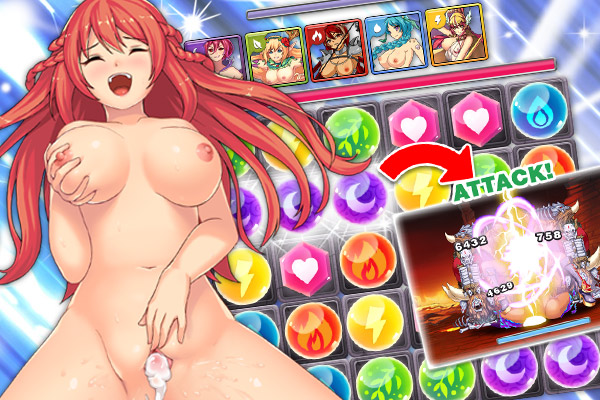 History
Puzzle & Dragons was developed by GungHo Online Entertainment back in 2012. Released shortly after Candy Crush and Bejeweled, the match-three puzzler quickly grew in Japan. Thirteen million people downloaded the paid version of Puzzle & Dragons in Japan alone. In its early stages, there were four employees on the team. By 2015, the team grew to over 300 employees and in 2016 the game became the first to reach $1 billion in revenue. Today, PAD has over 25 million downloads all over the world. Listed as one of the most powerful mobile and tech companies in the world, it isn't shocking that Nintendo teamed up with GungHo and released the Puzzle & Dragons: Super Mario Bros Edition. The basic gameplay was copied by dozens of other game developers implementing their own theme, extra content and minor tweaks, but it was AdultGamesNetwork that thought of adding erotic content to the winning formula and created Phantasma Magic: Deluxe.
Theme
Phantasma immerses players into a world of sorcery. The game starts by training with the Head Mistress to learn the basics behind witchcraft. Gamers must complete six tryouts in hopes of becoming a witch. Rather than trying to kill dragons, the tryouts consist of casting spells on sexy enemies. Match potions of the same color to defeat the enemy. Similar to Puzzle & Dragons, players will collect coins and cards as they win rounds. Cards earned at the end of each round of Phantasma will help gamers strengthen their team of allies. Before you know it, you will be eligible to receive a rare card from Miko that invites you to watch vivid sexual scenes.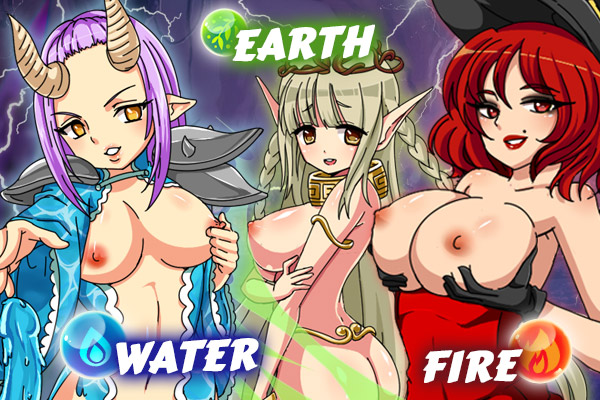 Strategy
At the beginning of the sorcerer's game, players must pick amongst Water, Fire or Grass to be their team leader. The allies and enemies will also be either Water, Fire or Grass. Matching orbs, otherwise known as potions, of a certain color make the same-colored allies attack. Determine which color reduces your opponents' strength by pressing down on a color before moving it. Mid-battle, the members of the team may start flashing, letting you know that they have enough power to use their special skill. Throughout the game, earn cards to build your team and to strengthen the team leader. This can be a critical strategic move considering your limited time to attack.
Both games utilize similar gameplay by matching three same colored orbs and have the challenging element of acquiring, selecting and improving your team. They also allow players to move orbs anywhere on the board. The primary difference between games is that Phantasma includes steamy sex scenes with attractice witches. In terms of gameplay , Phantasma also limits your time to strategize your next move whereas Puzzle & Dragons doesn't limit your time to move the orbs. Puzzle & Dragons also has the option to play against friends. Phantasma developers are trying to make that an option after the game launches.
Conclusions
With the best combination of Pokemon and puzzles, it's not shocking that Puzzle & Dragons is so popular. Reproducing the same gameplay in Phantasma, both games have the orb-matching and RPG-like mechanic that we've gotten addicted to. The strategy games are free-to-play with in-game purchases. The best part is that Phantasma is offered on Android and browser, which will be needed to thoroughly appreciate the hot sex scenes. Preregister to get Phantasma and watch the busty sorcerers play with themselves or with each other!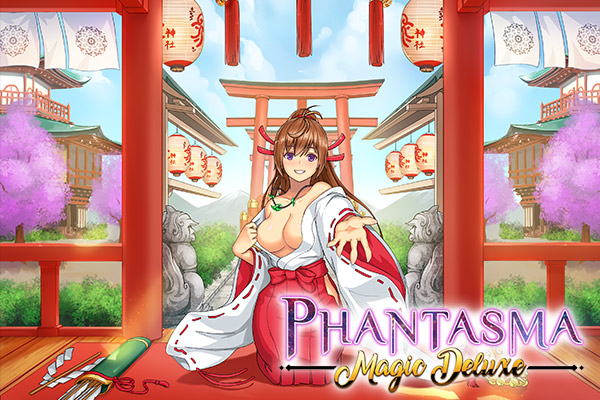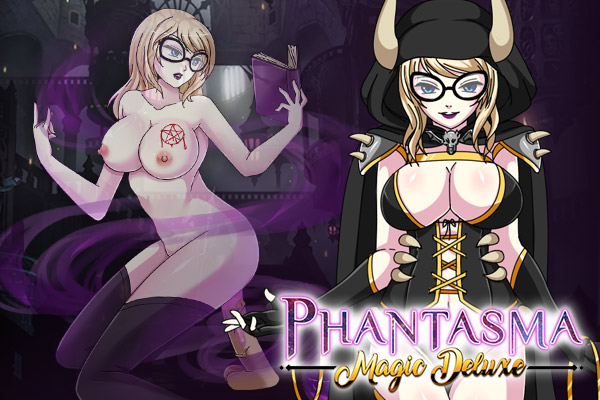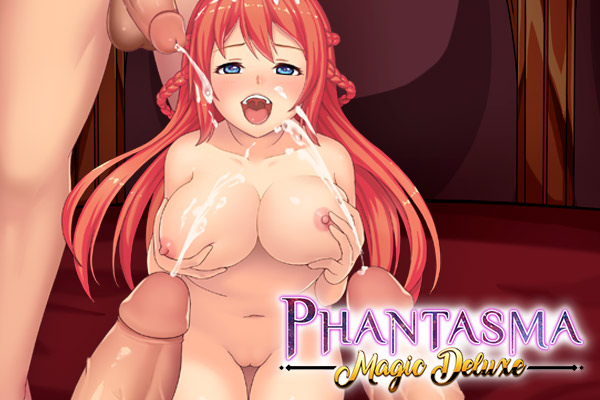 Spread the Magic,
The Nutaku Team