We gave YOU the power to vote for YOUR favorite games last year to help us select the winners for the following categories below! Without further ado, keep scrolling to unveil the fan-voted recipients of the 2019 Nutaku Gamers' Choice Awards!

For the first time ever, you can download a hot Nutaku game on your iPhone as an app! Reclaim your throne alongside seductive heroines in a sexy action adventure with the wildest fantasy storyline. Keep reading to find out how to download the Vixen Wars app. It's simple!

It's Nutaku's 4th Birthday and we couldn't be more elated to announce that we're expanding into adult gaming products with our limited edition boob-shaped gaming console!
That's right. This launch marks Nutaku as the first gaming platform to announce its expansion into product development specifically for adult gamers. Now players can easily plug into any monitor or TV and access their fab hentai 18+ titles!

Happy New Year, folks! For those of you living in our neck of the woods (Canada) or nearby, you're probably grateful to be tucked away indoors as the blistering cold wreaks havoc on your nerves. And it goes without saying that if you're reading this, you already know that Nutaku is the perfect way to pass the extra time indoors.
Let's face it, there nothing quite like watching a sexy chibi girl beat up a demon before making you melt with some truly naughty visuals. But before you drop everything and power up your phone or PC for some adult gaming, you may want to read the rest of this post

Ho-ho-ho, the holidays have begun and Santa will very soon find out if you've been naughty or nice. Let's face it, if you've clicked on this blog, we already know which list you've made It's all fun and games 'til Santa leaves you with nothing but a lump of coal! It's too late to be good, but fret not! We know how to still make the BEST of the holidays- spending it with your gorgeous waifus, of course! Take a stroll through Winter Wonderland with some of our most cherished sweethearts who are very eager to be in the most festive of spirits Heat up your holidays with the hottest hentai babes and don't forget to check out our Hentai Holiday Extravaganza event for limited time holiday deals!

It's no secret that Nutaku.net is one of the most largest & legitimate adult gaming platform that's out there. A big part of this is due to the fact that the platform offers 200+ exciting titles that allow gamers like you to experience the top 5 best feelings you've ever felt. Don't deny it. What's better than enticingly lewd hentai porn games?! FREE enticingly lewd hentai porn games. Aside from optional micro transactions, the following list of games cost absolutely nothing for you to play. Keep reading to unveil the list of Top 11 Free Nutaku Games that we're currently playing (in no particular order)!

Nutaku just has launched their LGBTQ+ Games section and it's about to revamp the Gay Gaming landscape! We've been working quite hard to make our platform more inclusive and this release is the first leading step towards our goal! That' right. We're celebrating diversity in the gaming community and are over the moon to announce that Nutaku's added an independent section hosting a wide range of exclusive adult games for the LGBTQ+ gaming community. It's time to get our Gayming on!!🌈

This Fall, Nutaku broke the internet once it announced its expansion into eSports with the launch of its first-ever Adult eSports Tournament. Besides the impressive fact that Nutaku was bringing eSports and anime tiddies together, the YouPorn sponsored competition was offering up a substantial prize pool of $25,000 USD for the 64-player bracket tournament. All carefully selected participants were rewarded with a 12-month YouPorn Premium Membership and an exciting chance to strike gold with HUGE monetary prizes. That's right, go big or go home!

So earlier on this year, our community let us know through our fan survey that Dating Sims were among the top highest genres of Nutaku games that they enjoyed playing. We don't blame you! Let's be honest, Nutaku 2D significant others are better than the real deal. They just...get you. With that being said, we decided to showcase SOME of the many incredible Dating Sims that we're currently playing on Nutaku.net. Stay tuned for more Dating Sim blogs!

After a long day at work (or whatever activities you might be doing during your day), the last thing we wish for you is to be stressed out while searching for the perfect harem game to help you take a load off. Nutaku leverages the harem genre by offering a separate library in itself of the juiciest adult harem games where you can unleash your best gaming skills.

While some people are obsessing over warrior princesses in hentai, there's the other portion of us who are kinda sorta fixated on a very special concept known as the catgirl.
What is a catgirl, you may ask? We promise it's not that chick in class who came to school on Halloween dressed in a sexy, black Catwoman suit, complete with a built in tail. Her intention may have been to dress as a spooky cat but we all know that her getup invariably turned frisky.

Your favorite gaming platform is attacking the global market by providing multiple language options for our awesome gamers that come from all different parts of the world. Diverse languages are now supported across our gaming portal to deliver an even more enhanced user experience! You can now choose to navigate through Nutaku.net in English, Spanish, French, German, Polish, Japanese, and Chinese. Not to mention, plenty of games on Nutaku.net are also available in these languages!

On October 26th at midnight Eastern Time, the highly anticipated game, Red Dead Redemption 2 launched worldwide. After a seven year wait for this sequel, it was no surprise that the release of this console game would have gamers clearing out their schedules to go into serious gaming mode. Our inquisitive minds were curious to find out if the launch had any impact on our adult gamers, and it certainly did!

Spooky season is upon us and we thought…what better way to celebrate than to turn off the lights, and set the perfect bewitching mood to enjoy the sexiest Nutaku.net games. To get ino the spirit, we here, at Nutaku.net decided to throw a limited time Halloween promotion featuring incredible sales, offers, in-game events, and limited time bonuses. That's right, you'll be trickin' AND treatin' all week long. 😋 Hurry, the promotion is only from October 25th till October 31st!

Yes, you read right. The title is exactly what you think it is. Nutaku partnered up with Pornhub to host the most lewd contest of all. The largest adult gaming platform teaming up with one of the leading porn sites in North America? Name a better duo…. we'll wait. 🤔
An entire prize pool of $10,000 USD was up for grabs for the best videos that showcased talents that played around with Nutaku.net games while they actually played around with themselves. It was announced that the most creative and sexy video uploaded of contestants playing a Nutaku.net game while getting straight down and dirty would take the cake!

One of the most sought-after themes in adult games is fantasy. Alternate universes that are home to their unique set of vistas and rules unequivocally redefine the art of gaming. Now, for many adult gamers and even for a couple of curious folks who stumbled across this post (accidentally, of course) after searching for tags like fantasy-porn and wench, this bit of news is hardly a shocker. Who here hasn't closed their eyes and imagined themselves in a distant, faraway make-believe land where their sole purpose was to, say, satisfy a gorgeous and willing member of a sprawling, barely-clothed kingdom?

We weren't kidding when we said that we're basically the adult-game equivalent of a quality porn-filled storage-locker. Okay, we didn't actually say that but… have you seen our selection? These games are at your disposal, just waiting to be discovered, tested and enjoyed as you unwind from a stressful day. The best part? You don't even have to be at your desktop to enjoy your favorite Nutaku games. You can play 'em straight on your Android!

Nutaku push notifications have arrived to make your life easier and ensure you never miss out on any breaking news from your favorite adult gaming platform! "Not knowing" will no longer be an excuse from being left out of benefitting from exclusive promotions since with push notifications, you'll be receiving alerts right at your fingertips! If you aren't too familiar with what push notifications actually are, we've got you covered with a quick & easy crash course.

Broadly speaking, there are two kinds of kinky folk: the porn aficionados who live and breathe hentai for their viewing pleasure, and those who have only seen the word "hentai" in passing (a classy way of saying they've glimpsed at the banners while browsing their favorite tube site).
Did you know that Nutaku gets about 100 million visits a month? That's right. 100. MILLION. Think about that for a moment. What that should tell you is that these steamy mobile games are lit and more than a few people have long figured it out. If a crazy number is not enough to convince you to give these games a try, I can think of a bunch of other reasons why you need to try adult gaming. Shall we begin?
It should come as no surprise that our team consists of manga fans. Since we're such a passionate bunch, we thought of compiling a list of the top 10 Nutakrew mangas. For those who have no idea of what we're speaking of, mangas are Japanese comics that attune to a certain style and have been developed in the late 19th century. Usually printed in black and white, these comics have a long history of impressive Japanese art paired with compelling story telling.
We've got some amazing record breaking news to share with our very own beloved community! You heard right. Nutaku.net's company growth has reached more than 100 million monthly web visits, more than doubling web traffic since hitting 50M in April 2018. Not only that, but this rapid growth has also landed Nutaku a spot on SimilarWeb's top 500 websites in the world. Keep reading for some fun and impressive facts!

We've got some exciting insight for you this week. We recently conducted a Masturbation Survey within our community to explore libidinous hidden habits and received an overwhelming result of more than 10,000 responses! Keep reading to find out the kinkiest of secret fetishes and best practices you might not have known about- trust us when we say that you might be just as surprised as we were!

When I saw that Nutaku was entering the world of eSports with the Lewd Gaming Championship ,I knew I had to do something! I'm a hentai aficionado! I must defend my love for hentai and win awesome prizes at the same time! With $25,000 up for grabs, how could I say no?

So far, this summer has been quite an exciting and eventful one, so we thought you might want the 411 on exactly what we've been up to. At the beginning of this summer, we gave you the rundown on our first ever popup event, Hentai Is Art, and it was only right for Nutaku to uphold the momentum by taking over the SummerCons!
Naughty Kingdom is one of the newest games here on Nutaku. It is a puzzle game but has a unique play style compared to the rest of the puzzle games here which makes for a fun new experience. Instead of swapping tiles or bursting bubbles this game gives you a board with tiles that can be sled in any direction that has an open space. The kicker is they move all the way over! You have to slide them together to increase their value and you can only use the tiles that work with the objective at hand.

As we've completed the year's halfway mark, we wanted to give our Nutaku friends a sweet update of our finest lewd games. Just in case you may be overwhelmed by the library within the downloadable section, we thought we'd make it a little easier for you by presenting our Top 10 Downloadable Games list. Whether you're interested in dating sims, puzzles, visual novels, RPG, and/or adventure, you're sure to find your perfect fit within the list below as it suggests of a mixture of various steamy game genres.

Guess what today is? It's National Moon Day! First off, we'd like to send a shout out to the first astronauts to walk on the moon in 1969. However, this isn't about to be a Neil Armstrong and Buzz Aldrin tribute. We decided to celebrate National Moon Day the only way we know how to, in Nutaku style.

Sacred Sword Princess is probably one of the most fun games I've played here on Nutaku. It really surprised me because generally I'm not into this action RPG scroller game genre. Maybe they lured me in with the fact that I can collect really cute girls!

As most of you may know, Nutaku took over New York last week to host its first ever popup art exhibit and it turned out to be amazing! We'd like to share our warmest gratitude with our Nutakrew for coming out to check out the event and are ecstatic to have gotten such positive responses. Of course, we could not have pulled this off without the skilled artists and their love for hentai. If you missed out on the event, fret not, we've got you covered with some inside peaks from the popup exhibition. Keep scrolling to see!

If you've been following our socials, then you probably know that we're extremely stoked to be throwing our first ever art exhibition popup in NYC, Hentai Is Art. In celebration of hentai and breaking stigmas associated with unrestricted art, we interviewed the extremely skilled artist of Crush Crush, Morgan! Ever wondered about the talent behind the captivating and detailed artwork featured in your favorite games? Keep reading for an interesting, and might we add, quite hilarious interview! Make sure to follow Sad Panda Studios to stay updated on Crush Crush!

We've discovered a lot of things together here on Nutaku including hentai vocabulary, the best waifus (fight me), and all about visual novels! Today we are going to continue this hentai lesson! Please imagine me in a sexy teacher outfit wearing some super cute glasses, please and thank you.

We, here at Nutaku, wanted to wish our favorite lewd gamers, a very happy National Masturbation Day! We love this day so much that it's inspired us to come up with a concept that would give players the chance to get off & online this year. That's right. Nutaku presents the Flick N' Jerk!

It's Armed Forces Day this Saturday, May 19! This is a very special day meant for us to come together and thank military members for their patriotic services in support of our countries! If you know someone who has served or is still serving the Army, Navy, Marine Corps or the Air Force, don't forget to show them some love and recognition!

Pocket Waifu is a simulation game here on Nutaku. Remember those pocket pet games from back in the day where you take care of some weird pixel alien or monster? It's like that but with hot chicks who are not all pixelated. You meet this demon woman who helps you attract women and they just magically show up at your house and do not leave. To raise their attraction levels you have to take care of them. While this isn't exactly how dating works you can definitely take some dating life lessons from this game and I'm here to expand on those!
As some of you might be aware. A couple of weeks ago, my Sacred Sword Princesses review dropped via Nutaku, and since I have enjoyed the game a whole lot. I have been asked to write a tips and tricks post for SSP =) Well, that's exactly what I'm going to do here and now. So let's get going shall we? For starters, your squad line-up is without a doubt one of the most important components in SSP.

We have been planning for a long time to update our logo, and today is that day! We would like to present our new and improved logo! We've already deployed the new logo to the website and on our social pages. Though it might take time to propagate everywhere for you, so please be patient as it updates throughout the website! Here's a short FAQ that might as some questions you might have about the new look.

Hopefully you've been utilizing the lifestyle tips we've been throwing your way this April. No matter how many different activities we recommend, we all know the best stress relieving tip of all. Two words. NUTAKU GAMES! To finish off Stress Awareness Month, we wanted to share our top stress reducing Nutaku games with you. Keep reading to blow off some serious steam with our fav mood lifting titles!

If you didn't already know, April is Stress Awareness Month and we've been giving out lifestyle tips all month long to help our favorite peeps reduce the stress in their lives. We're hoping that you've found our advice helpful thus far and are putting them to good use! We all know that our games can help with alleviating some of that stress, so this week we just had to come at you with our top five stress relieving characters from some of our favorite titles. Interacting with these 2D babes will surely make you forget about your tensions for the moment!

Nutaku's back at it again with another Stress Awareness blog for our fav gamers to keep being the best versions of themselves! Let's face it. You can't always avoid stress, but you can definitely find ways to minimize and deal with it effectively. This is exactly why, this week, we've got you covered with activities that can help you get your mind off the downers, and even make you become more productive (when you're not busy playing your favorite games, of course
). Keep reading to get inspired and turn your sour lemons into sweet lemonade.

April is Stress Awareness month and although we know that our awesome players know how to effectively fap their stress away, we want to make sure that you're aware of all the other great ways to manage hard times!..no pun intended. We, at Nutaku, would love to take this opportunity to share some useful coping skills and lifestyle tips throughout the month, to help reduce some of the stress that we all may experience on a daily basis.

It's no secret that I am a huge fan of 2D women. I'm such a huge fan that I have to warn people before passing them my phone image gallery or before inviting someone to my apartment to be exposed to all my lewd figures. There is a term in the otaku community for a person's most cherished 2D woman (or women) and that is waifu! Nutaku is full of bodacious female characters just waiting to claim waifu status in your heart (and mine too!). Today I'm going to explore my top waifu women here on Nutaku that I've had a blast playing with in various games.

We hope you are all well and getting excited for Spring! Maybe take a quick break from blasting off all over your gaming station to go outside and smell the flowers. Not only is it officially Spring, but did you know that Saturday, March 31st 2018 is Transgender Day of Visibility? If you didn't, please take note – this is a day for you to show your support for the transgender community. In commemoration, we've partnered with some lusty transgender adult stars and several sassy qweens from RuPaul's Drag Race to help raise awareness and reinstate our commitment to providing inclusive titles to our players.

I think that I might have just played the best game that's to be found on Nutaku's platform (at least for now). So which game am I speaking of? Well, the game in question would be no other than HOPE and Superhippo's fantasy RPG/visual novel/harem game, Sacred Sword Princesses! A game which I've been playing non-stop since its launch. Sacred Sword Princesses dropped on the 16th of March in Europe, which we're very happy about!

nce upon a time, in honor of World Storytelling Day, a deliberation was being made on which games have the best storyline here at Nutaku. In midst of the discussion, we thought, who better to ask than our trusted and dedicated players?! Therefore, we did exactly that…And the people have spoken! Drumroll, please!

Hentai is full of vocabulary that can throw off a hentai newbie or even a veteran. Hopefully today I can help clear some things up while also adding spiffy new words to your lingo as a hentai fan! Today I will be covering ten commonly used hentai vocabulary words. In Japanese, hentai simply means "pervert" or "perverted." Here in the West, it has adopted a new meaning which is to classify any sexually explicit anime, manga, or anime style game.

When you're a Nutaku Newbie and aren't quite too sure where to start…. It's totally easy to get overwhelmed by the enticing selection of games on our Nutaku homepage. Fret not, we always have constant newcomers on board and so we've got you covered with a few recommendations to get you started just right. Here are some of the top online porn games to get you started on Nutaku in 2018.

Have you played a visual novel? If not, you've been missing out! Visual novels are an interactive story game genre that was founded in Japan during the early 1990's. The game play in these games varies in theme and style but they all tell a story and some of those stories are down right erotic. Which is my favorite kind of story...

It's no secret that I am a HUGE fan of monster girls and hentai has no shortage of them so when I'm looking for a new title to watch I am like a kid in a candy store. Some common monster girls are cat girls, mermaids, lamia (snake girls), and the harpy (bird girl). Today I want to get weird and introduce you to some lesser known monster girls that you never knew you needed to meet… until now!

Yes, it's finally time for me to review another lewd game ;) And this time I've spent hours with the sexy, cute and lewd RPG clicker Attack on Moe H (I played the game via browser for PC). Well, right off the bat, the game looks and feels like a mix of "Chrono Trigger" (the pixel graphics and the main character of the game), "Attack on Titan" (the big and sexy female bosses) and Pokémon (all the creatures that you face, and all those cute and sexy moespirits that you collect).

We hope you are well and enjoying your favorite games. Speaking of favorite games, we wanted to do a post on how you can play them cross-platform. These tips will allow you to play mobile games on your desktop, and vice versa. We'll start the tutorial off with BlueStacks, followed by Puffin Browser. From there, you can choose which cross-platform product works best for you.

With Valentine's Day just around the corner, we wanted to do something special for our players. As some of you know, we learned a lot about our fans from our recent user survey. So what did we find out about our Nutakrew? Well… first off, that 70% of you are single, but don't worry – we have you covered this February 14th. We're excited to share that we've launched a 'Lone Gamer Kit' on our merch store for you single gamers out there.

The Super Bowl is officially over, and we're really hoping our Patriots fans aren't crying too hard as they fap to their favorite games. Being one of the biggest sporting events of the year, we were keeping our eyes on our players to see what they were up to during the big day. What we found was pretty interesting, and despite the enormity of the Super Bowl, we're happy you all managed to find some time to pleasure yourselves amidst all the hustle and bustle.

We have some exciting news for you, Nutaku's hit Android RPG, Pocket Fantasy, is adding new H-scenes for you to unlock. Not only is there new content for you to discover, but the developers have announced that they'll be adding 3 new H-scenes every 2 weeks! Collect, train and evolve your pocket girls in this retro manga-style MMORPG that might be the best thing to hit your pocket.

We're excited to announce that Nutaku will be getting a fresh new logo in time for the Summer, and we want you all to be a part of it. Starting Thursday, February 1st we'll be hosting a contest to receive submissions from our talented player base to see who can come up with the best logo designs. If we choose a logo from the Nutaku community the winner of the contest will receive $1,000 USD – so get your ideas ready and send your designs over to contests@nutaku.net by Thursday, February 8th 2018 for a chance to win!

We just wanted to share an update on the launch of Minitary Girls, as we know you have all been waiting patiently for this title to drop. Unfortunately, the game developer has advised us that the game has been delayed, and won't be launching on Nutaku as soon as we thought.

Hey Nutakrew! In case you haven't heard, we're excited to announce that Nutaku is turning 3 years old! To celebrate, we're offering up three limited time "Birthday" gold packages with added bonuses, a social media contest giving 300 players a chance to win 1,000 gold each, and a mega contest where players have a chance to win one of three Razor Blade Pro 17" Gaming Laptops.

Happy Lewd Year! I mean… happy New Year! This year I'm back and I'm ready to do even more fun stuff with Nutaku! The first game up is Taps of Eradine Monster Tapper! Does the name sound familiar? It may because it's a spin off of the game Shards of Eradine. Both games are new to Nutaku and were released within the last few months. Shards of Eradine is an RPG game and has a lot more depth than Taps of Eradine.

Hey Nutaku fans, we hope you're having a great holiday season, and that you're full of turkey and other tasty things as you fap into the New Year playing your favorite Nutaku games. Since the holidays are about spending time playing adult games alone in your parents' basement, we wanted to take this time to reach out to our favorite little perverts (you) and give you an update on some new games that have launched this month.

We're excited to announce that we're letting our Nutaku fans take center stage with our #Nutakrew movement. Follow these super easy steps below for a chance to be featured on @Nutakugames, and win some cool swag!

Yes, I'm finally back with another lewd review. This time I'm going to review Super Hippo's Crystal Maidens, and I'll have you know that I got a very pleasant surprise once I started to play the game. I had no idea (whatsoever) how deep (insert a dirty joke of your liking here cough cough) Crystal Maidens would be.

Hey Nutaku fans, We know you've been waiting patiently for Throne of Legends to launch, and believe us, we're just as excited as you are! We've been communicating with the developers who are doing their best to deliver a high quality title for Nutaku's platform. See below for a note from Super Hippo regarding the status of the infamous Throne of Legends!

Hey Nutaku fans! We've been thinking about you lately, and wondering if you have everything you need to create the perfect adult gaming ambiance while you fap to your favorite titles. While we can't help you install dimmers, we can cue the mood with this drink pairing infograph we made just for you (see below!).

Hey Nutaku gamers! It's Mr.Lewd from the Gaming Ground here to take over Nutaku's blog. Believe it or not, not only is this my very first post for Nutaku (yay!), but it's also my first lewd first impression article that I have ever written. So even though I have written tons of other posts, this first article literally took my lewd post virginity away. Yes, you guessed it. I had quite a "learning" experience while writing up this article. Truth be told, even though I had fantasies as a kid to write scripts for porn movies, hentai mangas, and TV-series, I honestly didn't even know where to begin.

Hentai games are super fun but sometimes you need both hands to enjoy yourself if you know what I mean… wink wink. So why not enjoy some hentai anime whenever you take a break from playing Nutaku games? With the return of Soft Cel Pictures, 2017 has been a huge year for hentai! Here are some of my favorite titles that have been released this year. I hope you enjoy them!

Last June Attack on Moe-H, by Ignite Games, was released on Nutaku. This Idle clicker was a big hit among Nutaku players, and today we're proud to announce that Attack on Moe-H has joined our constantly growing library of mobile hentai and sex games. The fans of the game demanded a fully mobile h-version of the game and now that is exactly what they have.

We wanted to give you an update on a few things that are happening on Nutaku right now, and share some news on upcoming games that will be out soon. We know you've all been waiting patiently for titles such as Minitary Girls, Crystal Maidens, and Throne of Legends to launch, and we want to keep you up-to-date on their status, along with some other anticipated games in the pipeline.

Hello Everyone, As many of you are aware the popular game Millennium War Aigis will be closing its doors on Decembers 26th, 2017. We are deeply saddened that Aigis will be closing as it's one of the oldest games on Nutaku and it is beloved by many players around the world.

Visual novels are a staple in the eroge world. There are even some popular visual novels here on Nutaku like Everlasting Summer, Tears of Yggdrasil, Galaxy Girls, Crimson Gray, Harem Party and more! Visual novels and other games are also often turned into animation series or films. Today let's take a dive into four of my favorite titles based off of games.

Hello again! I hope you all have had an awesome week! Today I wanted to explore my two favorite Nutaku games and what has me hooked to them. The first game I ever played on Nutaku was Phantasma Magic Deluxe and I was instantly hooked! I would stay up late playing every night. The game is a match game with an attack element. I have always been a fan of games like Bejeweled and Puzzle & Dragons so this seemed like a natural fit, and a great way to dip my toe in the Nutaku waters. To add even another layer, you play as a young witch who is going to school to harness her magical powers. I'm a big fan of fantasy especially involving witches so that definitely added another reason for me to be excited about the game.

Hey everyone! My name is Shawnee AKA AgentShawnee and I will be doing a blog takeover for the next month here on Nutaku! Recently I won the Armor Blitz Waifu contest at Anime Expo and got to create my very own cat girl in the game. It felt like destiny because I am a hentai FANATIC! After getting to know the folks at Nutaku and showing them my hentai blog it seemed like a natural fit for a blog takeover! So here I am! Over the next four weeks you can expect some fun hentai blog posts that cover all kinds of topics!

Hey everyone! From the guys who brought you Pussy Saga and Fap Titans, we're excited to announce Nutaku's most recent browser game "Bitch Hunters" is now live and ready to take you on your next outrageous sex adventure. Beginning with a subtle nod to the great legacy of Hugh Hefner (RIP), "Bitch Hunters" takes you through comic style adult adventures that will butter your perv toast like no other.

Have you noticed something different about our site these days? No? If you wipe the cum off your screen you might see that we added a Game Events page to our website. This page allows you to view games that are offering up limited time resources so you can boost your gameplay and take things to the next level. Check the events page regularly to make sure you can cash in on your favorite games before time runs up. Our current game events include Kamihime: Crucible of Combat, Crush Crush, Armor Blitz: German Tanks, Dragon Providence, Harem Heroes, Pero Pero: Gambit 2nd Shot, Osawari Island Beach Night!, and Girls on Tanks: Yulee.

Hi everyone! We want to know who's into those classic "Fake Taxi Adventures", where a cab driver picks up an unassuming girl and seduces her in the backseat? Our friends at PornHub show us these on a regular basis, and of course we can't help but fantasize about an animated version. If you're like us you're going to be interested in the latest kinky clicker/dating sim, "Fake Lay".

Hey all, Several weeks ago at Anime Expo 2017 in Los Angeles anyone who came by our booth had the chance to enter into an awesome contest where they could help create their very own character in Armor Blitz. We're happy to announce that today that character has been added into the game! Please give a warm welcome to Lila (AKA Shawnee) as created by our contest winner: AgentShawnee!

Developers SOFTSTAR is introducing their first game on the platform, Empire of Angels IV. The strategic RPG is now available on Nutaku for platform members. This adventure launches players in the Land of Asgard where peace has vanished and the rivalry between two kingdoms is greater than ever. The Kingdom of Valkyrie and the Kingdom of Mentu just concluded a war a few years ago but the conflict has never ceased.
After spending hours of playing Nutaku games, you must start wondering about the people who actually made the game and the effort behind each sexy scene. For example, how many hours does it take to draw Izanai from Osawari Island or Nazuna from Flower Knight Girl? Are all the girls from Flower Knight Girl named after flowers? Are the backdrops of all the games based on real locations or are they made up?

Pero Pero Seduction launches you in the middle of Tokyo where the Naked King has targeted beautiful innocent babes, turning them into living mechanical dolls. Under the king's spell, they have turned into automatons that are wreaking havoc all over the world. Currently, in the second Automata Event the mighty boss, Kokoa, needs to be taken down along with the other bosses that are part of her clan. Save these girls from the dark enchantment and convince them to switch sides and finally put an end to the king's reign.
It can be hard to separate the sheer erotic energy of a nice rare nude scene you just unlocked in Armor Blitz from the many real world hours it may have taken to organize its delivery. After all, if somebody just wanted to see naked anime babes, there doesn't need to be hours of strategic role playing framed around it in order to validate it.
Throne of Legends is officially open for pre-registration on Nutaku. Exclusively on the adult platform, developers and publishers SuperHippo created this fast-paced hentai card game with the players in mind. This free-to-play title is easy to learn and filled with the kind of strategy where winners cum first. Pre-register for Throne of Legends and receive Sublime Justice, a rare card of a mighty warrior that is just as strong as she is curvy.
Hey everyone! As many of you may know several weeks ago Minitary Girls, the much anticipated Android app, hit some rough waters and was delayed indefinitely. We're happy to announce today that the developers have overcome the issue that was blocking them and development appears to be moving forward smoothly!
The world of hentai can be a very noisy place. Various sounds of squeezing, squishing, sliding, and spurting can paint a colorful picture in the player's immersion; often making the difference between a generic clicker and an epic story of sexual conquest. Sound is important in gaming, and erotic games are no exception. In fact, the voice acting and music in an erotic game, as well as the multifaceted cultures surrounding their production, show the fingerprints of a vibrant culture even in games without sound.
The last few weeks have been incredibly busy here at Nutaku, but we'd like to take time to share some of our favorite moments from this year's biggest anime expo in Montreal: Otakuthon 2017! Last year Otakuthon had a record 21,315 attendees and should shatter that this year. It's an all-encompassing event which brings all different kinds of fans of anime, manga, hentai, Japanese culture, games, and much more! The anime community is massive, with tons of different flavors, but Otakuthon has you covered no matter what you're into. There are panels, concerts, signings, screenings, gatherings, and contests.
Players can now play Mononofu: Battle Princess of White Lily on their Android phones. The publishers have made a mobile version of the popular turn-based strategy game after several thousand players requested an Android version. Users' progress will be tracked online as well on their cellphones as long as they are signed into their Nutaku account. The Android App of Mononofu expands Nutaku's collection of mobile games available on the adult gaming platform where you can also find the mobile version of the Kamihime Project and Dragon Providence.

The real-time strategy game, Armor Blitz, can be found on many platforms, but without any adult content. Within a four month period, the developers added sexy scenes to the title in order to launch on Nutaku. After reaching almost 40,000 pre-registrations, Armor Blitz launched on the adult gaming platform and has kept its position in the top 10 free-to-play games since its launch. But what is it about this browser game that keeps players coming back? Other than daily login rewards and cute anime tank girls, let's take a look at 5 reasons you need to play Armor Blitz.

Minitary Girls has experienced some issues that has postponed its launch date. For this reason, Nutaku decided it would be best to take down the game's "coming soon" banner off the adult gaming platform until an official launch date is confirmed. The game developers were working hard to launch the game in time for the summer months, even though they were creating the game from scratch. However, not too long ago, the developers came across unexpected issues, setting back their deadline.

You'll be very happy to know you didn't spend a lot of money on a mediocre vacation when you find out that Nutaku just launched a Super Hot Summer Sale! Until August 1st, you need to be at home to take advantage of the countless free-to-play games that have amazing sales, deals, and promotions. No one wants to be at the beach during Nutaku's Super Hot Summer Sale because there are also over 60 downloadable games up to 75% off.
Nutaku launches high-quality games on the adult gaming platform every month- but not as many as in June! Nutaku also had a surprise sale and prepared for the biggest Anime Convention in North American. Let's review the top reasons Nutaku had the craziest month!

It was only a couple weeks ago that the Armor Blitz team, HaiNet, joined Nutaku at Anime Expo 2017, in Los Angeles, California. Nutaku and HaiNet shared a large booth as they interacted with thousands of attendees from across the globe. At the event, members of the adult gaming platform informed attendees of Nutaku's Wake Up Your Waifu Contest that rewarded three lucky contestants with amazing prizes. The first prize winner would get 10,000 Nutaku Gold as well as the opportunity to assist in the creation of a character for HaiNet's game, Armor Blitz.

Nutaku is giving away 5 Girls on Tanks prize packs! Until July 14, 2017, be one of 5 lucky winners to get 500 Crystals and 1 Gold Chest for the strategic war game, Girls on Tanks. Enter one or all of the 6 options below for a chance at winning- the more ways you enter, the better your chances!

Can you guess which game has consistently earned a top ranked position on Nutaku since its launch? If you guessed the newest clicker, Fap Titans, then you are correct! The RPG Fap Titans has ranked in the top five free-to-play games on Nutaku's homepage since it launched just three weeks ago. The adult platform automatically updates its top ranked games every day as it tallies which games receive the most traffic and in-game activity. From the looks of it, Fap Titans does not look like it's about to lose its top spot. The clicker also managed to reach one of the top five most visited games within the last month, with over 30 000 game page visits per day!

Nutaku finishes the month of June with another busy week. The visual novel, Crimson Gray by Sierra Lee was successfully launched and covered by many journalists. Perhaps it is the captivating storyline of a wild and intense romance that caught their attention! In addition, two pre-registrations opened for the highly expected real-time battle game, Armor Blitz, and the seductive title, Kingdoms of Lust. Armor Blitz launches you in the middle of WWII with army girl tanks and Kingdoms of Lust immerses players into royalty where you take charge of your army as well as your noble servants. Both games grant impressive rewards when you pre-register. Keep reading for all the details on these diverse titles!

Nutaku will be at Anime Expo 2017 from July 1 to July 4 at booth #4516! Come visit Nutaku at our booth and get to participate in our Wake up Your Waifu Contest that has amazing prizes! This year, Nutaku is also sharing their booth with developers of the upcoming game, Armor Blitz- an adult browser game where you assemble an army of anime style tanks girls from WWII and lead them to battle. Nutaku and Armor Blitz are also hosting a panel at the expo on Sunday, July 2, 2017. Keep reading for all the details on Nutaku's Wake up Your Waifu Contest, Nutaku's panel, the upcoming game, Armor Blitz and Nutaku's Booth!

The Sakura Games, from Winged Clouds, are up to 70% off on the Nutaku platform from June 22, 2017 to June 28, 2017. The light-hearted adventure visual novels are known for their beautiful art and storylines that immerse players right into action. Take advantage of the sale and get Sakura Nova, Sakura Space, Sakura Dungeon, Sakura Fantasy and Sakura Swim Club to complete your collection of steamy sensual downloadable titles . Discover the Sakura Series below and get them all before the sale ends!

As most of you know, the turn-based strategy game, Girls on Tanks, was recently launched on Nutaku. The free-to-play browser game requires some of the best war strategies, so we thought it would be best to showcase some of our own strategies in the game. Let us know what you think of our strategies to keep the army of Winter's Blood from taking over the world. For those unfamiliar with the game, I will add extra detail explaining how the game works.

The new downloadable visual novel, Mutiny!! is now available on Nutaku and it is unlike anything else on the platform. Taking place in a world of coveted treasure, unique realms, and remarkable creatures, immerse yourself in this elaborate novel that involves different fetish themes like Monster Girls and Futanari. As you appreciate the high-definition illustrations, you'll realize how the erotic scenes are far from modest.

The highly expected strategic war game, Girls on Tanks, has officially launched on Nutaku. Inspired by the very popular turn-based action game, Advance Wars, this new title launches players in the middle of turmoil. With specific missions and unexpected erotic twists, it will be up to you to save the world from evil and oppression.

Nutaku has been really busy getting as many games on its platform. With over 100 games ranging from action-adventure to clickers and puzzles, there is surely something for everyone! This week, in particular, has been extremely exciting. Keep reading to find out what new games are available and which games you can pre-register for!

In a world unfamiliar to humans, there lies a pixelated land called the Pixel Art Kingdom. The simple and peaceful place inhabited citizens who were content with their medium-resolution lives until the unthinkable happened! Appearing from the 5 th dimension portal, giant high-resolution creatures attacked the defenseless Kingdom. The citizens of the pixelated land tried to defend their resources, wealth and pixels, but to no avail.

Narborion by Night is officially open for pre-registration on Nutaku. Based on the Narborion Saga, this version of the game gives players access to exclusive episodes, storylines and intimate scenes with sexy females. This free-to-play title is perfect for fantasy seekers as players enter the dark realm of Narborion on a quest to satisfy the formidable Midnight Swan. This turn-based RPG ties into an elaborate story making it one of the most interactive sexy visual novels. Advance your journey to the enchantress by. You will also gain an exclusive Blade of Magic and Honor in addition to 20 Power Gems when you sign-up.

Last month, the developers of the very popular Dating Sim Game, Crush Crush, were guest speakers on St-John's University Official Radio Station to talk about the game, their journey to success and their upcoming projects. Developers Cody and Morgan, from Sad Panda Studios, also discussed their partnership with Nutaku. Find out what led them to release the Moist & Uncensored version of Crush Crush, only on Nutaku.net.

Nutaku is excited to announce a brand new mobile game coming out on the platform this summer: Minitary Girls. This action-packed tank simulation game takes place in a new dimension where females are turned into the hottest and most powerful army weapons. Launch yourself in this strategic military story with a romantic twist this summer, on Nutaku!

Preregister for the action-adventure game Crystal Maidens and the clicker game, Attack on Moe-H to get rewards that will optimize your success in each game. The free-to-play games will launch on Nutaku in June and the rewards you obtain can be used as soon as the games launches. Crystal Maidens is allowing players to open a daily treasure chest full of awesome rewards before its launch and Attack on Moe-H is granting access to special powerful items for when the game launches.

Preregister for the action-adventure game Crystal Maidens and the clicker game, Attack on Moe-H to get rewards that will optimize your success in each game. The free-to-play games will launch on Nutaku in June and the rewards you obtain can be used as soon as the games launches. Crystal Maidens is allowing players to open a daily treasure chest full of awesome rewards before its launch and Attack on Moe-H is granting access to special powerful items for when the game launches.

Phantasma Magic: Deluxe immerses players into a world of sorcery where they must use their orb-matching skills to cast spells on sexy enemies. The game starts by training with the Head Mistress teaching you the basics behind witchcraft. Players must then go through a series of tryouts to become a witch. In the tryouts, players are given a set amount of time to match as many potions of the same color to cast on their enemies. The damage is then tallied and dealt. As players win rounds, they will increase the chances of seeing busty sorcerers play with themselves or with each other.

Today, Nutaku is introducing two new downloadable games including Shinobi Buster and Sweet Seasons. The platform is also introducing the hentai version of the downloadable game Panzelmadels. If you already own Panzermadels with no nudity on Nutaku.net, you need to redownload the game to get the upgraded to the adult version. The three games have unique gameplay and storylines that you'll want to check out. In order for you to try them all out today, we have compiled gaming tips on how to play each game to its greatest potential.

Take a look at Flower Knight Girls' Special Mission and Pero Pero Seduction's Ayano Suruga Event ending May 10, 2017.

In honor of Japan's Golden Week, Nutaku is holding its very own Golden Week from April 28, 2017 to May 5, 2017. During this time, complete one or all of the following for the chance to win one of 10 prizes of 1500 Nutaku Gold.

The very next addictive summer game, Phantasma Magic: Deluxe, by PennyBox, will be released on Nutaku in May 2017. Inspired gameplay by the top grossing IOS and Android game in the world, Puzzle & Dragons, Phantasma changes the theme to include erotic experiences that will leave you bewitched. Preregister for the game right now and get 2000 coins and 5 Heart Stones the day it releases!

Nutaku is proud to announce the release of its first Neko-themed visual novel, NEKO-NIN exHeart, by Whirlpool and Denpasoft. Inspired by the Japanese Series Nekopara by Sekai Project, NEKO-NIN exHeart is already a bestseller in Japan. It is one of the first Neko-titles translated and adjusted for a mature content for the Western audience. Let's take advantage the feline females, action and romance that we've been waiting for!

Nutaku.net is happy to announce the one week exclusive release of the adult visual novel, Army Gals, by the Indie Game Developers, Dharker Studios. Previously known for visual novels Negligee and Highschool Romance, Dharker Studios has developed another slice of life inspired story with several unexpected twists. Unlike the friendly summer camp from your childhood memories, Army Gals takes place at a camp for delinquents, isolated in the middle of nowhere. Help the protagonist and his three young attractive companions survive the nightmares of the wilderness after unfortunate events occur!
Were you thinking of expanding your collection of games on Nutaku? Now you can with our incredible Easter Sale this weekend! From April 14, 2017 to April 17, 2017, get downloadable Games up to 75% off and get in-game perks in the most popular browser Games!

Hop on the 50 downloadable Games that are on special this weekend! Titles include:

Exclusive on Nutaku.net, experience this free-to-play, turn-based strategy game, Mononofu: Princess Battle of White Lily. DMM's latest localization is launching you right back in the tumultuous Sengoku period of ancient Japan history. As you take on a protagonist role of a slender young strategist determined to save Japan from its darkest era, the only way to remain undefeatable is to upgrade the troops' skills and upgrade the Castle to unlock new levels.

Nutaku is super excited to announce a brand new game coming to Nutaku.net coming this summer: Crystal Maidens! In this challenging free-to-play strategy game players must save the world of the Crystal Maidens as it has been invaded by a powerful dark force that subjugates and controls young women!

New Event
flower knight girls hosting its 2 nd popularity contest Splendor Festival Grande Fleur is in full bloom until April 18, 2017! The residents of Lillybloom need to find a Flower Knight Girl worthy of representing all the flowers in the world and officially be crowned "Maiden of the flowers of the World.
Initially seen on crowdfunding site Kimochi Red Light, Dimlight City is an anime styled Brothel Builder which will be Tiny Hat Studio's first adult game. Players have to manage their very own brothel as they battle through corporate warfare and try to save the city from evil robot hookers. As managers, players must scout the sexiest gals and train them to ensure continuous customer satisfaction.

Tactics Elemental is released exclusively on Nutaku on Thursday, April 6, 2017. Web developer FredGDart, known for his online comic Gold Digger, brought his admirable art to the adult gaming world. His stunning work is evident in the main protagonist, Sage of Arach Niac, and her company of heroes as they fight to save a world of existential consumption by a race of enter-planar nightmares.

Hello everyone, It is with a heavy heart that today we announce that several games on Nutaku.net and Nutaku.com will be shutting down their servers over the next few months. These were hard decisions that the game developers made. Many of these games have been on Nutaku for a long time and have developed small, but very dedicated, player bases.

Crowd-sourced turn-based strategy game "Girls on Tanks" will be coming soon exclusively to Nutaku! Combining the gripping turn-based action of games like Advanced Wars and blending that with fully-animated sex scenes, Girls on Tanks is sure to have something for everybody. Take control as the Commander of the Global Defense Force, staff your forces with determined, sexy officers and battle through over 100 unique maps as you attempt to restore order to a war-torn world.

Welcome back Nutaku fans to the second installment of our weekly events and promotions blog. Here's what we have on tap for you this week! Millennium War: Aigis
Run date: March 21st – 28th Urgent Mission: Fate of the Demonfolk. "Is it even possible for me to fight my true nature…?" Half-blood Hunter Fran drops on missions 1-5! Plus, get three stars for missions 1-5 and unlock ultra-difficult extra mission!

Welcome Nutaku fans to a brand new blog post that will cover off all the week's events and promotions. We're debuting this blog to ensure that you don't miss out on rewards, upgrades and/or special characters and materials. As those of you who follow us on Twitter or Facebook know, communicating with fans has always been a big priority for us. So make sure to check back each week to stay up-to-date with our current offerings.

Things show no sign of slowing down at the Nutaku headquarters. More and more games are popping up left, right and center. Without further ado, here are just a few of the new visual novels titles that are now available for download.

To help celebrate Dharker's 35th Birthday, selected titles will be 35% off their original prices for the duration of 72 hours. This promotion is available between Tuesday, March 14th and Thursday, March 16th. Titles include: Beach Bounce, Divine Slice of Life, Sword of Asumi, Highschool Romance, Summer Fling, Club Life, Negligee, Echo Tokyo Intro and Highschool Romance: Magi Trials.

At the bottom of our main page, you may have noticed a new feature – a 'coming soon' section. This addition is to keep players up-to-date with what we currently have in the works. So many new downloadable games are popping up weekly and we want to ensure that you don't miss a title that may peak your.. interest.

If you don't have time for a vacation, why not enjoy a staycation with even more Harem Heroes girls to get wet. During this sexy, new update you can snatch Spring Shehera from the clutches of the Dark Lord and rescue Spring Rumiko from the evil Ninja Spy. Win girls in 'Epic Pachinko', including: Deitra, Lola and Virginia. Complete 12 of the 14 Spring Break 'Daily Missions' and Spring Spirit will join your Harem!

As of this week, the Nutaku platform is now available in two additional languages: French and Chinese. This is just the beginning of us laying down the framework for localizing our sites into different languages. This initiative is our acknowledgment of the dedicated fanbases we have all over the world, and we'd like to provide them the most comfortable and enjoyable browsing experience possible.

The Nutaku team has been busy fueling the growth of the 18+ gaming industry with crowdfunding platform, Kimochi Red Light, which is paving the way for fresh, new titles to be added into the adult market. This is of course in addition to distributing more of the hottest, most addictive hentai games from Japan to browser and mobile platforms. Here are just a few of the exciting titles we have for you:

Ever wonder how Nutaku is able to bring you the vast array of games they distribute? Take a look behind the scenes at another one of our superstars, @NutakuTom

Hey there! Before Nutaku went live back in 2014 (time flies!) one of the things we were super excited about was creating our very own mascot! Finally in late 2016 we found some breathing room in our development cycle to bring our mascot to life!

Today, Nutaku is proud to present to the world, Kimochi Red Light – the only crowdfunding platform dedicated to the emerging market of adult games. Unlike other notable crowdfunding sites, Kimochi Red Light does not take any commission or fee from the funding of any of the campaigns they host. Instead, developers get 100% of the money raised outside of payment processing charges. Kimochi Red Light is backed by trusted industry professionals and offers the best services to help get projects funded and launched.

February is FINALLY here and with that comes one of the most anticipated games of the year: DMM's visually-stunning turn RPG game Kamihime Project! Available for the first time in English, Kamihime Project will be released on both browser and mobile platforms. This epic adventure game has already garnered a lot of attention and thanks to the overwhelming pre-registration activity, which ends February 7th, 23:59 (PST), a bigger reward was made available to participants.

To celebrate reaching 50,000 followers on Facebook, Nutaku is giving away 4 gorgeous Sybilla Nendoroid figurines from one of our most popular titles, Aigis: Millennium War!

Our merch store is NOW OPEN and ready for business! We've got t-shirts, hoodies, posters and pillows. With Valentine's Day just around the corner, these items are perf for that special Bearverley in your life.

This week we're celebrating Nutaku's 2nd anniversary with some amazing deals and social media event, delivering bonus gold, character bundles, and special prizes to our users! Since there's no better way to ring in a Nutaku birthday than by offering our fans cheaper games and free currency, this year's celebrations will be running all the way until the 16th of January.

Players and fans of Aigis: Millennium War will be excited to hear that Nutaku is giving away four Nendoroid figurines starting January 25th and ending February 1st through our Facebook and Twitter pages! This top-tier contest comes in celebration of our 50,000th follower on Facebook, marking a major social media milestone for our community team. The Nendoroids are of the dark princess Sybilla, who stands 3.9 inches tall, is fully poseable, and comes with changeable weapons.

Hello and happy New Year! Nutaku is back from the holidays and ready to kick off 2017 in the best way possible: by announcing the upcoming arrival of a freshly translated hentai JRPG, Kamihime Project. Beginning this week you'll be able to pre-register for this awesome new game for free, then receive exclusive content automatically added to your Nutaku account when it launches in February.

As a post-holiday surprise we're offering some of our most popular downloadable games for a substantial discount, beginning Boxing Day, December 26th, and running until the 30th. The sales will range from 10% - 76% off and include over 35 different games.

Nutaku is implementing major changes to the downloadable games store this week, beginning with a long-awaited overhaul aimed at helping our users browse and make purchases from the expanding library of adult games. We spent many months gathering your feedback and working to implement the requested features; now, we're proud to roll out these major changes.

Sengoku Providence received its worldwide release this morning and the Nutaku staff are spending the day battling for the honor of rival warlords! Everyone at the office is loving SuperHippo's latest localization, so we're going to give you some insight into how the team is playing the game so far.

This Christmas, the Nutaku team is celebrating the holidays and ringing in a very important milestone: the site's 2nd anniversary! It's been over two years since we launched our unique adult gaming portal and began bringing hardcore titles to audiences around the world. To commemorate this event, we'd like to take a moment to pause and reflect on some of the signature successes in the year we're putting behind us.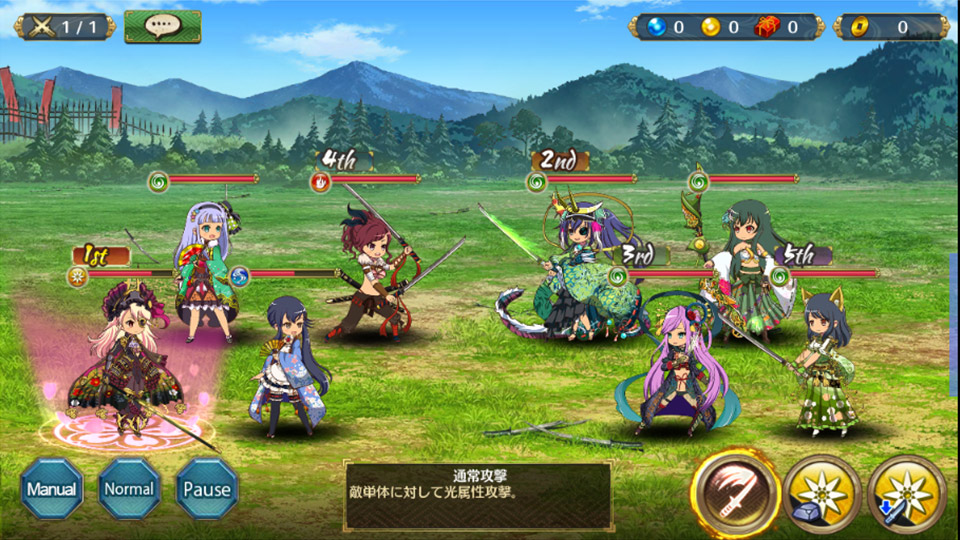 Oda, Hideyoshi, Tokugawa: names that echo through the ages of Japanese history and evoke the tumultuous drama of the Warring States era. This turbulent period of conflict produced some of the greatest sagas of the samurai, with clashing armies and stealthy assassins striving to secure the title of Shogun for competing warlords. The men who vied for this position were cunning, ruthless, and hard as steel...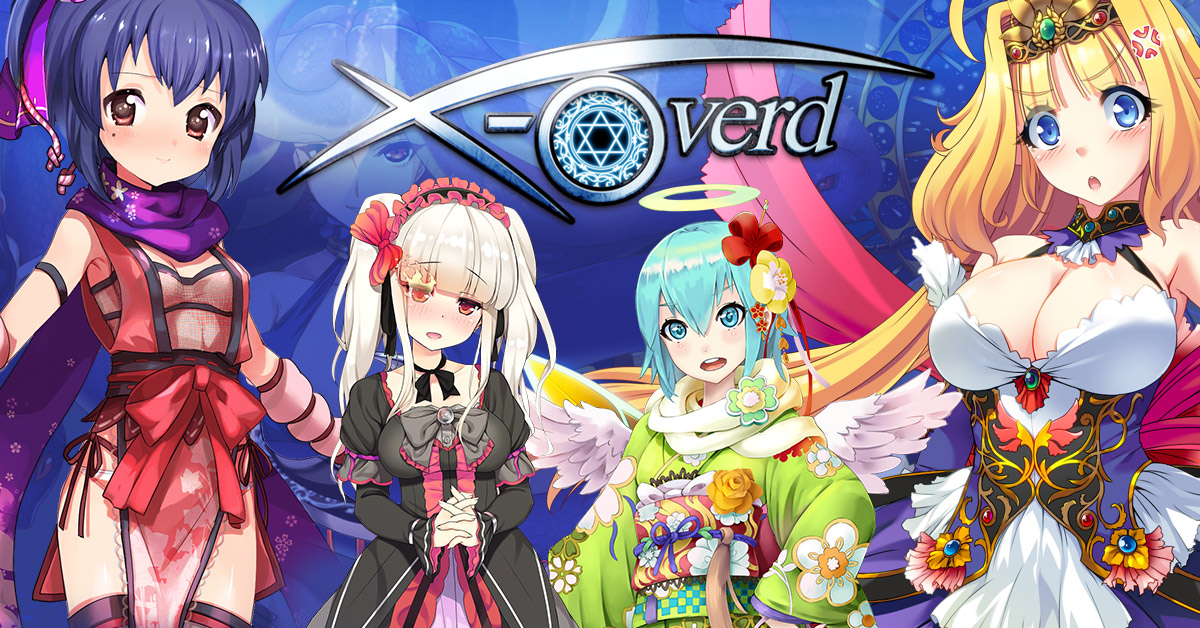 The game developers at SuperHippo have done it again with their excellent localization of X-Overd, a turn-based strategy game originally developed by Japanese gaming giant DMM! Now available for the first time to English-speaking audiences, this new edition of X-Overd is a Nutaku-exclusive title that will be directly maintained by the dedicated SuperHippo team.

Since the launch of our previous round of funding in the summer, Nutaku has partnered with 12 promising development studios to produce an incredible variety of new adult games. From the over-the-top adventures of Harem Heroes to the clicker mania of Crush Crush, these exciting creations have proven that western game developers are ready to produce breakout titles that embody the best qualities of adult gaming: irreverent, sexy, and willing to challenge preconceptions of what video games are allowed to be.

Nutaku is proud to announce that the adult indie gaming fund has met its objectives and committed $2 million USD to promising projects around the world. Since July, we've partnered with over 20 different developers in 13 countries to ensure that teams of talented individuals have the resources they need to turn their passion projects into a reality. This fund's ambitious goal, to infuse the adult gaming scene with a new generation of professionally made projects, is well on its way to completion.

We here at the Nutaku team occasionally get a chance to stretch our muscley imaginations with special projects, brainstorming ideas for Facebook contests, press initiatives, and player outreach that range from out-of-the-ordinary to completely off the wall. We've been given incredibly broad creative license, which is a benefit of working in an industry that's so far from the mainstream, alongside mandate to spread the Nutaku brand across media both traditional and new.

Since I played it on the Nutaku twitch stream with NutakuDev two weeks ago I've been addicted to Bukkake Ranch, which is finally beginning to make sense after a few hours of tinkering with the crafting system. The gathering mechanics are fun, the sex scenes are pretty spicy, and the antagonist - a sadistic demoness who pushes you to serve her every whim - is super cute. I've always been a fan of the more sex-heavy games and, other than Harem Heroes, this is probably the most XXX title on our portal.

The adult version of Crush Crush: Moist and Uncensored released today on Nutaku, delivering Sad Panda's addictive online dating sim with a salacious new twist! No longer limited to a few chaste kisses, you're now free to pursue the cat-girls, mecha pilots, and interdimensional time travellers of the world's most hilarious dating-clicker adventure all the way to the bedroom.

Hello and welcome to the Nutaku News Roundup! October is shaping up to be an extraordinarily busy month for us here at the portal, promising a rapid expansion in our roster of both online and downloadable games. Without further ado, here's some of the more interesting stories coming from our project this month.

It's playful, flirty, and dangerously outrageous: the idle dating sim game Crush Crush will soon be arriving on Nutaku! Why is this exciting, you ask? Well, with some assistance from the Nutaku team, Sad Panda Studios is now fulfilling their fans' frequent requests and including fully NSFW elements into their game. This new version, the "Moist and Uncensored" edition, will be available exclusively on Nutaku at the beginning of October. Pre-register today!
Nutaku & Sekai Project

In the small world of western Japanese game publishers, Sekai Project has built a reputation as one of the best companies for delivering quality translations of the most in-demand titles. With almost a decade of experience under their belts, they have the knowledgeable staff and necessary reach to secure distribution rights for titles that many of us never expected to be able to enjoy in English. From NekoPara to the upcoming Baldr Sky, their games are a qualitative cut above the rest.
Nutaku Summer Update!

It's been a few weeks since we've written a general update on the state of Nutaku, so it's high time we reach out and provide further info on some of the exciting projects we've been working on over the dog days of summer. These last two months have seen a number of announcements that have drawn significant attention to adult gaming in general and Nutaku in particular, meaning that the pressure is on for us to deliver new content and features like never before.
Nutaku Launches $2 Million Adult Gaming Investment Fund

Nutaku has spent the last year becoming the largest dedicated English-language adult gaming website in the world. This rapid growth has attracted favorable attention from fans and corporate partners alike, and we are happy to announce that Nutaku has received a major investment from an outside partner which will allow us to take our project to the next level.
Nutaku and Kimochi: A Match Made in Adult Heaven

Last year, an ambitious project from a small team of developers started making waves in the adult gaming industry: Kimochi, a sleekly designed downloadable game client that brought together some of the sexiest titles from around the web. Kimochi allowed its users to build a Steam-like library of adult games, browse new releases, and see promising demos from Patreon creators. It was a blueprint for the kind of distribution service that fans of the genre have wanted to see for years.
Panzermadels Released on Nutaku.net

The Tiger roared as she broke through the gates of the academy, scattering debris and traversing her head toward school's atrium. Too late to seek cover, you feel the sweat begin to trickle in the small of your back as she locks her sights upon you, until a booming "Senpaiiiiiii" nearly lays you flat...
Idol Wars Announced for August Release on Nutaku

The competitive online RPG "Idol Wars" has been announced for exclusive release on Nutaku this August, starting the countdown to the arrival of one of the most exciting web games from Japan.
Shooting Girl Releases on Nutaku.com!

After a great deal of anticipation, Shooting Girl has at last arrived on Nutaku.com. We've been teasing this game to you since GDC in March and it's a great pleasure to finally see it live and being enjoyed by fans on Nutaku.
Sakura Dungeon Gets an Early Release on Nutaku

Nutaku is proud to announce the exclusive early release of Sakura Dungeon, the latest game in the Sakura series by developer Winged Cloud. Sakura Dungeon is a fantastic dungeon-crawling hentai game where players take on the role of an ancient fox spirit awakened by adventurers, who discovers that her beloved labyrinth has been conquered by an evil nemesis.
The State of the Art

We've wanted to write an article about the challenges of bringing adult games to the market for a long time, and as we enter the brief lull between the release of Kanpani Girls Bonjour Edition and the debut of the downloadable store, there's clearly no time like the present.
Downloadable Games are Arriving on Nutaku!

With the launch of the downloadable store just around the corner, Nutaku is proud to announce that a talented lineup of developers and publishers from around the world will be featuring their products come launch.
Kanpani Girls En Français

As part of Nutaku's efforts to better reach out to players from around the world, our staff are constantly studying traffic on the site to identify regions where hentai games are particularly popular. In the past few months we've noticed a surge of interest coming from EU countries, with the majority of players originating from one place: the land of baguettes and berets, France.
Behind the Scenes with the Nutaku Team: Interview 1

As many of you have noticed, the Nutaku site underwent significant redesigns in the previous months. Our hard-working team is constantly looking for ways to improve its navigability and functionality, so for those who are curious about the people working on the changes, we'll be publishing a series of brief interviews designed to give our members a better look into how Nutaku works behind closed doors.
Flower Knight Girl Launches; All Is Good With the World
Here at Nutaku we've been waiting with baited breath to see how the community will receive Flower Knight Girl, the hit DMM waifu-collecting game that we've been working hard on for the past several months. Now, with launch day firmly behind us, we can relax a little and enjoy ourselves along with the community of players.
Adult Games on Mobile: Girls Kingdom & Beyond

This week's major event on Nutaku is the launch of the Girls Kingdom mobile app, our first foray into an exciting new method of delivering adult games to our players. Though many of you have enjoyed the excellent Dragon Providence through your mobile browsers, Girls Kingdom is the first chance we've had to dip our toes into the waters of the app market - and so far it's very welcoming! If you like Girls Kingdom or you're eager to see more mobile apps on our site, visit the Girls Kingdom page on an Android-friendly phone and give it a try. We're always open to hearing your feedback.
Downloadable Service Announcement

Last month we teased some of the exciting new site features on the horizon, and today we're proud to announce the biggest yet: downloadable games from your favorite adult game developers, available for purchase directly from Nutaku using our site-wide currency.
Saying Goodbye to Lord of Valkyrie

When Nutaku debuted in December 2014, we had one major title to our name: Lord of Valkyrie. It was a bizarre little adventure game with fantastic characters, sexy events, and a community-building 'comrade system' that would be a template for almost every game to follow. It helped get our site off the ground and, for many people, it was their first taste of hentai gaming.
Games & Features We're Anticipating This Spring!

The Nutaku staff has a to-do that runs about a mile long, and at the top of that list is bringing more of the sexiest, most enjoyable hentai games from Japan (and elsewhere) to your browser. We started the year with the exciting Hitsuji Chronicle and will be following up with two exciting new titles: Flower Knight Girl and Shooting Girl...
Nutaku's Year In Review

Hello and welcome to the Nutaku Blog! We're debuting this new feature to help us better reach out to players about upcoming games, website features, and our collective thoughts on the adult gaming industry. As those of you who follow us on Twitter or Facebook know, communicating with fans has been a big priority for us since day one, so watch this space for some direct talk on the highs and lows of our project.