Phantasma: Wand & Wood
About Phantasma: Wand & Wood
Jump into the world of 'Phantasma: Wand & Wood'; a Naughty, Free to Play Match 3 game featuring hot girls, rich Visual Novel elements, sexy characters, animated sex scenes and addictive gameplay with a deep card collection system.

Help Phantasma and all her friends take revenge on the evil forces trying to take over Cantoria and reclaim the land by vanquishing the bosses of each corrupted land.
Key Features - Free to Play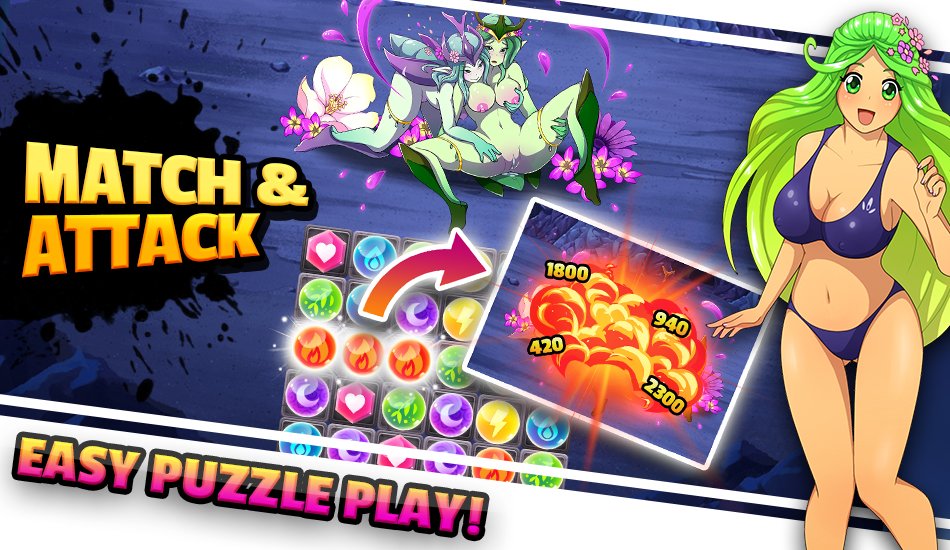 Phantasma: Wand & Wood
About Phantasma: Wand & Wood
Jump into the world of 'Phantasma: Wand & Wood'; a Naughty, Free to Play Match 3 game featuring hot girls, rich Visual Novel elements, sexy characters, animated sex scenes and addictive gameplay with a deep card collection system.

Help Phantasma and all her friends take revenge on the evil forces trying to take over Cantoria and reclaim the land by vanquishing the bosses of each corrupted land.
Key Features - Free to Play
Play on PC
Key Features
- Free to Play
- Simple Match 3 Puzzle Engine with RPG battle elements
- Over 360 cards to collect featuring hot, sexy naked girls
- Rich Visual Novel elements with a huge ongoing story
- Naughty animated sex scenes tied directly into the story
- Super addictive game play
- Awesome soundtrack
System Requirements
News and Updates
**24H LEFT ON BOOTY BAY**
12/06/2017 09:12AM
Hey! If you haven't played the event or got the cards you wanted then hop on over now because there is lite...
BUNDLE 70% OFF AND NEW SHOP ITEMS!
12/01/2017 03:03PM
We have just updated with a massive 70% off bundle price, limited time only! The shop has also 6 new cards ...
Come play at Booty Bay
11/30/2017 05:17AM
Help Phantasma and Boonie take on the evil Pirate Twins, Mary and Grace in this swashbuckling adventure.

...
More News