Home

›

Games

›

marchen nocturne

Summary of Game
Long Long time ago… A mysterious person went inside the fairytale palace and tried to steal the Magic Mirror. The Magic Mirror was shattered during the process and the shards of the mirror were scattered around the fairyland. Those who are touched by the shards were polluted in their minds and became enraged and HORNY.

Girls of fairyland decided to save their world and together with our hero embark on a journey to find out the truth of the incident and bringing fairyland back to normal.
Key Features
★Click Here for Android Version★
•5+ Main Story available and more to come!
• 20+ Fairy tale girls to meet with more updates on the way!
• 20+ Uncensored Scenes
• All battles in game are automatic.Watch to figure out how they win or lose. All battle can be fast forward.
• Idle System: Battle goes on 24/7 even if when you sleep.
• PVP: Versus other players in match up that shows off your characters power. Participate in PVP battle to receive tokens to exchange in the shops.
• World Boss: Participate in taking down a high HP boss every 2 hours.
Game Information
Languages:

Release Date:
System Requirements
[Recommended]
· iOS 7.0 or higher: Safari, Google Chrome
· Android 4.1 or higher: Android browser, Google Chrome
※If it does not work properly, it may run normally if cache clearing is performed.
Installation Instructions
Download the game file and transfer it to your android device
You can download the Android Application installer (APP file) on your computer using the below link.
Simply transfer the APP game file to your mobile device using a cable or WIFI and install it.
Download the APP on computer here
---
Download to your android device by visiting this page on your device
Visit this page on your mobile device and download the game application file directly onto your device.
Continue the Download with our Nutaku Android Store App
Update your games with one tap
Explore our library of Android Games
Play and manage your games from one place
Download Error!
Your game files are unavailable for download at this time.
Please refresh the page or try again later.
If the problem persists, please contact customer support
Download Error!
File not found.
Please refresh the page or try again later.
If the problem persists, please contact customer support
Buy Game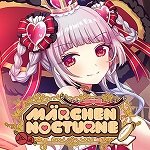 You are missing 0 gold to complete this purchase using Nutaku Gold
Requires Android Device
---
Select payment type
Taxes may apply or be included
Uh Oh, Payment Error
There was a problem completing your purchase.
Please try again
---
Select payment type