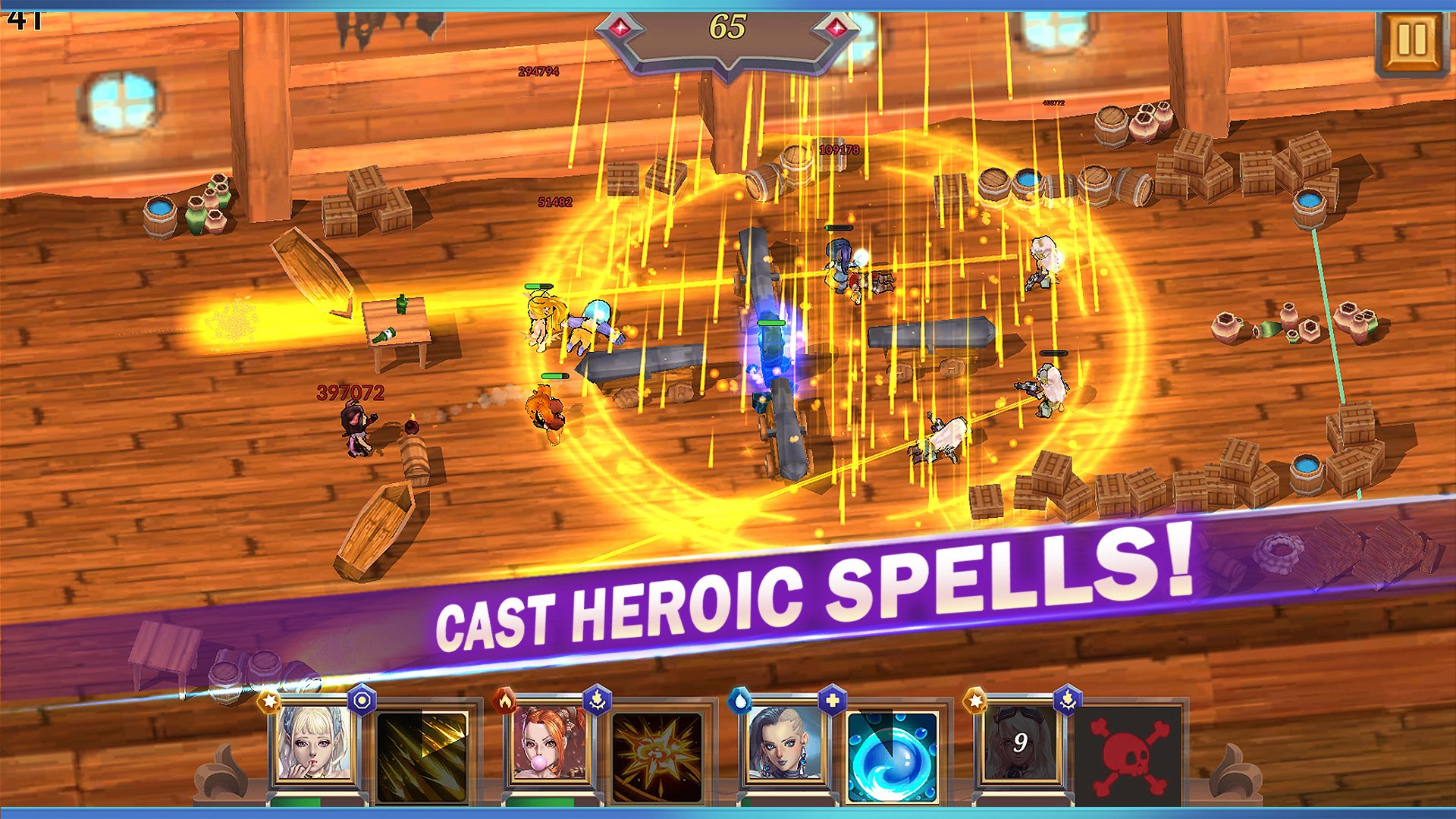 Crystal Maidens
About Crystal Maidens
Play on Android
Key Features
Animated sex scenes
Highly detailed, uncensored animated HD sex scenes. Every maiden that you collect into your harem will be available for you to watch. Collect, summon, upgrade and romance your favorite Maidens!


Real-Time Strategy Gameplay

You decide and recruit the best maidens for each battle. Real-time action in a 3D environment with a variety of strategic choices: no battle is the same. Cast devastating spells, cleave with an axe, pierce with arrows, or mix it up. The choice is yours!


PVP and Leaderboard

Once you are comfortable, take your skills and your maidens to the PVP arena. Conquer your enemies and climb the leaderboard and earn fantastic rewards!


And much more!

• Collect and customize your Maidens with complete equipment and crafting systems.
• Construct and upgrade buildings to gain access to powerful bonuses.
• Explore an extensive world with many exotic locations.


Build your team, defeat your enemies, gain great rewards, and enjoy the animated scenes!


Hear from the development team by joining our official Discord channel: https://discord.gg/j69ksS


Be sure to check out the social media links below.
Facebook: https://www.facebook.com/crystalmaidensgame/
Twitter: https://twitter.com/crystal_maidens


If you run into any problems while playing Crystal Maidens, be sure to contact support here: https://www.nutaku.net/support/


Thank you for playing Crystal Maidens!


Crystal Maidens Review


Nothing will leave a player more satisfied than sex appeal and gorgeous women. Luckily, Nutaku's Crystal Maidens embodies sexual desire and seduction in the form of beautiful, Amazonian-like women who will fight to their final breath to protect you, their cherished Lord in this real-time strategy (RTS) game. In this fantasy world, you'll play out your wildest fantasies and watch mystical maidens lust over you. If you are looking for a game with high-quality erotic cut-scenes, I would highly recommend giving Crystal Maidens a try! From the very beginning, players are thrown into a stimulating experience with graphics they will not soon forget.


Crystal Maidens gameplay is highly entertaining. The point-and-click controls are easy to navigate and create a fluid experience for the player. In addition, the cut-scenes drive the story forward and really send the player into a fit of lust. Since every maiden has her own personality, Nutaku adapts individual abilities, which makes combat unique and challenging. Players should always be cognizant of maiden-to-foe match ups and should maintain upgrades on their maidens!


To those of you who enjoy a nice RTS game with some passionate cut-scenes, Crystal Maidens is the game for you. It is a highly entertaining game so make sure to come play Crystal Maidens the very first chance that you get!


Author: Gaming Cypher
System Requirements
News and Updates
New Brooke Character Event!
12/05/2019 11:17AM
A new Character Event has just begun featuring Brooke, The Heavy Gunner! Complete your personal objectives ...
New Alison Crafting Event!
11/20/2019 07:47PM
Collect ingredients and craft new amazing items and maidens!
Infinite Energy Weekend
11/15/2019 11:33AM
A new Infinite Energy weekend has just begun! The event ends on Monday so make sure to farm your favorite d...
More News