BattleLust
About BattleLust
Castaway on the foreign lands of Lustria, what choice does a man like you have but to save the kingdom and rescue damsels in distress?

This is no ordinary quest. After all, these vixens are just as interested in being fucked by you as they are in joining you in battle...

Join forces with elemental champions, kick some monster ass and enjoy how well the ladies can treat you when you're the savior of their kind!

Three starter Heroines to choose from!

Pick Ariel, a smoking hot Fire Elemental
Or Jasmine, the smooth Water Elemental
Or maybe Miranda, the beautiful Natural Elemental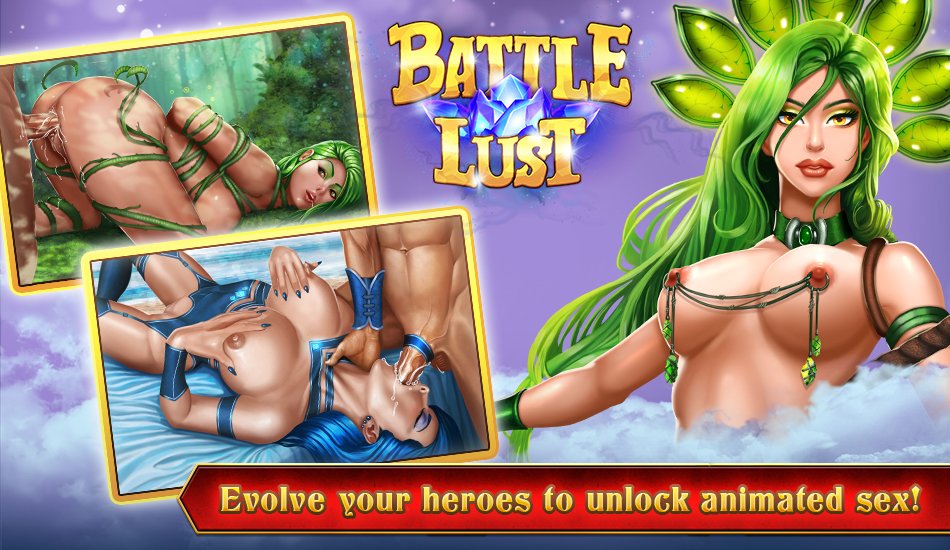 BattleLust
About BattleLust
Castaway on the foreign lands of Lustria, what choice does a man like you have but to save the kingdom and rescue damsels in distress?

This is no ordinary quest. After all, these vixens are just as interested in being fucked by you as they are in joining you in battle...

Join forces with elemental champions, kick some monster ass and enjoy how well the ladies can treat you when you're the savior of their kind!

Three starter Heroines to choose from!

Pick Ariel, a smoking hot Fire Elemental
Or Jasmine, the smooth Water Elemental
Or maybe Miranda, the beautiful Natural Elemental
Key Features
Click here to join our Discord community!
Click here to check us out on Twitter!
Click here to check us out on Facebook!

Game mechanics and key features
- Over 30 Unique Heroes to unlock!
Progress through the game by Evolving your characters to their maximum potential. Get amazing rewards and have the kinkiest sex of your life, all in one go!

- More than 200 Cards to collect!
Advance through the game to grow your collection!

- Feeling a thirst for battle?
Conquer 15 unique areas and bring your enemies to their knees.

- Hit me...hard!
A BlackJack based combat system that powers up your heroes and unleashes their skills.

- Elementals are the way to go!
Rock-Paper-Scissor combat mechanics based around the elements of your heroes.
Fire -> Nature -> Water
Dark and Light balance each other out.

Sex scenes
Evolve heroines to unlock hardcore animated sex scenes.
Revisit your favorites whenever you're feeling hot 'n' bothered, your fierce vixens are always ready for you.

Also available on Android!
System Requirements
News and Updates
Battle Lust V1.69 Change Log
01/16/2020 01:10PM
Greetings Battle Lusters, with a new year also come a new patch. We have some bug fixes and some minor impr...
Battle Lust V1.67 Change Log
12/10/2019 11:34AM
Greetings Battle Lusters, we have more content to help you acquire more gold and level up your heroes. We a...
Battle Lust V1.66 Change Log
11/29/2019 10:38AM
Greetings Battle Lusters, another update filled with goodies has arrived! With it comes a new and exiting c...
More News