Home

›

Games

›

artwhirl r

Artwhirl -Maidens of the Magic Academy- R
Summary of Game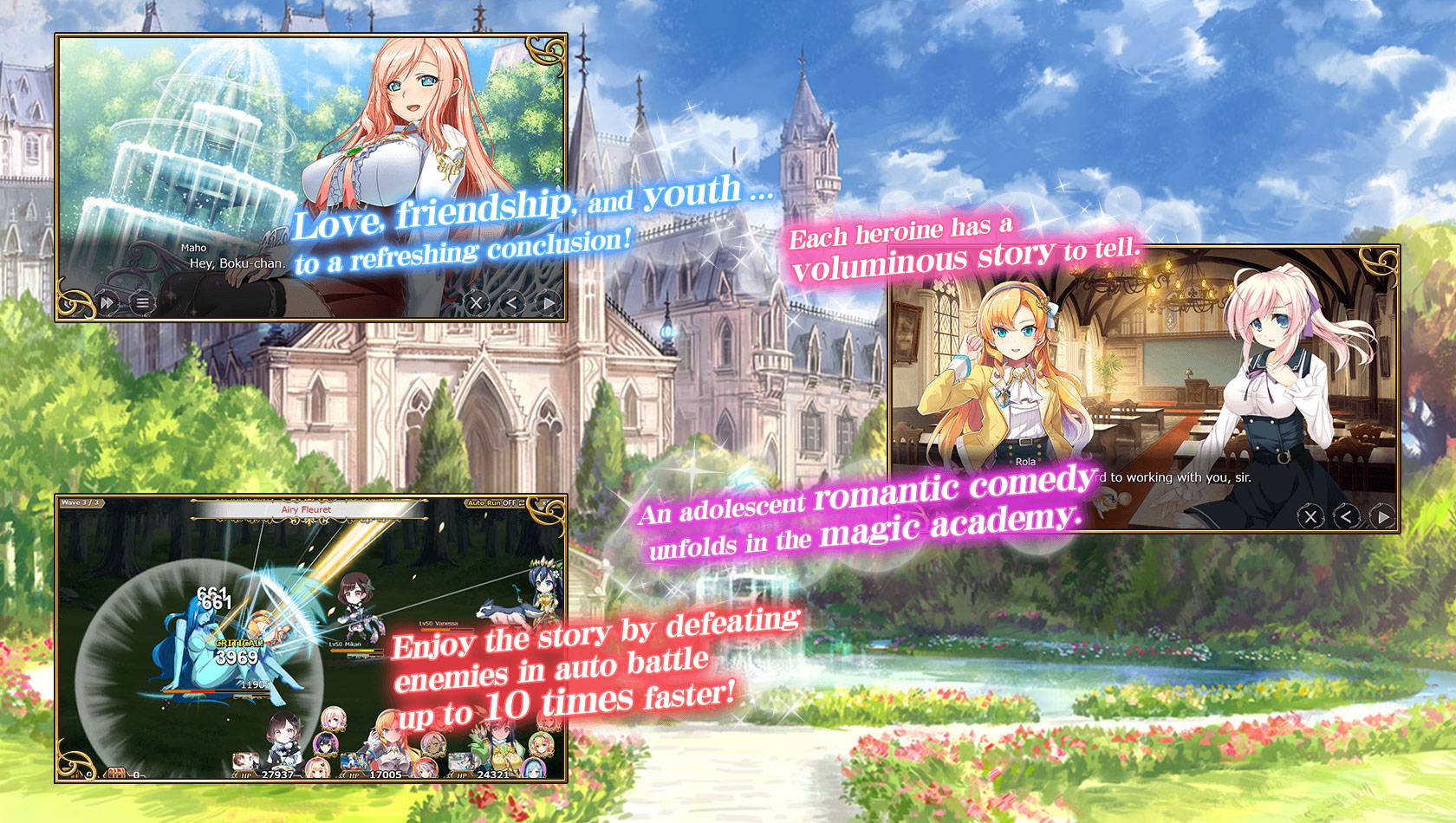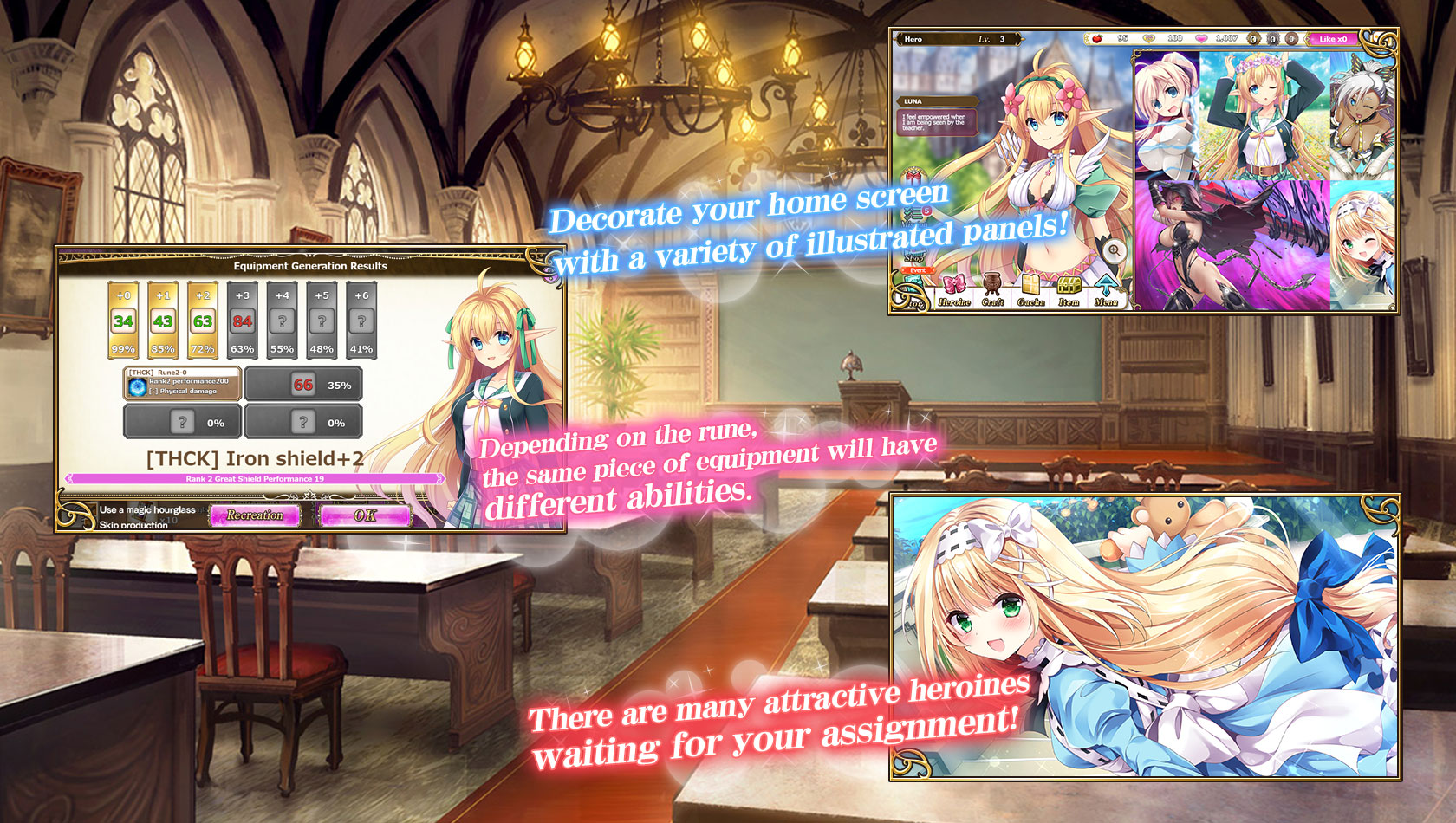 Overview
You are a teacher at a magic academy, and you have to strengthen your bond with your students and colleagues to defeat powerful demons in this fantasy RPG.
Battles
The battles are simple, but the combination of heroine selection, equipment, and dress changes make for a deep experience.
The game can be played at up to 10x speed, which makes it very comfortable to play.
Equipment Creation
Each time you create equipment, you'll get something with a different performance. Aim to create the strongest equipment you can!
Illustration Panels
When you draw a gacha, a variety of illustration panels appear. Combine them to decorate your home screen.
Of course, you can also go to other users and "like" them.
Sexy Scenes
As you progress through the story or get new dresses, you will be able to open up more sexy scenes.
You can see the girls animated in many of these scenes.
+

Read More
Key Features
RPG where you become a teacher and teach and guide the heroines
+ Read More
Game Information
Languages:

Release Date:
System Requirements
[Supported Devices]
Android 9.0 or newer
iOS 13 or newer
*The game may not run properly on tablet devices.
*Devices not supported are not guaranteed to run properly.
Installation Instructions
Download the game file and transfer it to your android device
You can download the Android Application installer (APP file) on your computer using the below link.
Simply transfer the APP game file to your mobile device using a cable or WIFI and install it.
Download the APP on computer here
---
Download to your android device by visiting this page on your device
Visit this page on your mobile device and download the game application file directly onto your device.
Continue the Download with our Nutaku Android Store App
Update your games with one tap
Explore our library of Android Games
Play and manage your games from one place
Download Error!
Your game files are unavailable for download at this time.
Please refresh the page or try again later.
If the problem persists, please contact customer support
Download Error!
File not found.
Please refresh the page or try again later.
If the problem persists, please contact customer support