What is Phantasma Magic: Deluxe?

What is Phantasma Magic: Deluxe?
Phantasma Magic: Deluxe immerses players into a world of sorcery where they must use their orb-matching skills to cast spells on sexy enemies. The game starts by training with the Head Mistress teaching you the basics behind witchcraft. Players must then go through a series of tryouts to become a witch. In the tryouts, players are given a set amount of time to match as many potions of the same color to cast on their enemies. The damage is then tallied and dealt. As players win rounds, they will increase the chances of seeing busty sorcerers play with themselves or with each other.
Developed by Adult Gaming Network (AGN), this match-three puzzle game is the first RPG orb-matching game with adult content. It is now free-to-play on Nutaku.net. At the moment there is only a computer version available but developers are working on a mobile browser version which will work on iOS, Android, and Windows phone!
How do you play?
The goal of the game is to match orbs, otherwise known as potions, of a certain color that make the same-colored allies attack. By winning the round, you will strengthen your team leader and your allies. Players have to try to deal as much damage by matching as many potions of the same color before your time runs out. Players can move the orbs anywhere on the board to make the potions match. It is recommended to determine which color reduces your opponents' strength by pressing down on a color before moving it. Team members may also start flashing mid-battle to let you know they have enough energy to use their special skill. Don't forget to take time to acquire, select and improve your team for the best results.
Throughout the game, earn cards to build your team and to strengthen the team leader. Before you know it, you will be eligible to receive a rare card from Miko that invites you to watch vivid sexual scenes.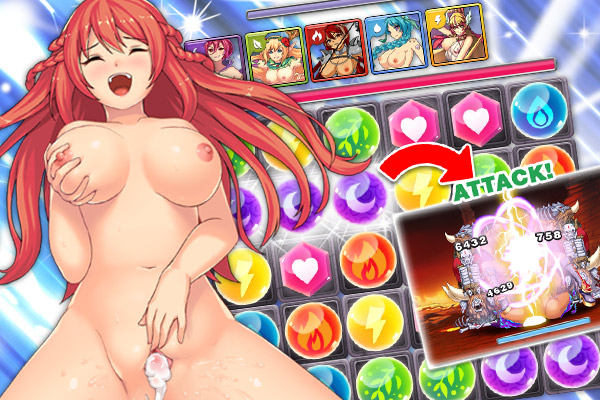 Why does it look familiar?
Phantasma Magic: Deluxe was actually inspired by the critically acclaimed Puzzle & Dragons that was the first game to reach $1 billion in revenue. Puzzle & Dragons was developed by GungHo Online Entertainment back in 2012 with four people on the team. By 2015, the team grew to over 300 employees and in 2016 the game became the top grossing IOS and Android game in the world.
Adult Games Network has put a great twist on this popular genre by adding in high quality erotic content to the addictive gameplay. Phantasma Magic: Deluxe combines the best of all worlds!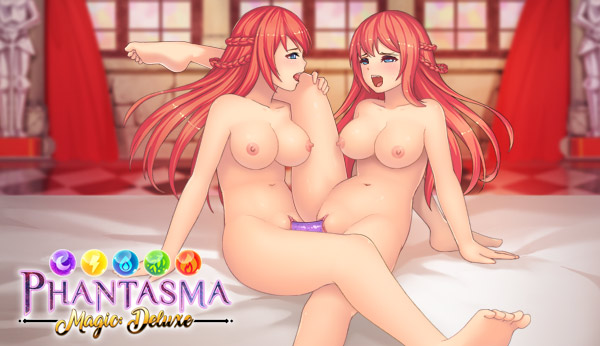 Who is AGN?
AdultGamesNetwork (AGN) are the creators of exciting, engaging and sexy free-to-play games. With over ten years of game development experience, the team at AGN knows how to make a great gaming experience. AGN prides itself for creating lasting relationships with their incredible fan base by listening and incorporating real feedback into their titles. AGN strongly believes that the games belong to them just as much as their users and strive to create a deeper connection with their user base.
Where can you play the game?
Easily play the free game on your computer here. Players can even sign up to Nutaku.net to track their progress in the game here
Can't wait to meet you,
The Nutaku Team