What's New This Week!
04/07/2017
Weekly Updates
New Event
flower knight girls hosting its 2 nd popularity contest
Splendor Festival Grande Fleur is in full bloom until April 18, 2017! The residents of Lillybloom need to find a Flower Knight Girl worthy of representing all the flowers in the world and officially be crowned "Maiden of the flowers of the World." Use your voting tickets to help your favorite Flower Knight Girl get in the top ranks. The top ranked Flower Knight Girls will be included in a special Gacha Machine after the event's closure. Based on the number of voting tickets, also earn a 5* Rainlily to help evolve your Flower Knight Girl. Which Flower Knight Girl is worthy of your vote?
Go to Flower Knight Girl here
Brand New Features
osawari mobile introducing match 3 & osawari web introducing new character
Only on Osawari Mobile, Match 3 will introduce new challenges that must be completed during the boss battles; But don't lose stamina! Gain as much experience to increase your Player Level and improve your stats! Only on Osawari Web, the iconic new character Aegis Summer is now released.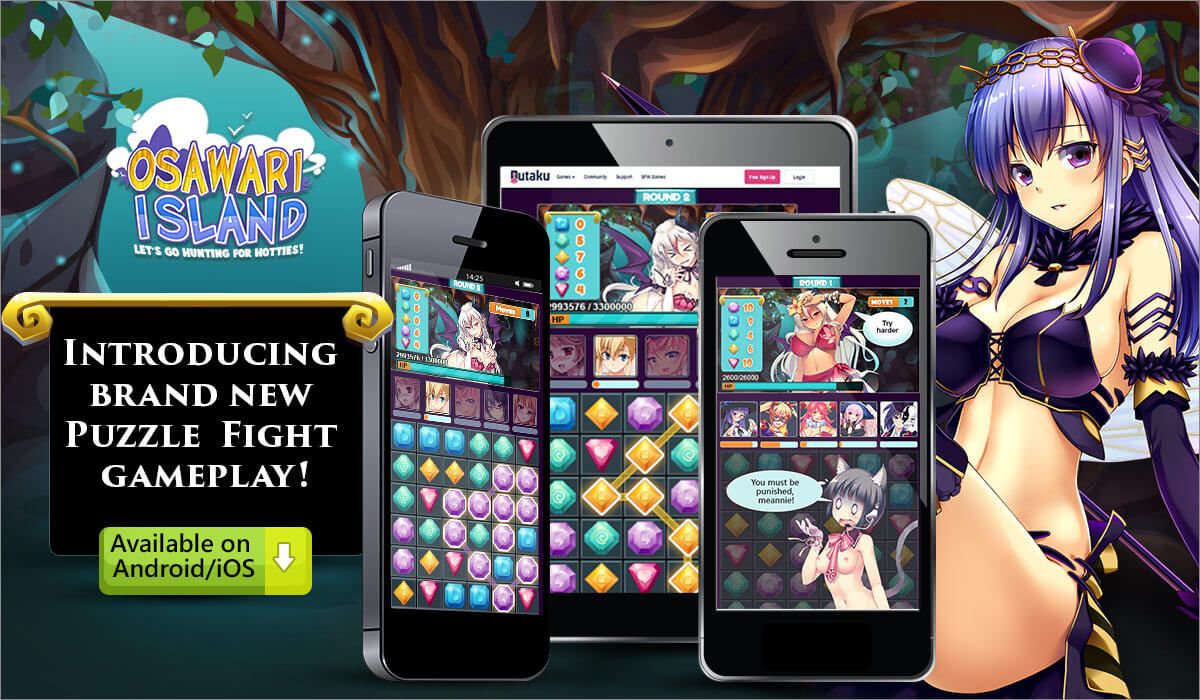 Bonus!
osawari weekend shop bundles
You don't want to miss Osawari Web and Osawari Mobile shop bundles this weekend!
Osawari Web is offering bonuses in the following packs: Lily pack, Kawasaki pack, Kaya pack and Nanjo pack.
Osawari Mobile is offering the Collector's Gem Spring Edition packs and a Popularity Vote pack on top of the bonuses in the Mattsushima pack, Melissa pack and Leila pack.
All the best,
The Nutaku Team