The Waifu for Laifu Tournament

We here at the Nutaku team occasionally get a chance to stretch our muscley imaginations with special projects, brainstorming ideas for Facebook contests, press initiatives, and player outreach that range from out-of-the-ordinary to completely off the wall. We've been given incredibly broad creative license, which is a benefit of working in an industry that's so far from the mainstream, alongside mandate to spread the Nutaku brand across media both traditional and new. Here's the product of our latest effort: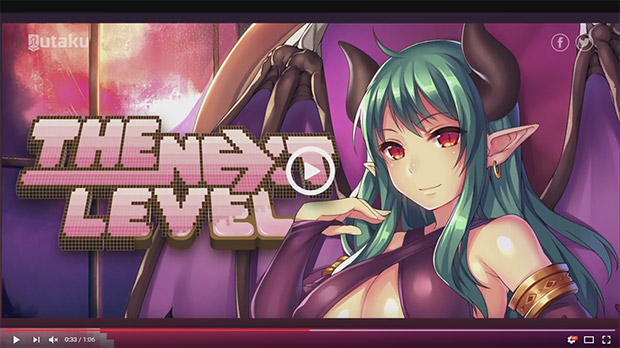 From the overheated minds of the social media team comes "The Next Level" tournament, a love letter to some of our oldest fans and players of the venerable PeroPero Seduction. Working with the talented folks at Anime Fantasy Doll we've designed a 5'6 version of the game's sexy succubus antagonist herself, Lillith, complete with all the "upgrades" that move her firmly into the sex doll category. She's a surprisingly lifelike recreation of the dangerous demon madam and we're giving her away for free.
How did we decide who gets this spectacular prize? Well, to the victor, the spoils! The current PeroPero event will have only one winner, and Lilith will be delivered gift wrapped to their doorstep. If you're interested, you can track the competitors progress on the campaign page. We're the first to admit that this contest won't be winnable by everyone - Lilith is a prize that will go to only the most dedicated PeroPero player in the world.
We hope our playerbase finds these sort of events entertaining and that it motivates people to ask questions about what Nutaku's about. We're growing by leaps and bounds almost entirely through word of mouth, which is an amazing phenomenon for a NSFW site.
Thanks again to all of you for helping to make this happen and enjoy the contest!