Nutaku's Top Inclusive Game Titles for Transgender Day of Visibility
Hey Nutakrew!
We hope you are all well and getting excited for Spring! Maybe take a quick break from blasting off all over your gaming station to go outside and smell the flowers. Not only is it officially Spring, but did you know that Saturday, March 31st 2018 is Transgender Day of Visibility? If you didn't, please take note – this is a day for you to show your support for the transgender community. In commemoration, we've partnered with some lusty transgender adult stars and several sassy qweens from RuPaul's Drag Race to help raise awareness and reinstate our commitment to providing inclusive titles to our players. Check them out @nutakugames on insta to see their Nutaku inspired looks, and read on to discover some of our top inclusive games. Whether you're a futanari fan, or just looking for something new, we encourage you to check out these titles and explore your sexual palette.
Detective Masochist & Detective Masochist 2
This classic, kinky story lets players discover the versatility of the human body, as they play through the eyes of a washed up detective who can't help but attract some very compelling characters. Players looking for gender inclusive titles will enjoy being tormented by the sexy Satomi. The sweet and beautiful Satomi will tease your anal integrity with her versatile genitalia, dawning a unique flower that doubles as a robust cock.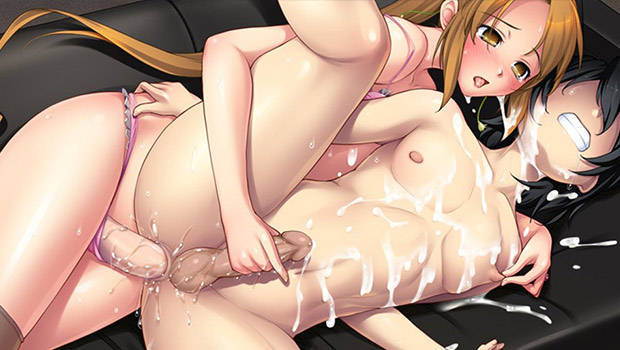 Dive into the divine worlds of Midgard, Asgard and Muspelheim as you encounter some unique and enticing characters in this thrilling fantasy title. Meet Hel, one magnificent futanari elvin creature, dawning half light and half dark skin, but her coloring is not the only thing that makes her special. Work together with your harem to right the wrongs of these fantasy worlds and save the Magical Tree (because what's a sexy adventure without a Magical Tree?).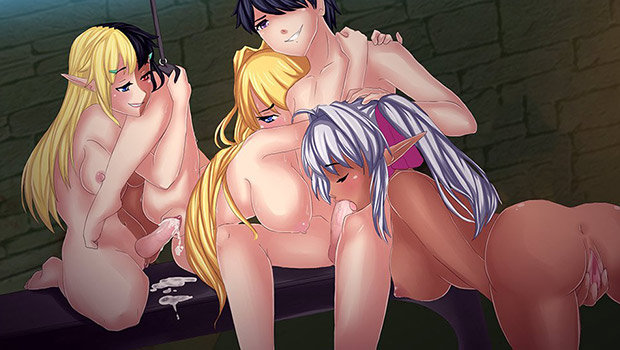 Live the life of a student protagonist that enters their academy's competitive School Idol Club only to be trained by the perverted, but oh so sexy, President of the club, Aya. Although the two main trainees look like sweet and dreamy girls, they are actually reluctant "boys" who are made to experiment some steamy action by taking orders from the older and lusty Aya. This title will have gender bender fans begging for more as they experiment interesting sexual encounters, including sultry orgies as gender bending idols.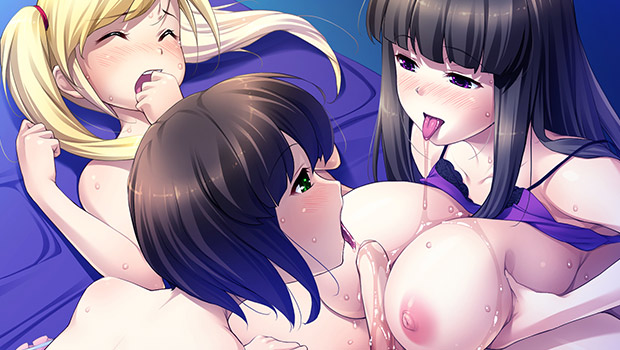 Immerse yourself into an unconventional fantasy world, as Akira, an inquisitive adventurer who's given bizarre tasks and put into freakish scenarios by the Game Master. As the main futanari character, it's your assignment to handle the strange predicaments you're put into by the Game Master, who also happens to have masochistic tendencies. Freaky but erotic run-ins with goblins, cave monsters and more will give you a sultry taste of an otherworldly sexual experience.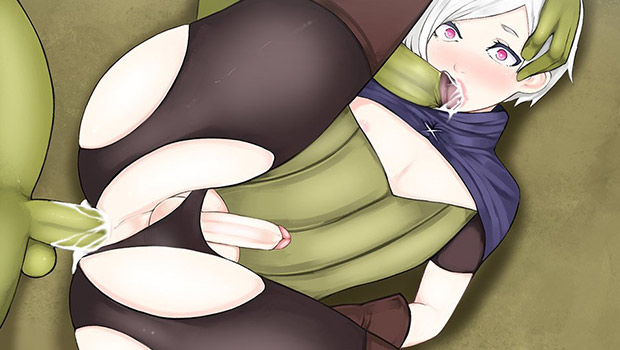 We hope you enjoy these titles, and WE hope to get more inclusive titles so we can offer up games for everyone. Any game devs out there working on lusty LGBTQ titles, give us a shout on social @nutakugames so we can help make your dreams come true.
Xoxo,
Whiskey