Top 5 Adult Harem Games
After a long day at work (or whatever activities you might be doing during your day), the last thing we wish for you is to be stressed out while searching for the perfect harem game to help you take a load off. Nutaku leverages the harem style by offering a separate library in itself of the juiciest adult harem games where you can unleash your best gaming skills.
"Harem", in the anime world, refers to a series around polygamous relationships. Every harem game published on Nutaku.net is unique in itself. So how do you go about finding the perfect one? We can definitely help you out by rolling out a list of Top 5 Adult Harem Games, making your night a lot more relaxed than you might have imagined!
This cute miniature game lets you bring home lovely ladies and all you have to do is satisfy their "Happiness", apart from taking care of their "Hunger", "Bathroom" and "Energy". Impress them with these easily satisfiable needs and they shall be yours forever. Yes, it's that easy! One of the most pleasing and entertaining aspects of the game involves the alternating backgrounds as you take the girls from room to room. You also get to customize your waifus' clothing to however your imagination pleases!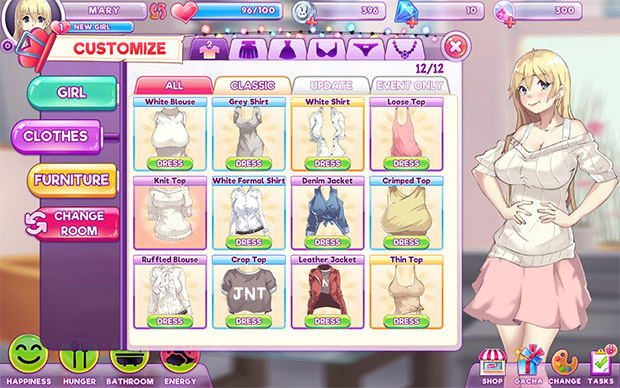 If Virgin Guard Lycia came to your doorstep asking for help to save her kingdom, would you let her just walk away? Step up to be the fearless guardian angel that you are by killing invasive monsters. In this puzzle game, you simply have to move the tiles to one corner so that similar ones get combined in order to get the highest score. Upgrade your weaponry, as you build points, to destroy the devils that have occupied the Naughty Kingdom. The Queen will thank you by granting you titles of nobility and sending you a harem of the finest ladies.Therefore, if we were you, we wouldn't turn our backs to these pretty faces!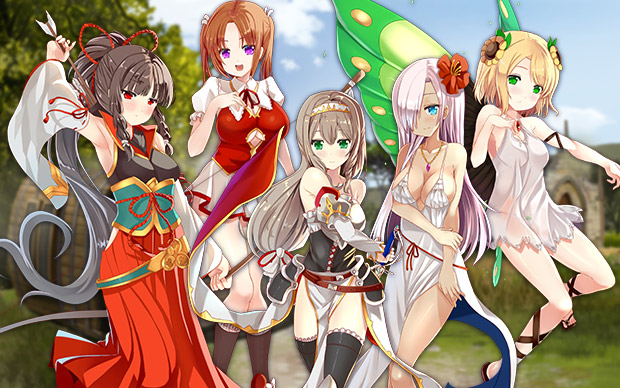 If you're looking for a good harem game... it should come as no surprise that Harem Party is definitely a reliable pick. Play this steamy visual novel to get a good laugh and fulfill your wildest fantasies of getting with a group of gorgeous ladies that are just waiting to eat you up alive. In this game, your harem is filled with girls who have very unique traits and personalities, so get your practice on satisfying each of them. Remember, different strokes for different folks!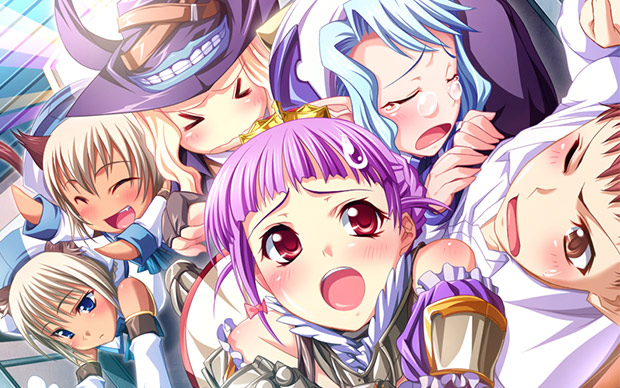 There are more girls waiting in another universe excited to unravel sex scenes, just for you! To get there, you must beat AI controlled teams in Match-3 mechanic games and lead yourself to sweet victory. Build the strongest harem to unleash their full potential in this sexy sci-fi adventure. And then, who knows, you might even compete against the world in this 320+ level campaign in real-time Arena battles with their PVP feature!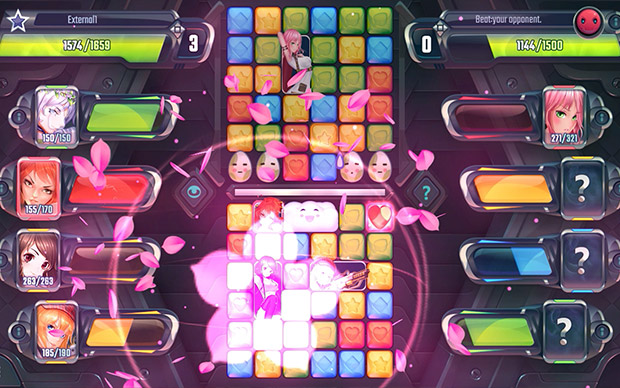 What would adult games be without thrilling sexual contests! Use your charming abilities to recruit a team of sexy girls and enjoy the best of porn hentai adventures in an original manga-style story. The unique part about this game is that it combines both visual novel and RPG harem battles. While playing along, do not forget to shower your harem with gifts to make them undress for you!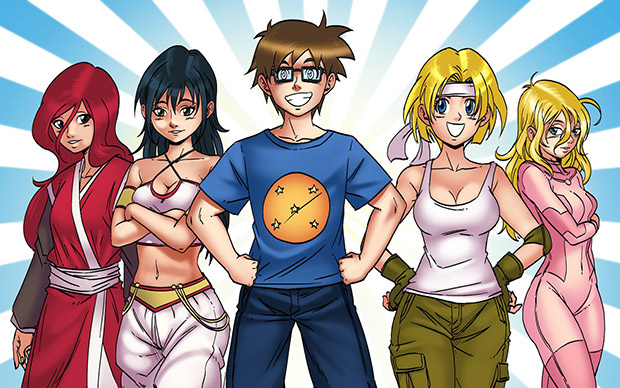 Check out a lot more downloadable harem games here too!
Let us know which adult harem games you're planning to play tonight on our socials @NutakuGames!