The New Downloadable Games You Need

Empire of Angels IV
Developers SOFTSTAR is introducing their first game on the platform, Empire of Angels IV. The strategic RPG is now available on Nutaku for platform members.
This adventure launches players in the Land of Asgard where peace has vanished and the rivalry between two kingdoms is greater than ever. The Kingdom of Valkyrie and the Kingdom of Mentu just concluded a war a few years ago but the conflict has never ceased.
To make matters worse, there is a mysterious plague called Namtar Fever spreading across the nations. After a year of infecting people, it was discovered that those infected become frenzied bloodthirsty monsters. They attack entire villages as well as other creatures, leading the Land of Asgard in complete pandemonium.
With a bit of hope to end this crisis, both armies set out to investigate a mysterious orb that suddenly appears on the land. But when they cross paths, their history seems to spark vengeful behavior.
Empire of Angels IV is a SLG game with challenging puzzles, a unique jobs system, magnificent art, and exciting battle scenes. The turn based strategy combat is so intense that we needed to put it on the platform even if the game does not include any nudity.
Kings of Bali
Introducing the first visual novel from King Key Games, King of Bali. The developers have created a dating sim in the heart of Bali. The comedic story is filled with hilarious jokes and lovable characters.
Players will follow the journey of Billy Bega, a singer most famous for his song Kissing your Heart back in 2007. It has been 10 years since Billy had such a popular song. He hasn't even had a song that made the charts!
Sadly, Billy's invitation to play at SXSW got cancelled, so he decided to take a vacation to Bali, Indonesia. He thought he would be inspired by the beautiful woman and the stunning scenery for his upcoming album. But before he knows it, he meets interesting babes by the beach.
Players will get to enjoy choosing from multiple options throughout the story. Enjoy Bali with beautiful women as you listen to cool R'n'B as you become the new King of Bali.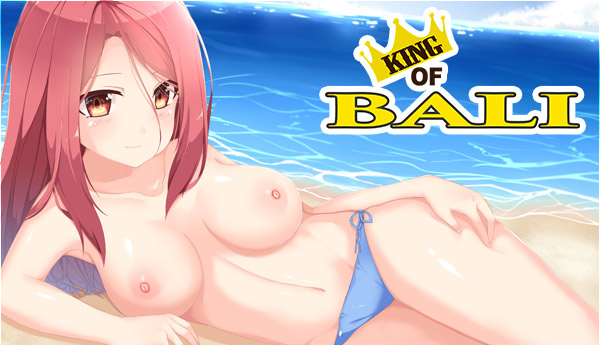 Stay! Stay! DPRK Just Launched
Navigate through one of the world's most controlled dictatorships, with two cute soldiers, in the adventure visual novel, Stay! Stay! DPRK.
The year is 2021 and America is back in Afghanistan. As a young soldier, you are in need a well-deserved vacation. You decided it would be best to spend some time with your Korean Army pen-pals, Jeong and Eunji. But things turn out differently than you expected.
American Developers DEVGRU-P brought Stay! Stay! Democratic People's Republic of Korea to the adult platform. With heart-warming and non-offensive humor, you will go on tour guides, date girls and explore more than historic monuments.
New DLC for Tactics Elemental
Developer FredGArt just released new downloadable content for the popular game, Tactics Elemental, entitled Tactics Elemental: Astral Leyline Chapter 01. Thousands of players have explored the realm of Nowhere, and enjoyed over 220 erotic interludes across 500 scenes since its launched in April earlier this year.
It is the first of several additions to the game that will be exclusive on Nutaku. Additional chapters will include sexy in-story interludes, masterful plot development and strategic battle to the sensual adventure. Although it isn't required to complete the game to access this chapter, it is meant for people who have completed the final chapter.
All the best,
The Nutaku Team