Nutaku Nendoroid Madness!
Players and fans of Aigis: Millennium War will be excited to hear that Nutaku is giving away four Nendoroid figurines starting January 25th and ending February 1st through our Facebook and Twitter pages! This top-tier contest comes in celebration of our 50,000th follower on Facebook, marking a major social media milestone for our community team. The Nendoroids are of the dark princess Sybilla, who stands 3.9 inches tall, is fully poseable, and comes with changeable weapons.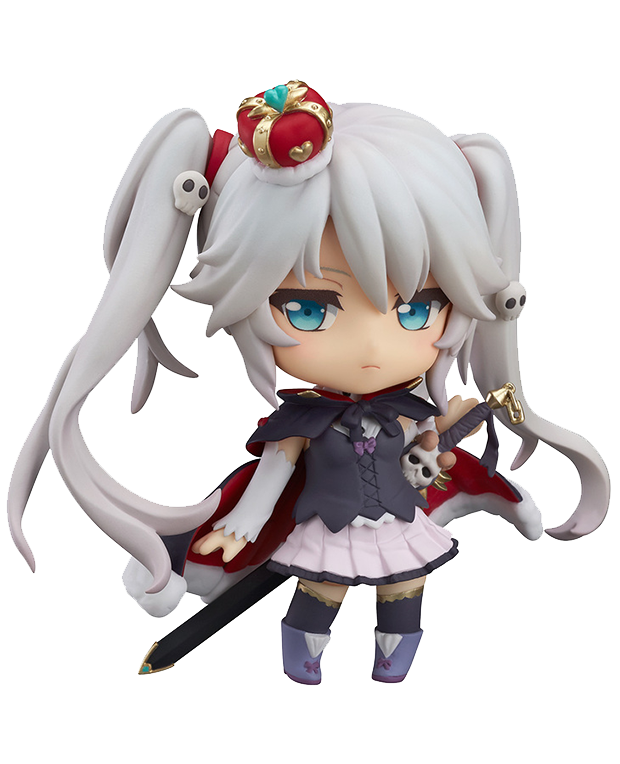 If you haven't yet heard, Nutaku runs weekly Facebook and Twitter contests where we give away free Nutaku gold, as well as physical prizes like game-related manga or figurines. Contests can range from naming your favorite character to telling us a good joke, so anyone can (usually) participate. We always have multiple prizes and usually no more than 200-300 participants, so your odds of winning are actually pretty good compared to most contests
It's our way of saying thank-you to our fans for supporting us, as well as getting the chance to show off some of the cool gear that comes our way from developers in Japan. Some of our previous prizes have included, 50,000 Nutaku gold, boxes of game swag, and a trip to Anime Expo in Los Angeles.
Here's a complete list of our official accounts where you can follow us for more content:
Nutaku Facebook - We keep this page strictly PG-13, so don't worry about your family finding out about your anime harem.
Nutaku NSFW Twitter - Join us there if you want a daily delivery of anime boobs and weird semen demons, curated by the hentai connoisseur Nordland.
Nutaku SFW Twitter - The 'Lite' version of the above.
Nutaku Instagram - heavily filtered pictures of random things around the office!
Nutaku Twitch - Weekly game streams from NutakuDev and Nordland, with previews of upcoming titles and more prizes.
We hope you'll join us on one or all of these
Regards,
The Nutaku Team