This Summer's Explosive Mobile Game on Nutaku
05/26/2017
Game Announcement

Nutaku is excited to announce a brand new mobile game coming out on the platform this summer: Minitary Girls. This action-packed tank simulation game takes place in a new dimension where females are turned into the hottest and most powerful army weapons. Launch yourself in this strategic military story with a romantic twist this summer, on Nutaku!
After the Tunguska event, it was discovered that the particles produced by the explosion have the ability of fusing with metal. More specifically, they can fuse with weapons which greatly improve their performance. The radiations emitted by the Gaia particles are also affecting women, making them more powerful. The military began gathering the best carriers of such spectacular abilities and trained them to become the ultimate weapons of destruction. They were named, Minitary Girls.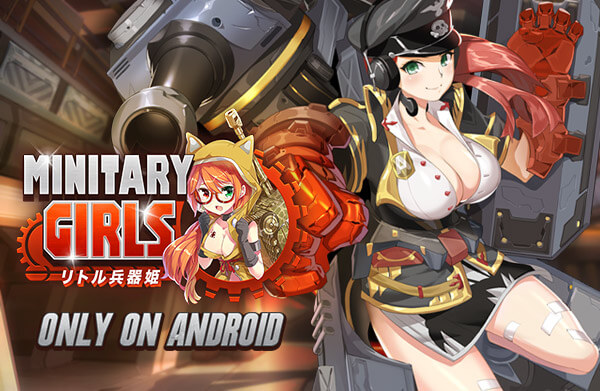 As Commander, you are to lead this unique army to protect the new world. Prepare your army for completing a variety of missions and strategize your attacks based on the lineup of enemies in each battle. Obtain specific items after successfully completing each mission that will help you rank up your army of Military Princesses.
During battle, activate your princesses' skills before the opponent weakens your army and fire missiles to surprise your enemies. If you need help with strategies or want a new challenge, battle other Commanders. You'll have access to view their military as well as their army's rank. If you don't want certain Commanders to see your stats, you can Blacklist them but if they can teach you better strategies then add them to your Friend list.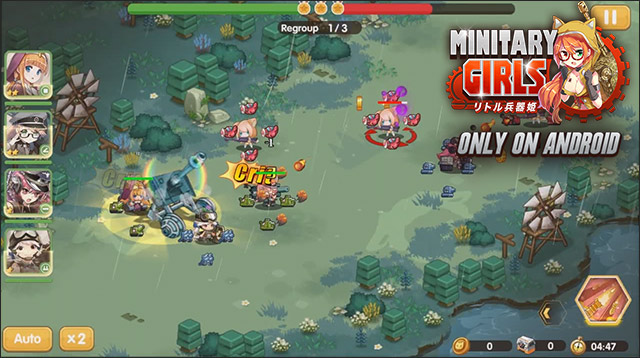 After battle, bring your Military Princesses to the hospital to recharge for the next battle. While you're taking a break from the war, get to know your soldiers better. Each Military Princess has a unique character, sense of style and set of skills. It would be best to win their loyalty to increase performance but also to create unbreakable bonds. Enjoy fun moments as you develop romantic relationships with them.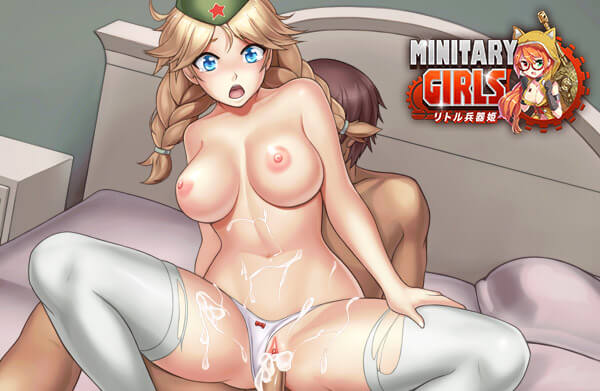 Keep an eye out for Minitary Girls coming out this summer! Play the mobile game at a BBQ, a pool party or on your way to work. Players can decide to be part of the action or play on automatic as they unlock 20 chapters to the romantic war story. Be sure to win battles as you can unlock over 40 Minitary Girls and enjoy the highly detailed sex scenes with your princesses.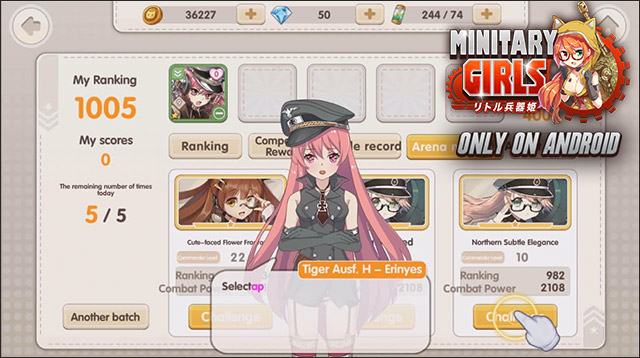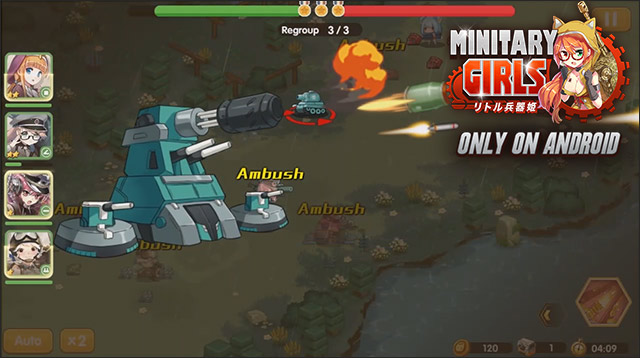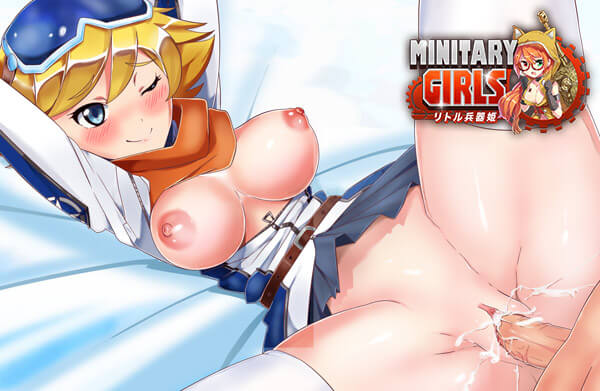 All the best,
The Nutaku Team