Our Favorite Moments from Otakuthon 2017

The last few weeks have been incredibly busy here at Nutaku, but we'd like to take time to share some of our favorite moments from this year's biggest anime expo in Montreal: Otakuthon 2017!
Last year Otakuthon had a record 21,315 attendees and should shatter that this year. It's an all-encompassing event which brings all different kinds of fans of anime, manga, hentai, Japanese culture, games, and much more! The anime community is massive, with tons of different flavors, but Otakuthon has you covered no matter what you're into. There are panels, concerts, signings, screenings, gatherings, and contests. Check out some of the bigger sub-events that are featured at Otakuthon:
Yaoithon: A celebration of all things yaoi, including shounen-ai, slash-related phenomena and related fandom and communities, with events such as panels, screenings and workshops.
Yurithon: A celebration of all things yuri, including shoujo-ai and femmeslash, with events such as panels and screenings.
Dollfest: A celebration of both ball jointed dolls and Asian dolls. Events include panels, workshops, a doll masquerade and swap meet.
Hakurei Shrine Festival: Also known as TouhouFest, this sub-event celebrates the Touhou Project video games. Hakurei Shrine Festival first began in 2013 and has included panels, cosplay meet-ups, screenings, video game tournaments, and art and merchandise swaps.
Hentai Pleasures: This event features anime series where characters get "down & dirty" and other titillating sensations. (18+)
Alternative Hentai: Featured will be futanari, bondage, guro and fetishes that may interest our aficionados who are looking for something a little different. (18+)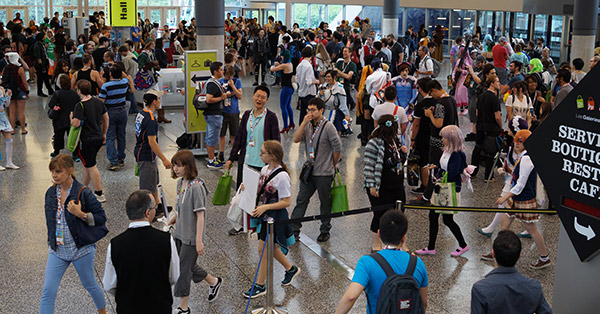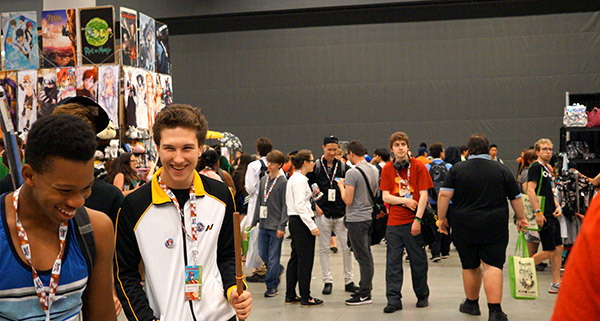 This is the second year that Nutaku has had a booth at Otakuthon. It was the first time so many Nutaku members attended an Expo. The entire team had an amazing time at the event and meeting so many players.
Here's a few of the things that were happening at the Nutaku booth:
Free Nutaku Stickers
Although it is free to sign up to become a member of Nutaku, we were giving away two stickers to everyone who signed up during the expo. One sticker was the Nutaku logo and the other was the chibi version of NutakuTan. It wasn't long before we realized that everybody wanted Nutaku Stickers! As much as Nutaku would love to share the stickers at all expos, we need to find an easier way to get them to you. How can we get more of them in your life? Would you want to see them available in the Nutaku Store? Let us know on Facebook or Twitter!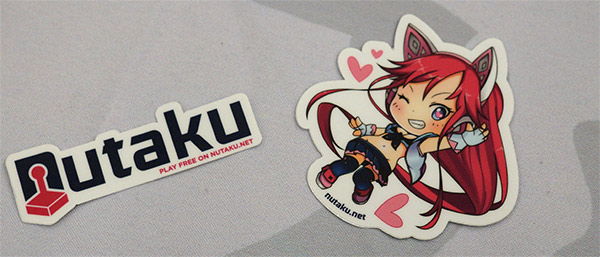 Free Armor Blitz Prints
Nutaku was giving away Armor Blitz prints for anyone who took a picture at our booth and posted it on their social media. Everyone loved the beautiful artwork!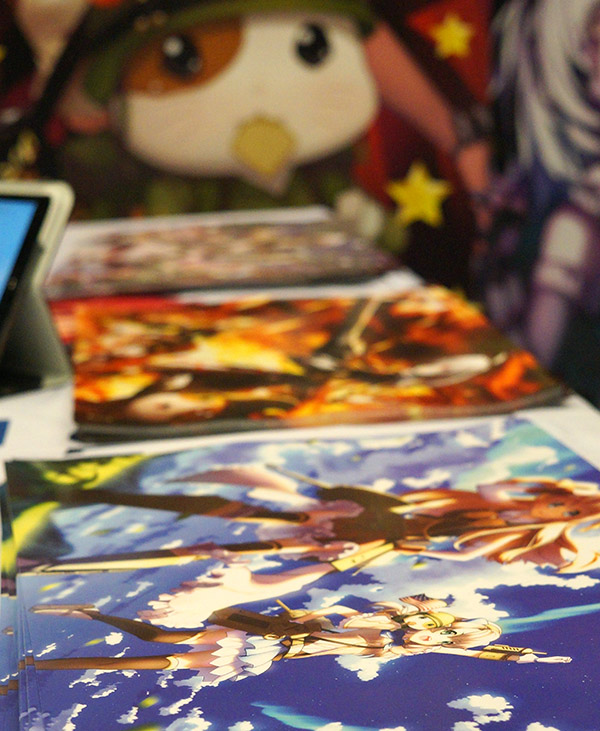 Amazing Nutaku-Tan Cosplay
If you follow NutakuGames on Instagram then you saw that our very own Nordland cosplaying as Nutaku-Tan. Hundreds of fans stopped by to take pictures with her. Look at how great she looked!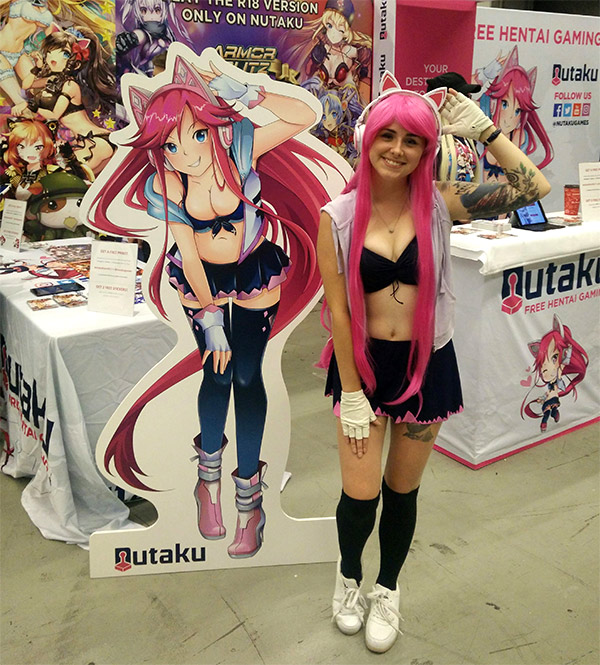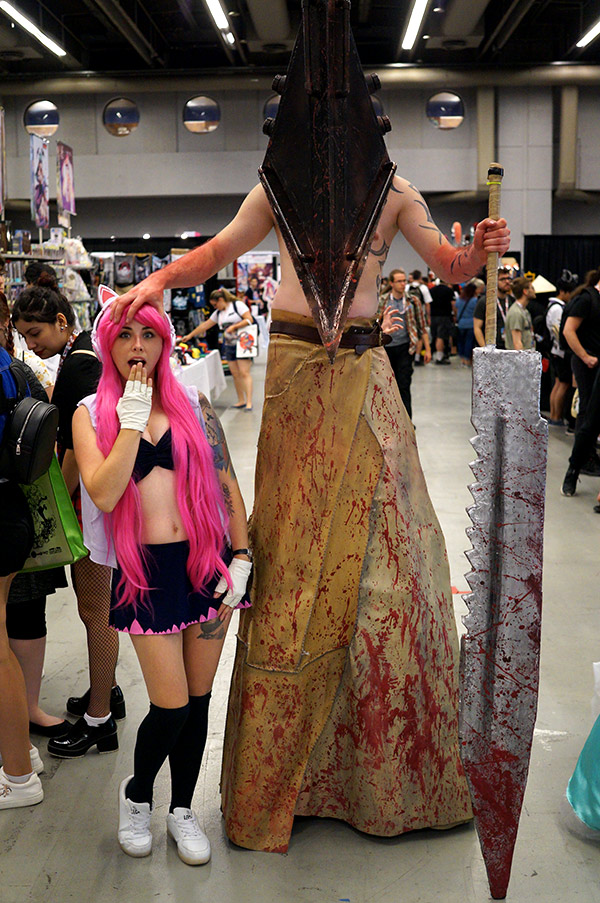 Meeting Nutaku Fans
This year was the first time most of the Nutaku staff was able to attend an expo and it was so great to meet so many awesome users of the platform. Nutaku fans passed by to discuss their favorite characters, games, and what they were looking forward to in the future. As a team, we decided that Nutaku has the best fans out there.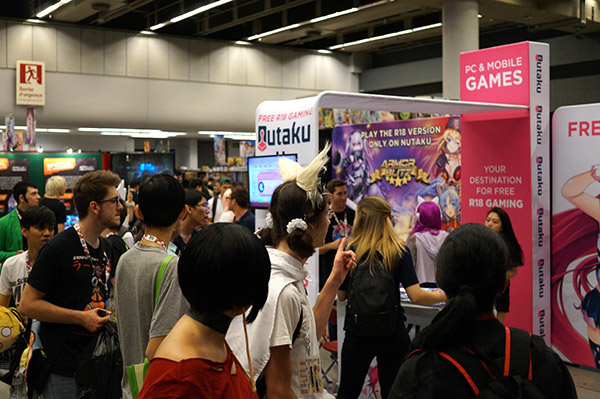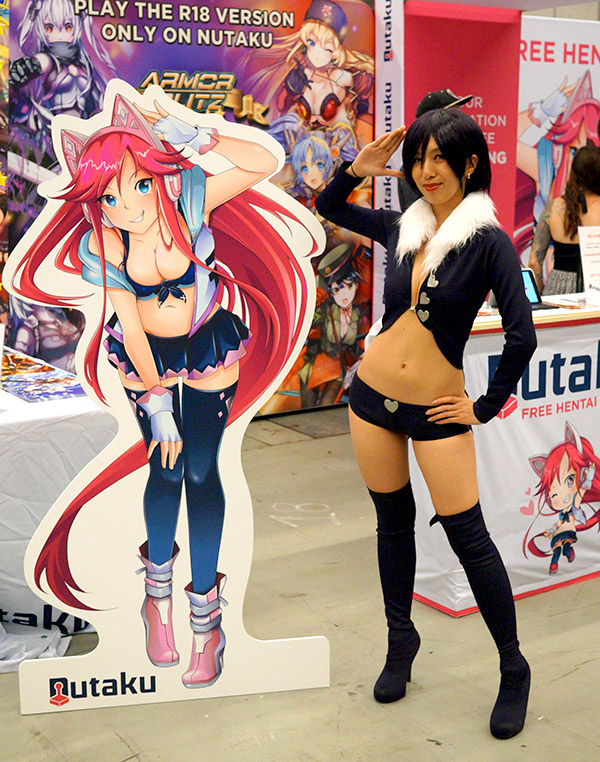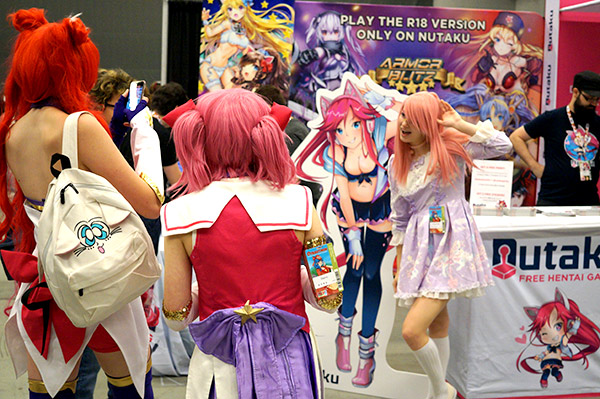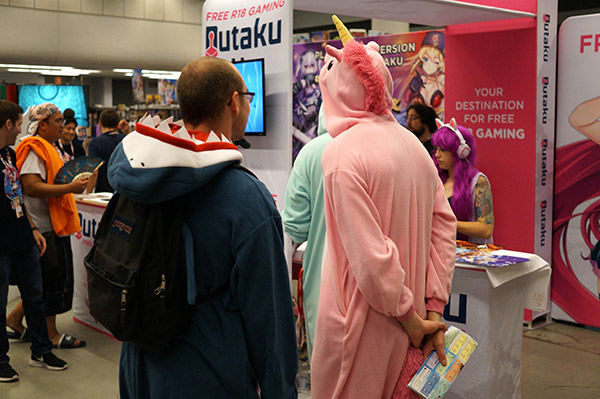 Nutaku Dance Krew
There are a lot of things co-workers don't know about each other- until you go to expos together. Yes, the NutaKrew did more than just hand out prints, stickers and spread the good word. All the Nutaku members showed off their impressive dance skills. It was so good that we decided to add it in our Otakuthon Recap video that you can find below.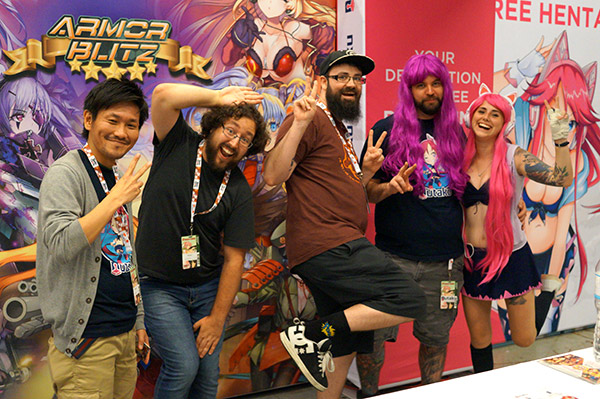 If you'd like to see more photos from our adventures at Otakuthon make sure to check out our Instagram.
Thanks for passing by! We can't wait for next year!
All the best,
The Nutaku Team