The Official Nutaku Mascot - Nutaku-Tan!
02/10/2016
Platform Updates
Hey there! Before Nutaku went live back in 2014 (time flies!) one of the things we were super excited about was creating our very own mascot! Finally in late 2016 we found some breathing room in our development cycle to bring our mascot to life!
Meet Nutaku-Tan! She loves video games and all things fantasy. Nutaku-Tan can talk about fantasy stories for hours and she even writes some fan fic! She likes anime and manga and she's not afraid to admit it! Nutaku-Tan thinks fun always comes first, cause why not? She's geeky… AND sassy. She's like a cute, geeky goddess.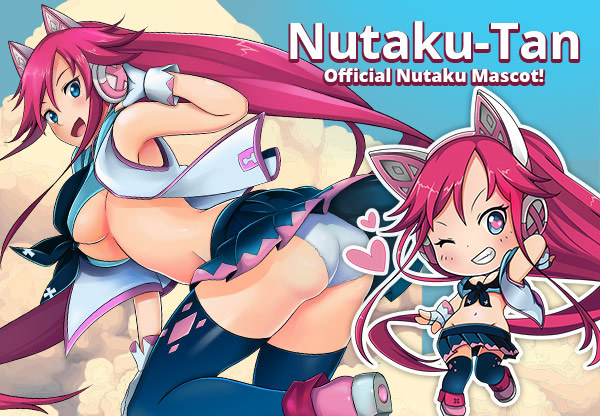 When she's not reading Ghost in the Shell, playing games on Nutaku.net, or sleeping until 1pm on Saturday, she enjoys playing board games and baking. She's no wallflower so her hobbies also include karaoke, cosplay, collecting figures, and posting unnecessary memes on a bunch of different forums. Nutaku-Tan also fancies herself a music buff. Her top picks are: Utada Hikaru, Baby Metal, MGMT, Aphex Twin, Nujabes and Tycho. You best believe when she hears "Dreams" by Fleetwood Mac that she's going to be up on a table singing her heart out.
When dining out, Nutaku-Tan cannot resist going to a place that serves dumplings – because they're clearly the best thing ever! Toss some peanut butter sauce on there and you're pretty much in heaven.
Things that bum her out are being bored, rules, pants, loneliness and reality TV. So make sure you have some Tokyo Bananas on hand to cheer her up! Or maybe go google some pictures of Shiba Inu's.... is there anything cuter? If she see's one in real life you can bet that she'll run right over to it and pet it for days! DAYS!
To learn more about our waifu-worthy Nutaku-Tan, head on over to her very own bio page!
Until next time,
The Nutaku Team