Stress Awareness Month - Nutaku Top Stress Relieving Games
Hey Nutakrew!
Hopefully you've been utilizing the lifestyle tips we've been throwing your way this April. No matter how many different activities we recommend, we all know the best stress relieving tip of all. Two words. NUTAKU GAMES! To finish off Stress Awareness Month, we wanted to share our top stress reducing Nutaku games with you. Keep reading to blow off some serious steam with our fav mood lifting titles! To finish off Stress Awareness Month, we wanted to share our top stress reducing Nutaku sex games with you.
Replace your stress ball with an Adventure Clicker game! The cute and appealing character art and bright colors in this game are sure to turn your frown upside down. Fret not, there are over 2,000 stages and hundreds of game play hours so you can always count on this game to get you out of a rut.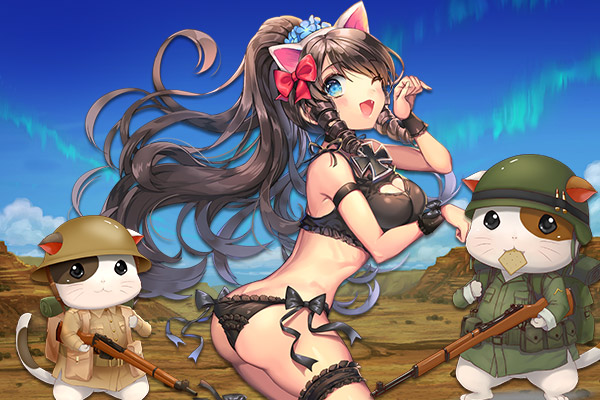 Although this game involves battling, you get to battle with the most adorable girls- and these cuties mean serious business! After all, spending time with beautiful girls can promote positive feelings and significantly reduce your anxiety. Each character you encounter is so carefully designed, each having their own unique backstory. Good luck not falling for these sexy girls! Also… have you SEEN the adorable soldier critters?! How can you have a bad day after playing with these cute little guys?! Take a look for yourself!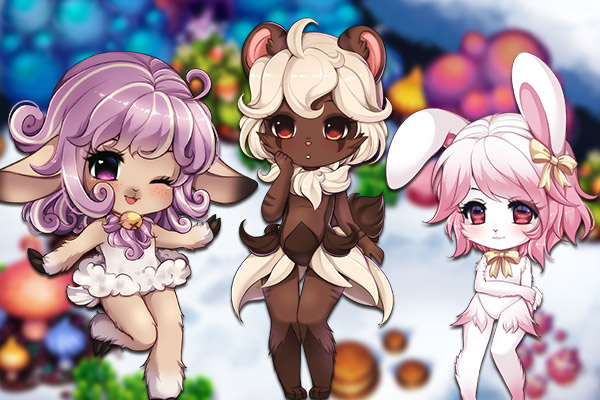 We're hitting you with yet another adorable clicker game to reduce your stress, but the most relaxing component of this game are the adorable chibi characters and beautiful fantasy world map. This game will have you enthralled in otherworldly experiences that will make you forget any slumps you may be in.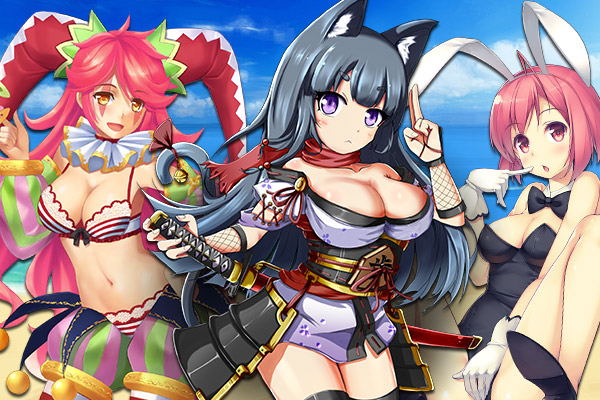 Forget about your worries by capturing the spirits of gorgeous girls! This title features the cutest little chibis that are also called "eromon" and they are to die for. Even the way they battle is too adorable. The maps on this fun game will take you on a field trip along relaxing islands and beaches that will make your day brighter. Sometimes you just need a change of setting!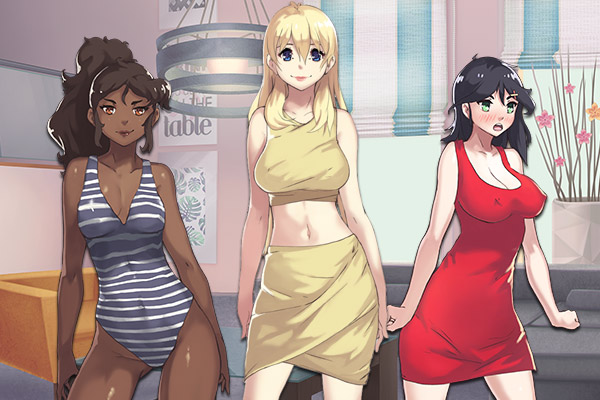 Remember those nostalgic moments of playing the 90s classic Tamagotchi? Well this game will take you down memory lane back to those times when you were a kid, and life was just way easier! Whether you're on the train commuting back from a long hard day at work or just need a little breather, these beautiful sensuous girls in Pocket Waifu are there for a good time, and to gear all their attention towards you. Make sure you take good care of them, for these girls will reward you in a way that will surely put you right at ease.
We recommend these games either because they have a great relaxing map setting, adorable characters, or they're just clicker games that you can physically release your stress with! Let's not forget the sexual release they also provide…hehe. Well that wraps up Stress Awareness Month! Feel free to share this guide with friends and hit us up about your favorite stress relieving games @nutakugames!