Nutaku Takes Over SummerCons!
Hey Nutakrew,
So far, this summer has been quite an exciting and eventful one, so we thought you might want the 411 on exactly what we've been up to. At the beginning of this summer, we gave you the rundown on our first ever popup event, Hentai Is Art, and it was only right for Nutaku to uphold the momentum by taking over the SummerCons!
Anime Expo 2018 (Los Angeles, USA)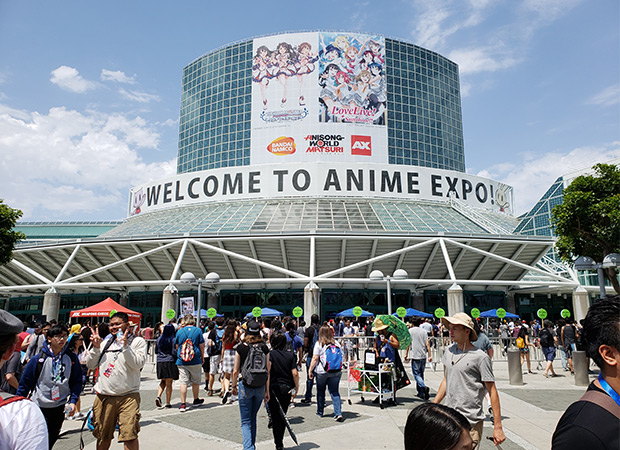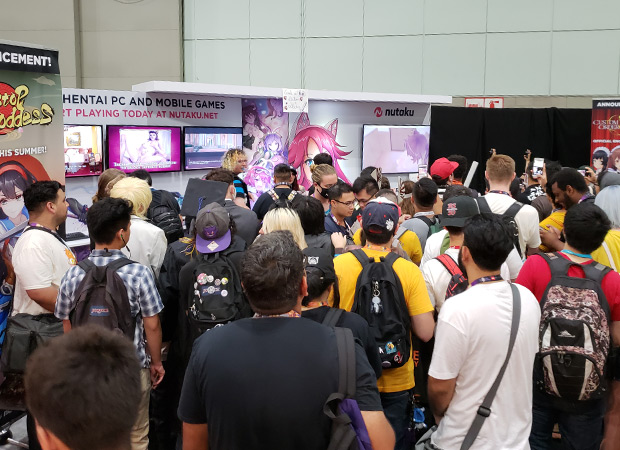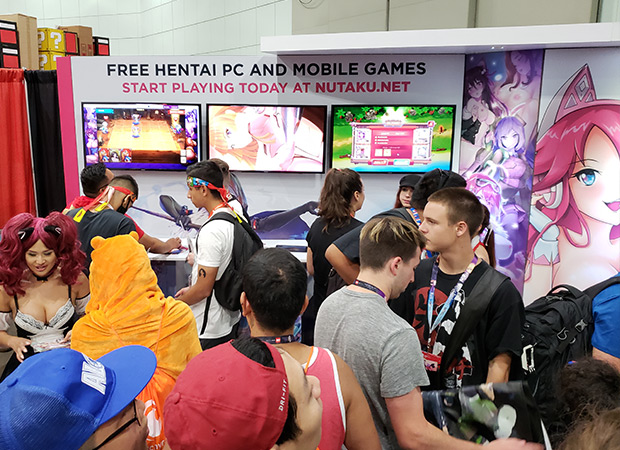 It was Nutaku's third year exhibiting at the largest anime convention in North America. Yes, we're speaking of none other than Anime Expo. For anyone that loves anime, Anime Expo is just pure blissful paradise. The exposition features incredible events ranging from panels, premieres, cosplay shows, vendor booths, and art displayed by talented artists from all over the globe. Over 110,000 passionate fans showed up to the convention and of course, Nutaku dominated the adult section.
Take a peak of how it all went down!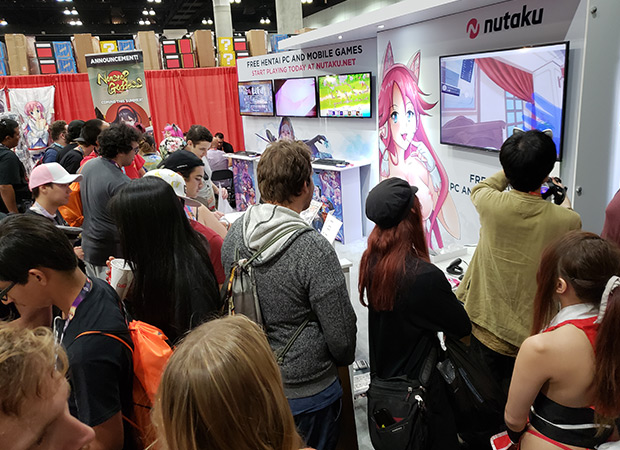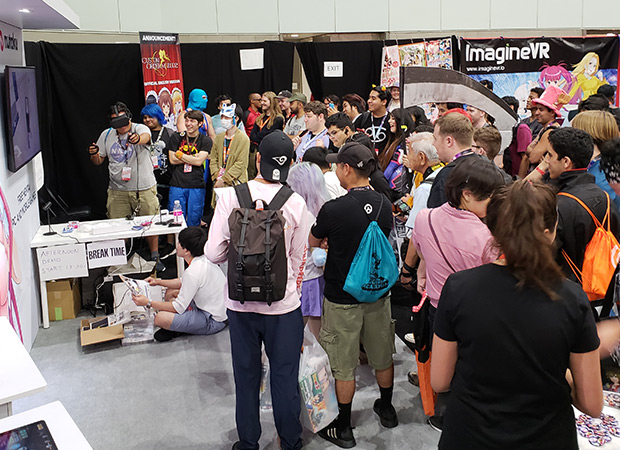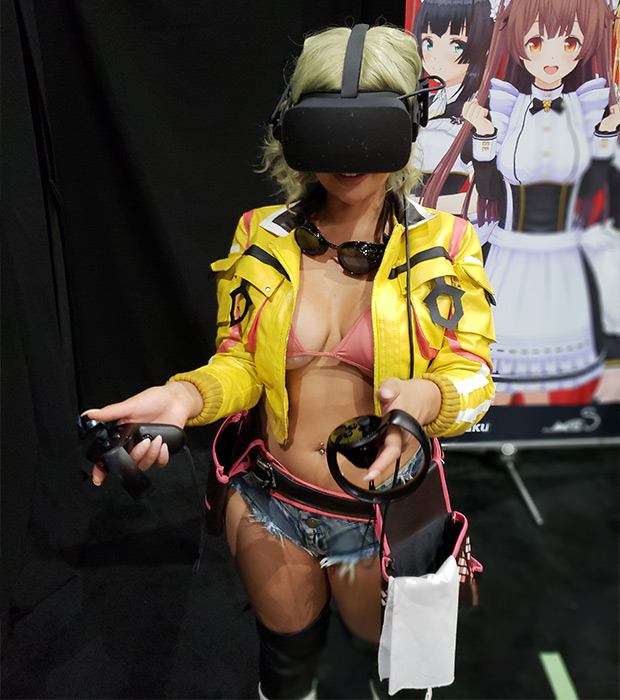 The VR demo of Custom Order Maid 3D 2 was displayed for people that came by Nutaku's booth to watch and play. Many exclusive reveals were also made at the event. One of them being the exciting announcement of Nutaku's expansion into eSports and the pre-release demo for Non Stop Goddess. The biggest reveal of all, however, was one that had been awaited by many, for a very long time. That's right. Nutaku Tan's highly anticipated nudes were revealed at this year's Anime Expo and jaws were dropping. If you didn't show up to the event this year, we bet you're surely having major FOMO right about now.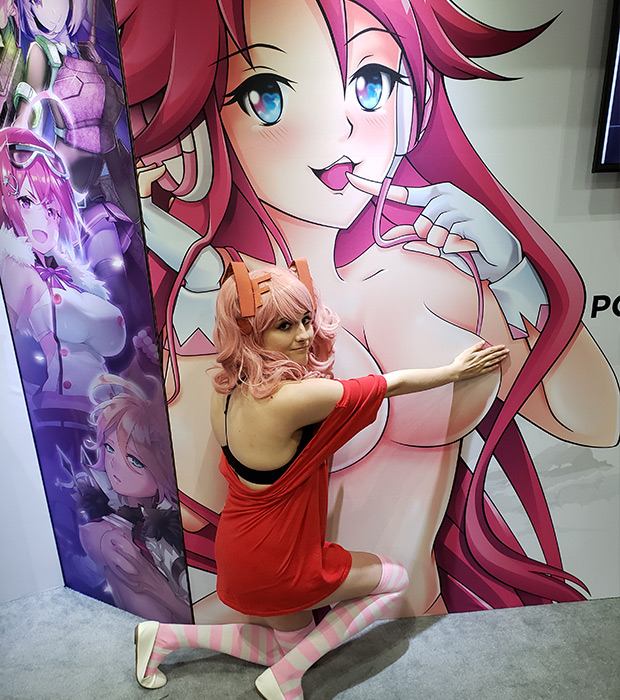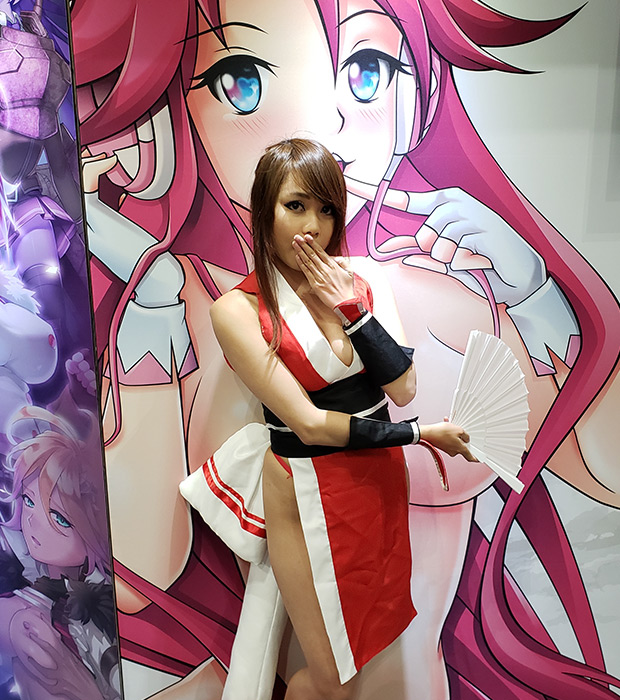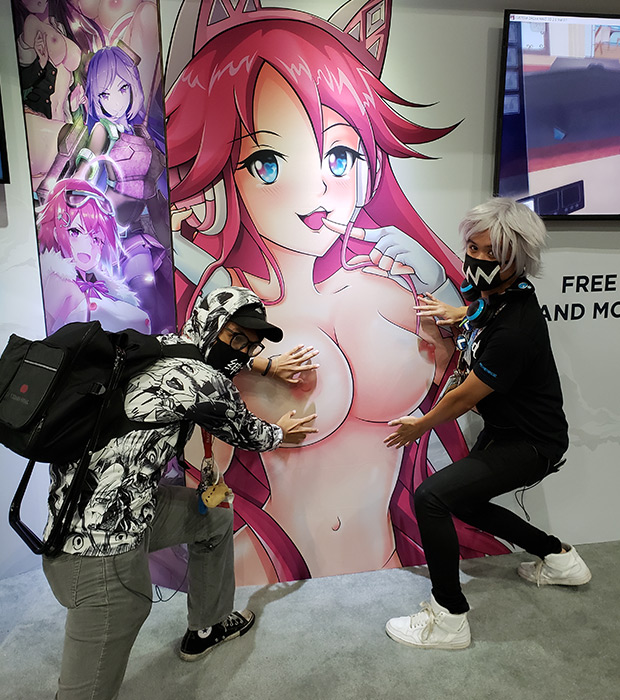 We also announced that the infamous battle game, Taimanin Asagi -Battle Arena-, will be coming to Nutaku! This is a game our players have been craving for a very, very long time. We're super happy to finally have the title coming to Nutaku. Keep your eyes peeled for its release later this year. It will be available as a free-to-play, PC browser game!
In Taimanin Asagi -Battle Arena-, players will enter a world of female anti-demon ninjas on a mission to hunt down and slay the evil fiends occupying this twisted world. This dark and gritty game will bring a new variety to our ever increasing library of free-to-play games.
It didn't stop there. We also had Erica Fett, Miss Ela Pasion, and Kawaii_girlxo cosplaying at our booths to greet our precious Nutaku fans. We wanted to make sure our fans got the full-package experience that they truly deserve!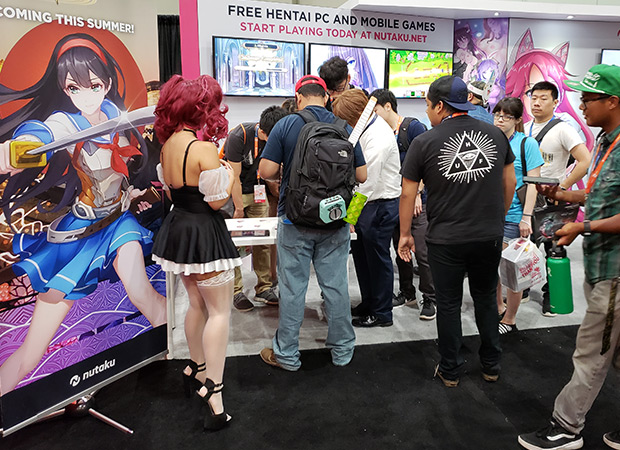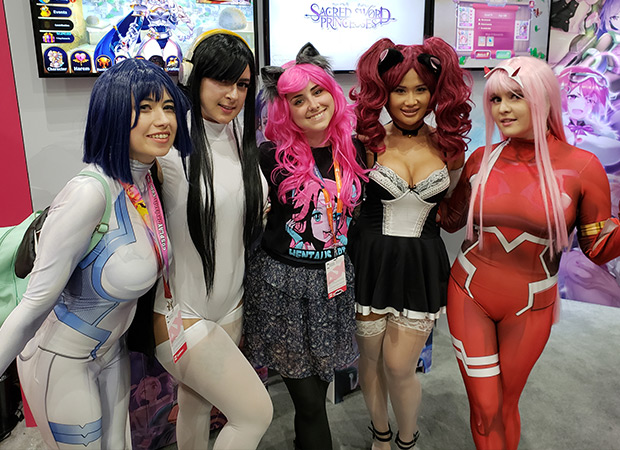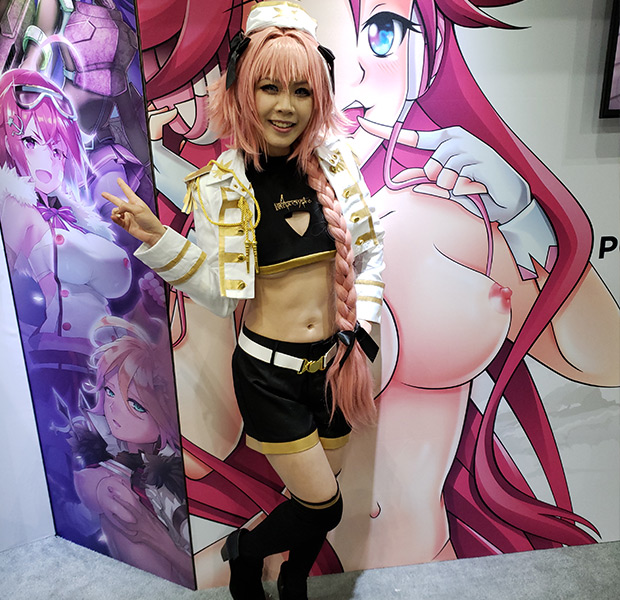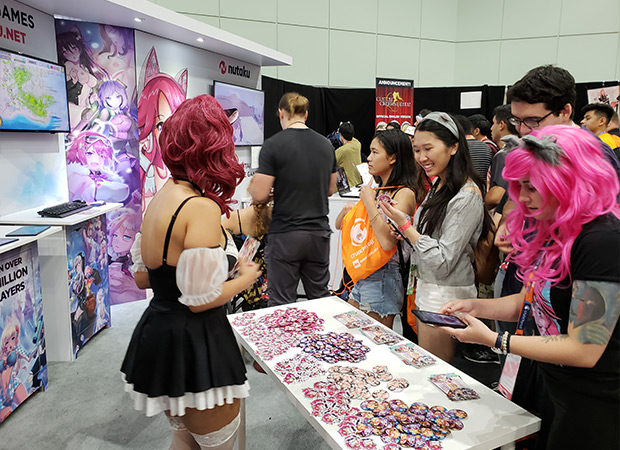 Anime Expo was everything that we dreamed of and more. Nutakrew squad really lived it up and we enjoyed every minute of precious time spent with our peeps.
Otakuthon 2018 (Montreal, Canada)
We also showed up to Montreal's Otakuthon, the largest bilingual convention celebrating Japanese pop culture in Canada! Nutaku not only showed up, but also sponsored Otakuthon's 18+ section and even held an afterhours "Nutaku Gaming Room". The pre-release of the game Rumblade was announced at the event as an exclusive scoop for attendees. Out of the 20,000 fans that attended the event, the 18 & over crowd made sure to come by Nutaku's booth to interact with our awesome crew and play some very lewd versions of the old famous beanbag toss game.
Check out our awesome recap video of the event
Winners won prizes like our famous boobie mousepads, sexy posters of a beachy Nutaku Tan, adorable chibi collectible stickers, and stylish pins to reminisce of the memorable occasion.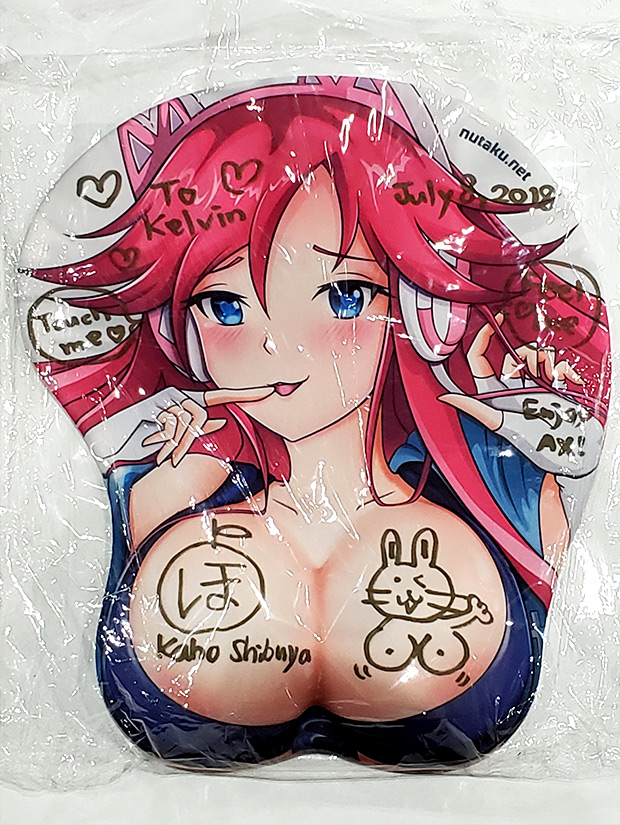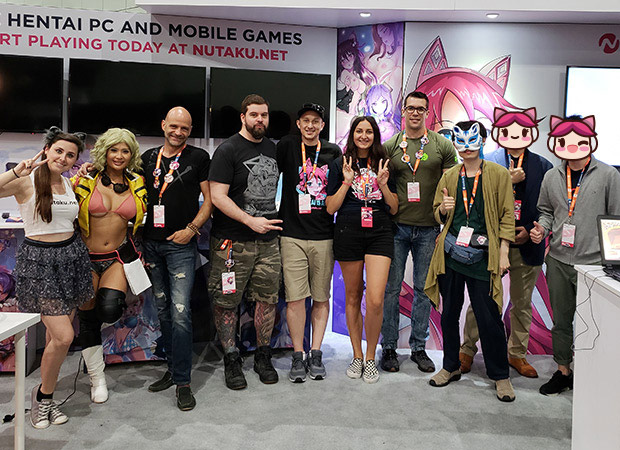 It is safe to say that Nutaku came in strong this summer to deliver a whirlwind of lewd anime and hentai fun that fans came to experience. We hope you had a blast, because we surely did. It's not over yet, you can still catch Nutaku at DevCon, the game developers' conference in Germany, this August! Till next time!
Have any cons in mind that you think Nutaku should attend? Let us know on our socials @NutakuGames