Nutaku Super Bowl Insights
Hey Nutakrew!
The Super Bowl is officially over, and we're really hoping our Patriots fans aren't crying too hard as they fap to their favorite games. Being one of the biggest sporting events of the year, we were keeping our eyes on our players to see what they were up to during the big day. What we found was pretty interesting, and despite the enormity of the Super Bowl, we're happy you all managed to find some time to pleasure yourselves amidst all the hustle and bustle.
Overall, we saw our traffic go up substantially on game day. This was surprising for us, since most sites experience a huge decrease during the Super Bowl. That's right, we know you all pre-gamed by tossing your own balls around for a bit, as we can see a spike in traffic right before kickoff, followed by a significant decrease. After the game, our players hit up Nutaku for some more action.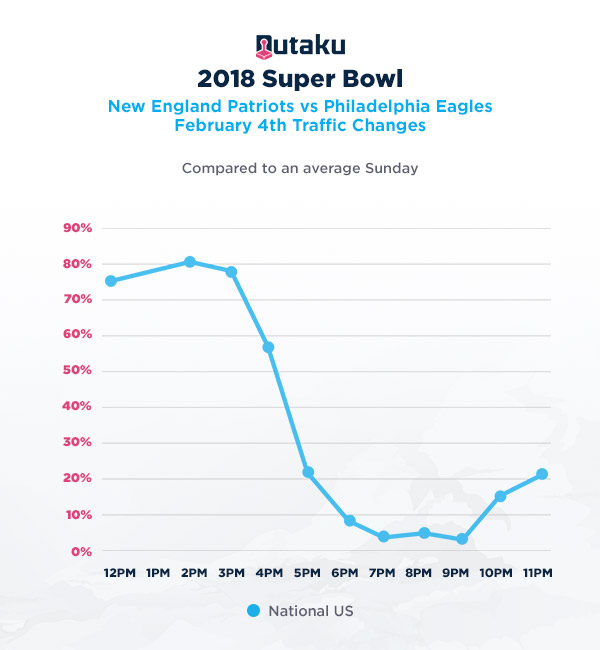 When we look at our traffic broken down by state, Alaska was the most excited to hit up Nutaku on Super Bowl day, as their traffic tripled. Priorities right?
Despite the buzz in Massachusetts and Pennsylvania as their teams faced up on the big day, our players still made some time for their favorite adult games. We can see traffic steadily increase in these states peeking at 5PM, with traffic dropping down around 6PM for the kickoff. We think Pennsylvania was pretty busy partying it up after the big win, as traffic plateaued after the game. Massachusetts however, turned towards their favorite 18+ gaming site for some consolation after losing to the Eagles on Sunday, as traffic went up by 60% compared to a normal Sunday following the defeat.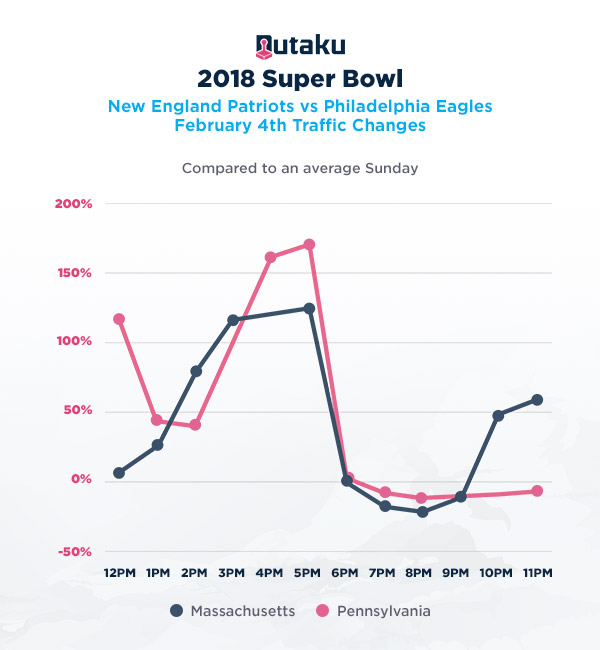 Give us a shout on social media and let us know what you were up to on game day, and stay tuned for more insights later this month!
Xoxo,
Whiskey