Nutaku Presents Multi-Player Sex Toy for National Masturbation Day
Hey Nutakrew,
We, here at Nutaku, wanted to wish our favorite lewd gamers, a very happy National Masturbation Day!
We love this day so much that it's inspired us to come up with a concept that would give players the chance to get off & online this year. That's right. Nutaku presents the Flick N' Jerk!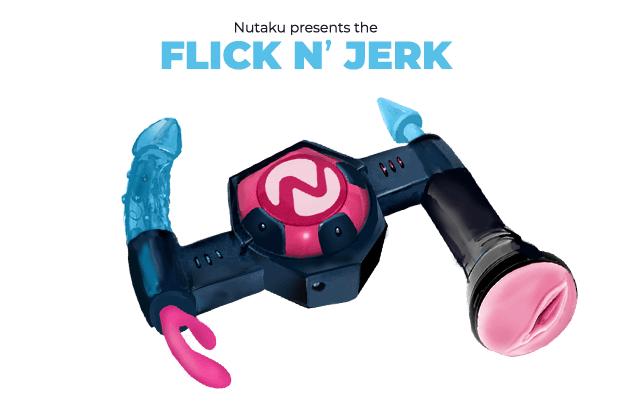 This bad boy consists of a stroker, a vibrator, a dildo, and even a butt plug. Players will get to engage with this toy through instructions that will be given to them respective to each feature of the toy. These instructions will give you tricks and combos that will have you experiencing ultimate pleasure.
Get ready to perform some sexy activities. Get ready to orgasm. This is a one-stop shop for your sexual pleasure. Oh, and the best part about it? You can either play on a lonely night or even during a rendez-vous with your partner(s). The more the merrier! This gender inclusive gadget is the key to spicing up any special party or exciting night in.
Since this product is not on sale yet, we hope you have just as much fun fapping n' flicking away on our site for now!
Here are some of our new releases to help you get off:
• Pocket Fantasy
• The Wilting Amaranth
• Pocket Waifu
Let us know on our socials @Nutakugames if you'd be tempted to get a Flick N' Jerk!