Nutaku.net Reaches 100 Million Monthly Visits!
Dear Nutakrew,
We've got some amazing record breaking news to share with our very own beloved community! You heard right. Nutaku.net's company growth has reached more than 100 million monthly web visits, more than doubling web traffic since hitting 50M in April 2018. Not only that, but this rapid growth has also landed Nutaku a spot on SimilarWeb's top 500 websites in the world. Keep reading for some fun and impressive facts!
Monthly Visits
Check out our growth stats compared to industry competitors. Not bad for a 3-year-old company...not bad at all!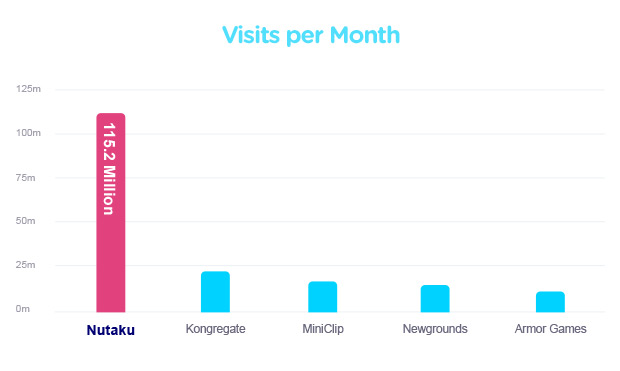 Ranking
We're proud to announce that Nutaku.net not only ranks within the top 500 websites worldwide, but also #213 in U.S websites, #34 in Adult websites, and #6 in Gaming websites. It's safe to say that we're taking over!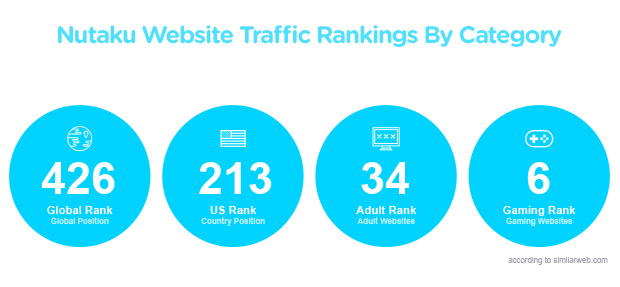 Registered Users
We'd like to shout out our cherished lewd gamers for being a part of our awesome ever-growing community. Can you believe there's over 20 million of you?! Give yourselves a BIG round of applause- or we can just celebrate by playing our fav Nutaku games & enjoying some steamy fun😇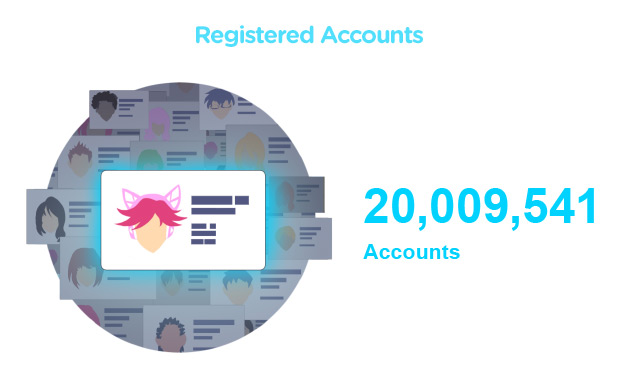 Girl Gamers
We're happy to confirm that our female demographic has also significantly grown. A good 21% of our marvelous players are female and we are confident that this figure will only rise higher from here with all that we've got in store for you.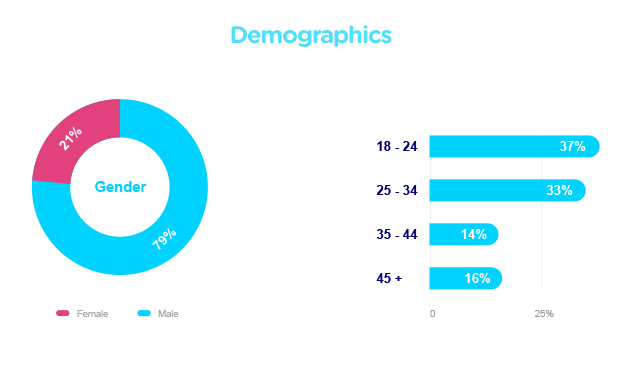 Check out some other fun stats about our players!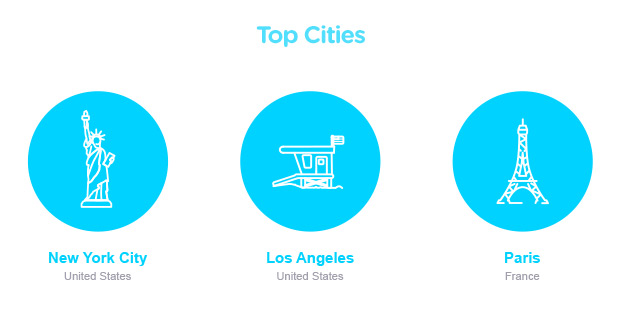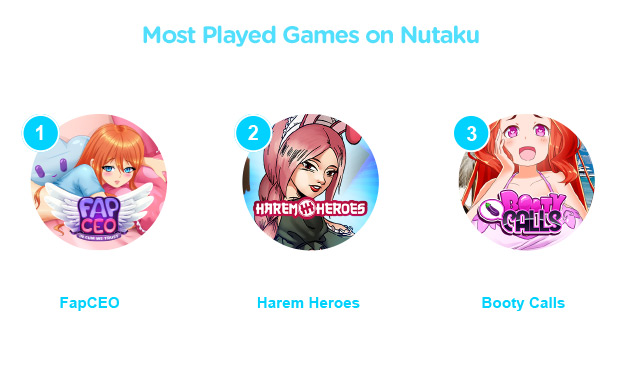 Notable Events
It's no secret that we've had quite the eventful and amazing year so far. Let's take a trip down memory lane, shall we?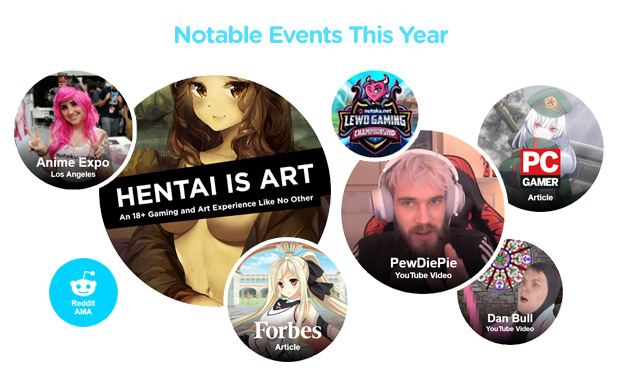 Nutaku has held many events such as our NYC Art Exhibit Popup called Hentai Is Art, along with all the SummerCons that we attended. Nutaku.net was featured on Forbes, PC Gamer, Mashable, Vice, and even Cosmopolitan! We collaborated with many of your favorite influencers like PewDiePie and Dan Bull, to name a few! Last but not least, Nutaku.net is set out to host the first ever adult eSports tournament! Stay tuned for the greatness that's about to cum😎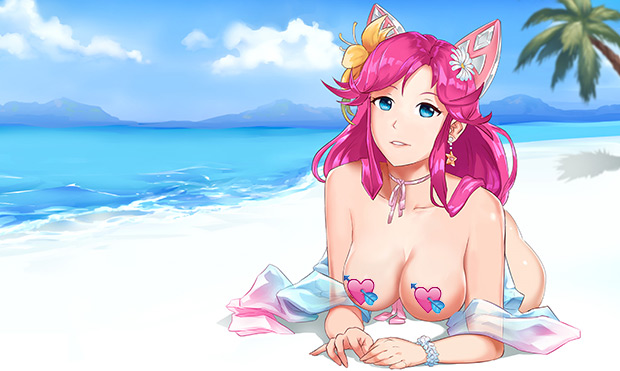 All this to say, that this special milestone means everything to us and we couldn't have done it without our loyal user base. Thanks for getting off to Nutaku titles, for spreading the word, and for being active members of the Nutakrew community. We're over the moon that you've been a part of this ride and can't wait to continue this magnificent journey with you as we all continue to grow. To show our gratitude, we're giving away free wall paper size Nutaku-Tan nudes! Quickly head on over to this page to collect your reward😘
Love,
Nutaku Team 🙌