Nutaku Launches LGBTQ+ Games Section!
Nutaku just has launched their LGBTQ+ Games section and it's about to revamp the Gay Gaming landscape! We've been working quite hard to make our platform more inclusive and this release is the first leading step towards our goal! That' right. We're celebrating diversity in the gaming community and are over the moon to announce that Nutaku's added an independent section hosting a wide range of exclusive adult games for the LGBTQ+ gaming community. It's time to get our Gayming on!!🌈

The new LGBTQ+ Games section includes 3 categories: Gay, Lesbian, and Transgender. Each category will have all the games that you've been specifically looking for. You can access this page by going on Nutaku's home page, navigating to the Games tab, and then down to LGTBQ+ Games.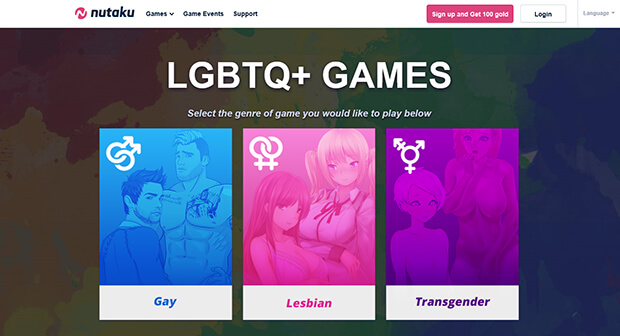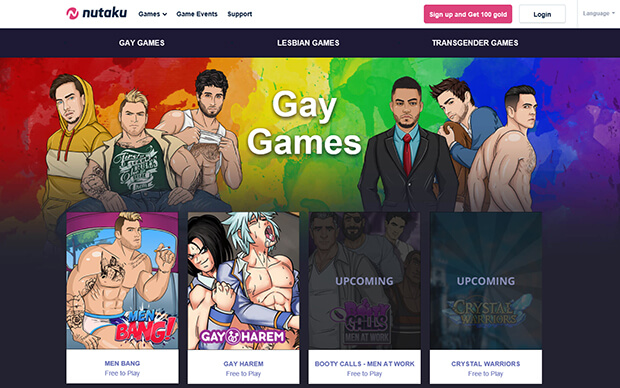 We're excited to present the debut of Nutaku's LGBTQ+ Games section with the launch of 2 new thrilling gay adult games, Men Bang & Gay Harem!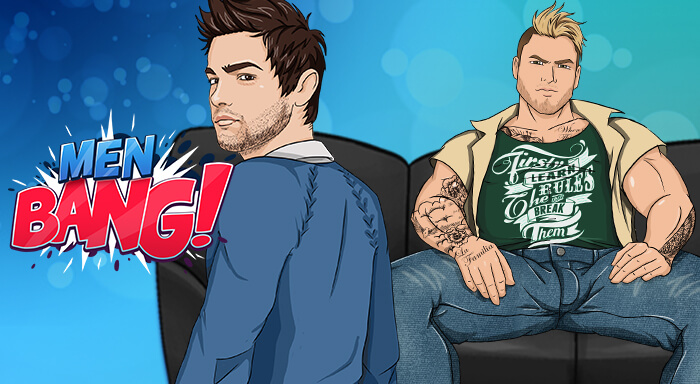 Men Bang is an undeniably hot free-to-play dating sim that has just launched in collaboration with the world's leading gay porn site, Men.com. This steamy title actually features 15 animated versions of real life talents like William Seed, Diego Sans, Ryan Bones, Johnny Rapid, Beaux Banks, and Paddy O'Brian. Take these gorgeous men out on dates and try your luck as you coordinate jobs to interact with them. You'll be able to fulfill your lewd fantasies and virtually interact with the animated versions of the talents that you're used to watching on the BIG SCREENS. Get ready for the wildest ride!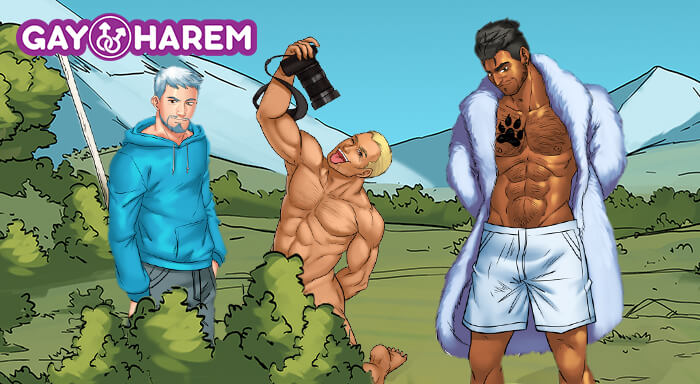 Gay Harem is the ultimate manga dream where you can meet endless fine men and climb the throne to greatness by creating the largest gay harem in town. Relish this sexy clicker's seductive bara art and battle other opponents in exciting sexual contests to come out on top 😉 This hilarious F2P adventure will keep you stimulated and begging for more… and there's plenty of hunks to go around!
In addition to the new games section, we've also launched our independent Twitter & Instagram account for our LGTBQ+ Games: @NutakuGaymes! Spread the word and don't forget to follow us to enjoy all the big things we've got coming 😊