Nutaku Communiqué #20

Hello and welcome to the Nutaku News Roundup! October is shaping up to be an extraordinarily busy month for us here at the portal, promising a rapid expansion in our roster of both online and downloadable games. Without further ado, here's some of the more interesting stories coming from our project in the next few weeks.
What We've Got Our Eye On: Love, Money, Rock & Roll
The studio that brought you Everlasting Summer is back to the drawing board with an ambitious new game set in 1980s-era Japan. "Love, Money, Rock 'n' Roll" will be an homage to a decade of rebellion and change, featuring a Soviet teenager navigating political and romantic intrigue as he comes to terms with living in Japanese society. Coincidentally, they've just launched a Kickstarter campaign to see the game through to completion.
Why's that interesting to Nutaku? Aside from the fact that Soviet Games was the first western studio to offer their game on our site (gruellingly converting the entire thing to HTML5 in the process), we've already committed to supporting the 18+ version of the game, which will be offered exclusively through our downloadable store. So if you enjoyed Everlasting Summer and want to show your support for their next project, head on over to their Kickstarter page and show them so love.
October Downloadable Game Exclusives:
At least four new games will be arriving as exclusive releases on Nutaku this month, with the uncensored versions of the games appearing 2-3 weeks prior to the mainstream Steam releases. As always, these titles will be offered DRM-free and do not require any patches to access the erotic content.
Sakura Nova: Winged Cloud's latest entry into the Sakura series is a marked departure from much of their earlier work, combining fantasy and sci-fi themes in a romping adventure story. Nova features a trio of kick-ass Lady Knights squaring off against dragons, monsters, and generally unpleasant individuals while exploring their own lusty desires. If you're interested in picking up one of the most over-the-top sexy entries in the Sakura series yet, look for Sakura Nova on the Nutaku Store October 5th.
Sweet Volley High: A transfer student discovers yuri love when she joins a highschool volleyball team made up of bi-curious teens. Not only is Sweet Volley High's premise deeply appealing, it's also one of the cutest western VNs we've ever played. For a game that will have you wishing you were 18 again, find it on the downloadable store October 7th.
Ne No Kami: A massive Japanese VN brought to you by Sekai Project. This is the full, uncensored, voice acted and unmosaic'd version of one of the most thematic games we've ever sold, blurring the lines of reality, magic, demons, fantasy, and love. If you're looking for a dark journey into the supernatural side of Japan, pick it up from the Nutaku store on October 11th.
Negligee: You're the manager of a high-end lingerie shop and it's time to make a profit! Find the right girl (or girls) to aid you in running your business, then use your considerable talents in lingerie appraisal to satisfy your customers many needs. Featuring multiple endings, animated adult scenes, and high quality CGs, Dharker Studios will be releasing Negligee on October 14th.
Online Game Updates:
Brave Girl Raven: Arriving this month on Nutaku.net, Brave Girl Raven is a fantastic and beautifully animated adventure game in the style of Dragon Providence, with enough gameplay and features that it deserves its own blog post. Look for further information on this title as we approach its release date - but in the meantime, here's some excellent footage from the Japanese version.
Aigis: The Japanese team behind Aigis: Millennium War have reaffirmed their commitment to keeping one of our longest-running, most popular games filled with fun new content! Hurray!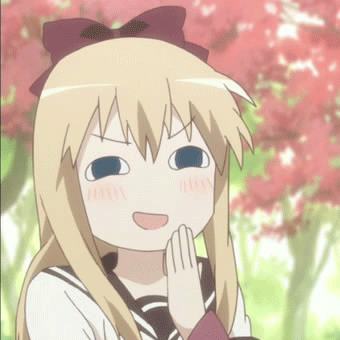 In previous posts we've written a bit about Nutaku's future hopes for Aigis, and we will continue to work with the original developers to deliver on those concepts.
All the best,
The Nutaku Team