Nutaku's 2nd Anniversary Celebration is On!
01/13/2017
Platform Update
Hello Nutaku fans!
This week we're celebrating Nutaku's 2nd anniversary with some amazing deals and social media events, delivering bonus gold, character bundles, and special prizes to our users! Since there's no better way to ring in a Nutaku birthday than by offering our fans cheaper games and free currency, this year's celebrations will be running all the way until the 16th of January.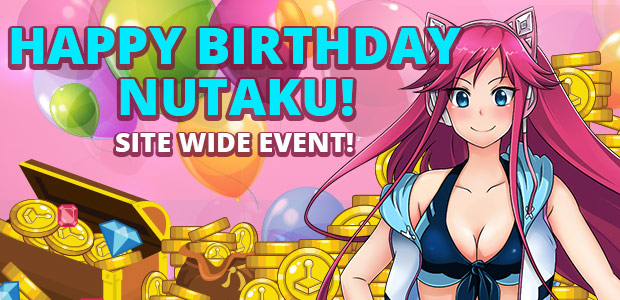 Here's what's happening around the site and how you can participate:
Bonus gold sale: select packages of Nutaku gold now come with 5%, 7%, 10%, or 15% bonus currency! As soon as you purchase one of the anniversary packs, the bonus gold will be automatically added to your account.
Browser game bundles: Ten of our most popular browser games are offering special bundles for gacha rolls or character packages, meaning that extra bonus gold will go even further in-game when you spend it. Check this page to see if your game is participating!
Downloadable games are massively discounted! 41 titles are offering sales from 15 to 75% off, including some of the most popular H-games on the site
Social Media Contest: Followers of our Facebook and Twitter pages will have the chance to win 10,000 bonus gold on January 16th! Just follow Nutaku on either Twitter or Facebook and then view the entry details - it's completely free.
The site is rolling out a new mascot: Nutaku-tan has arrived to give our portal a little more kawaii anime cuteness! Designed by the awesome team over at Collateral Damage Studios, Nutaku-tan is a character that began several months ago as some awesome concept art and quickly evolved into a fully-fleshed out character. Expect to see "a great deal of her" in the future!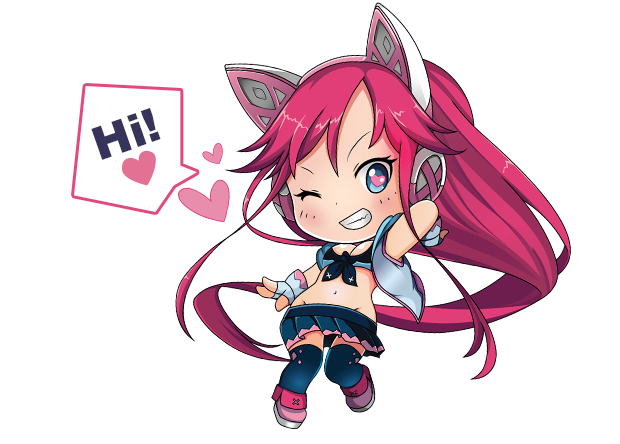 On a more serious note, it's been two long years of uninterrupted growth for us here at Nutaku, transforming our site from a one-game Lord of Valkyrie host to a major game portal offering over 100 different titles. We want to thank you for exploring the rapidly growing world of adult gaming with us, and to let you know that we'll continue working hard to earn the trust and loyalty of the 24 million of you who visit the site every month.
All the best,
The Nutaku Team