Fake Lay: NEW hardcore dating sim launching this October
09/29/2017
Game Announcement

Hi everyone! We want to know who's into those classic "Fake Taxi Adventures", where a cab driver picks up an unassuming girl and seduces her in the backseat? Our friends at PornHub show us these on a regular basis, and of course we can't help but fantasize about an animated version. If you're like us you're going to be interested in the latest kinky clicker/dating sim, "Fake Lay".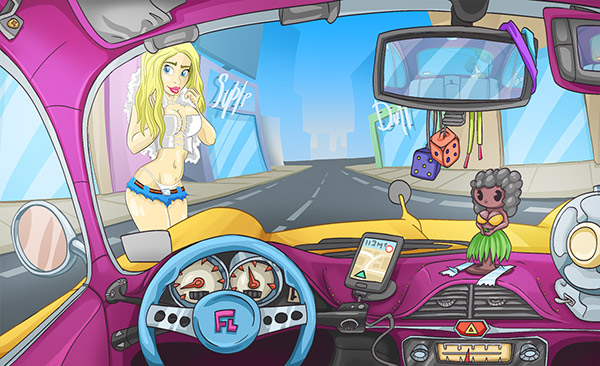 The game allows you to disguise yourself as a cab driver, casting agent, film director, masseur or any other job you can get to meet girls and get laid. You can start by getting girls in the back of your cab and work to seduce them until they take their clothes off. Film the girls and get money to work your way up. Great for those of you who love animated spins on classic porn videos like "Fake Taxi Adventures".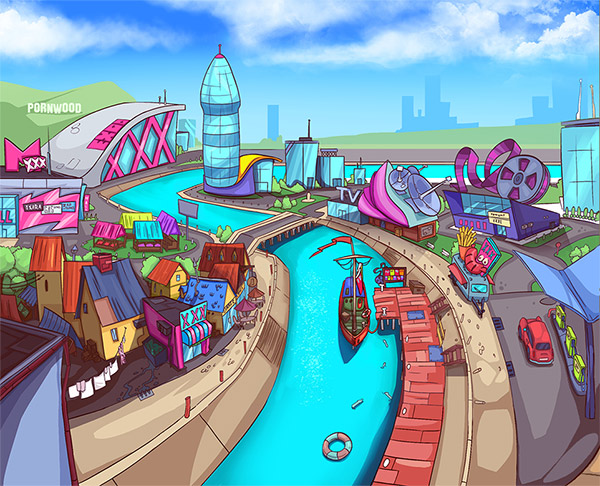 Here's a map of Fake Lay's Pornwood, where you can drive around to meet girls. New business ventures such as the Bar, Cargo Ship, and Porn Cinema await as you advance through the levels.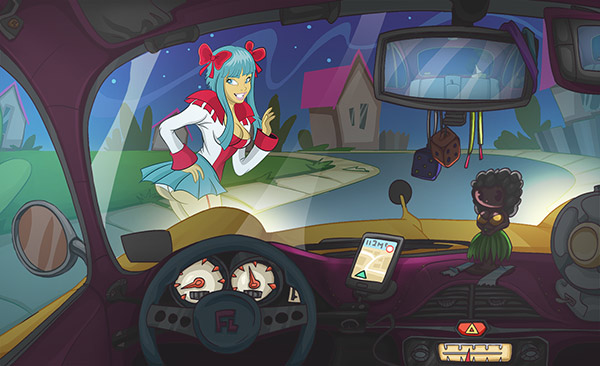 Who is this cute blue haired girl? Since the language you choose impacts the level of horniness, you have to watch what you say around these girls. Fake Lay has an added feature reminiscent of Fruit Ninja that requires you to slash bad words before they reach the girls, ensuring that they only see your sweet side. Click through to gain their affection by touching them, taking them on dates, sweet talking them, and giving them gifts to keep them wet so you can unlock new girls to seduce.
Gameplay offers hardcore sex, cartoon graphics, and a myriad of girls to pick up. Each girl has her own personality, some are shy and will need some extra encouragement, while others can't wait to jump in your car. "Fake Lay" launches this October as a free-to-play browser game, with a mobile version soon-to-follow. Do you have what it takes to get these lovely ladies to pleasure you in front of the camera? Pre-register today to get some awesome free rewards and start off your game with a bang when it launches. What are you waiting for?

Good Luck,
The Nutaku Team