Kamihime Project Pre-Registration Ending Soon - Don't Miss Out!
02/03/2017
Game Announcement
Listen up, Nutaku fans! February is FINALLY here and with that comes one of the most anticipated games of the year: DMM's visually-stunning turn RPG game Kamihime Project! Available for the first time in English, Kamihime Project will be released on both browser and mobile platforms. This epic adventure game has already garnered a lot of attention and thanks to the overwhelming pre-registration activity, which ends February 7th, 23:59 (PST), a bigger reward was made available to participants.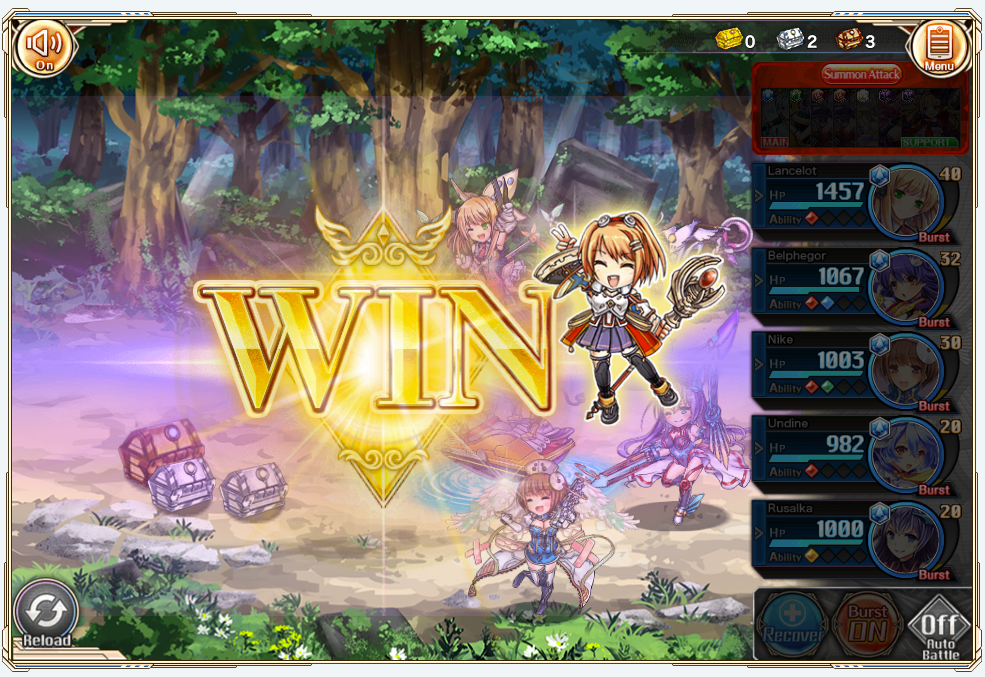 Kamihime Project pre-registration allows you to [Draw!] up to 5 times daily with a chance to win Nutaku Gold and play the character you drew when the game launches. While you're there, you can browse character info: name and background as well as a sample of each character's voice!
What makes this game special, other than the engaging animation and stunning artwork, is that each of the characters has a unique action and voice when they battle. What's more, when they do their Burst Attack (the special skill), a stylish movie will appear.
Long ago, a world of everlasting prosperity and magic flourished. Without warning, Ragnarok occurred. Civilizations were destroyed and the world was suddenly torn apart. Thousands of years later, the memory of that once magical realm has faded from the minds of those who still inhabit the world. While searching the ruins one day, you and your childhood friend Alyssa stumble upon a relic known as the Device. Guided by the voice of the Device, you summon the soul of Lancelot and set off on a journey to unravel the truth behind the forgotten mysteries of the world. To prevent Ragnarok from occurring again, you must travel the globe collecting legendary beings known as Kamihime to prepare for the battle to come. Kamihime are beings that possess the powers of gods or devils - they themselves may even be gods or devils. Each Kamihime wields strong magical abilities and incredible skills. Most importantly, their cooperation is essential if a second Ragnarok is to be averted. Their stories and personalities may differ, but they are all dedicated to the same task.
For all the latest info, you can follow the Kamihime Project team onTwitter @Kamihime_Nutaku where they will be providing updates about the game's upcoming events and features.
Best of luck!
The Nutaku Team