Nutaku Wishes You A Happy Hentai Holidays!
Ho-ho-ho, the holidays have begun and Santa will very soon find out if you've been naughty or nice. Let's face it, if you've clicked on this blog, we already know which list you've made😉 It's all fun and games 'til Santa leaves you with nothing but a lump of coal! It's too late to be good, but fret not! We know how to still make the BEST of the holidays- spending it with your gorgeous waifus, of course! Take a stroll through Winter Wonderland with some of our most cherished sweethearts who are very eager to be in the most festive of spirits😉 Heat up your holidays with the hottest hentai babes and don't forget to check out our Hentai Holiday Extravaganza event for limited time holiday deals!😍🍬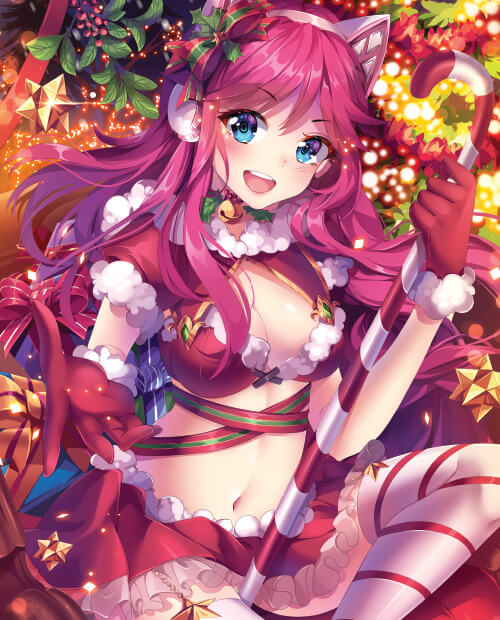 The hottest waifu of all, Nutaku Tan, wants to wish you a warm & exciting holiday season and hopes you enjoy all of what Nutaku.net has to offer during this time!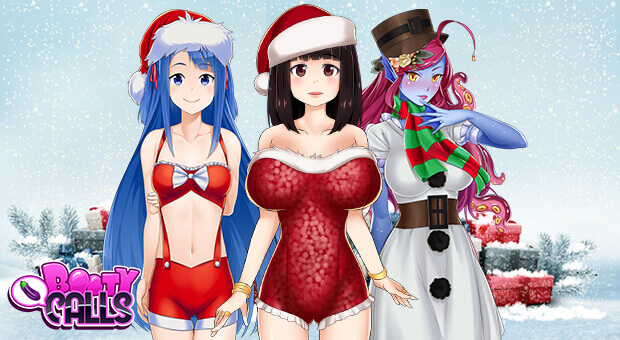 It may be cold outside, but boy are the seductive ladies from Booty Calls heating things up with their sexy holiday themed lingerie! It'll be a puzzle to get these girls out of their clothes- no really. You've actually got to solve some exciting puzzles to score big😉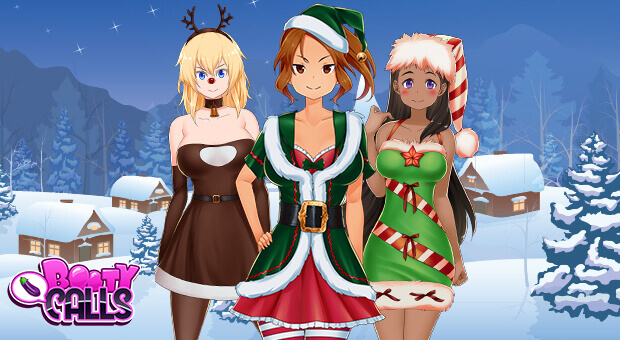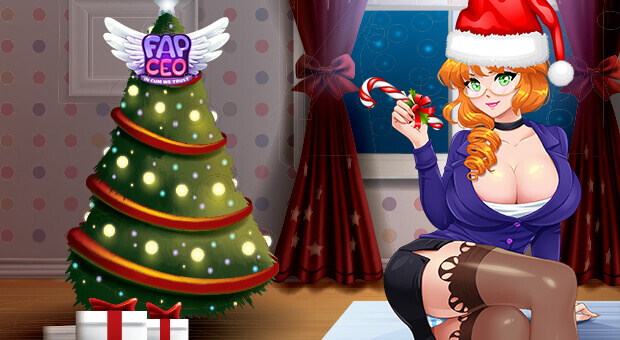 These sexy babes from Fap CEO are hotter than roasting marshmallows by the fire on Christmas Eve! Put on your managerial hat and lead your excited workforce to victory! This is a real naughty clicker game that'll warm you right up🔥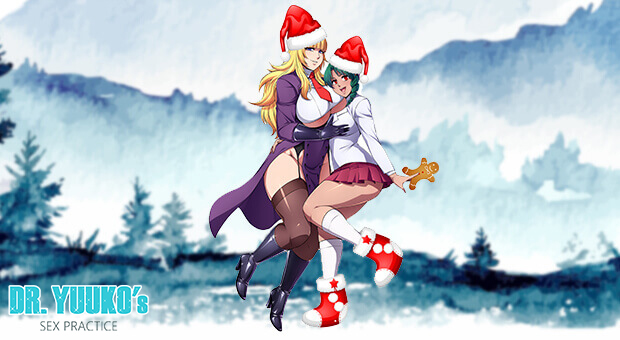 Experience your wildest fantasies with scandalous scenes that go down behind the curtains at Dr.Yuuko's Sex Practice. Play the role of an intern, in this visual novel, that gets to savor exclusive perks of working closely with the best plastic surgeon in the world!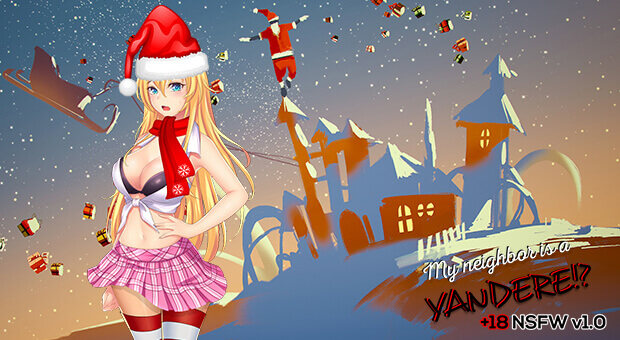 They say the real reason why Santa's so jolly is because he knows where all the bad girls live. Watch out for Nanase from My Neighbor Is a Yandere 1 & the sequel, because there's no telling how far she's willing to go… in a good and very bad way…😃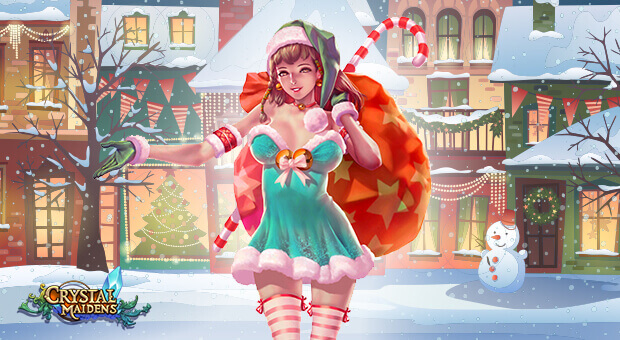 If you've been playing games on Nutaku this past year, you've made the naughty list and hopefully will be getting a visit from the Crystal Maidens babes themselves.Don't forget to leave out some milk & cookies at night and they might just consider dropping off more than only coal for your stocking stuffing😉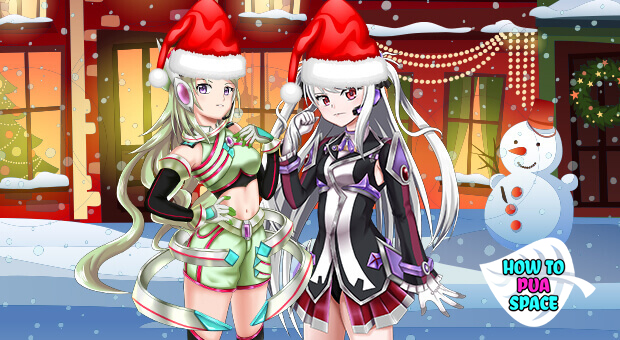 Spend your free time with 2D ladies from How To PUA (Space), a really fun downloadable, puzzle dating sim! These hotties are from outer space and dating them is an otherworldly type of experience that you won't be able to get enough of!👽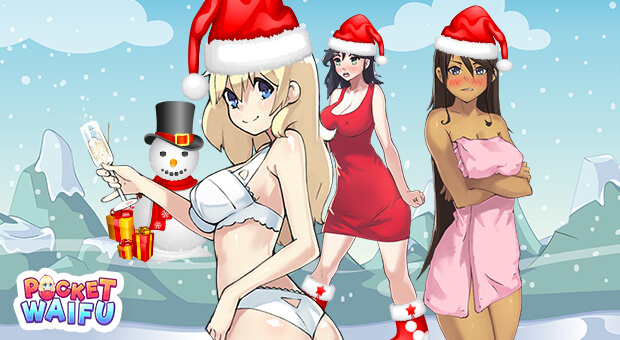 Meet each one of the foxy babes from Pocket Waifu under the mistletoe as you spark up extremely intimate moments. You will not be disappointed or lonely during the holidays💖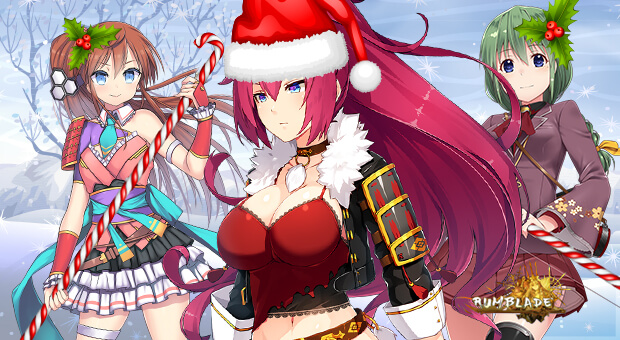 Spread the holiday cheer with the flirtatious maidens of Rumblade as you fight off evil because we're only accepting good vibes! With over 100 levels & endless hours of gameplay, you'll definitely be busy during your time off⚔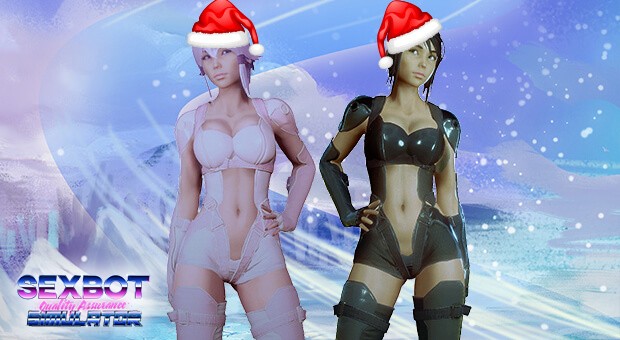 Spend Christmas afar from human interaction and get down and dirty with artificial beauties in the VR game, Sexbot QA! The best part? They added their new LGBTQ+ update!
We wish you a Happy Hentai Holiday season and happy gaming! Let us know what your fav Nutaku games are to play during the holiday seasons on our socials, @NutakuGames!