🎮Nutaku Celebrates 4th Birthday: Launches First Ever Boob Gaming Console!🎮
It's Nutaku's 4th Birthday and we couldn't be more elated to announce that we're expanding into adult gaming products with our limited edition boob-shaped gaming console!

That's right. This launch marks Nutaku as the first gaming platform to announce its expansion into product development specifically for adult gamers. Now players can easily plug into any monitor or TV and access their fab hentai 18+ titles!
Housed within a flesh-like, silicone cover, the Windows-based console comes pre-loaded with the Nutaku Desktop application. Gamers will be allowed access to over 200 free-to-play and premium adult game titles.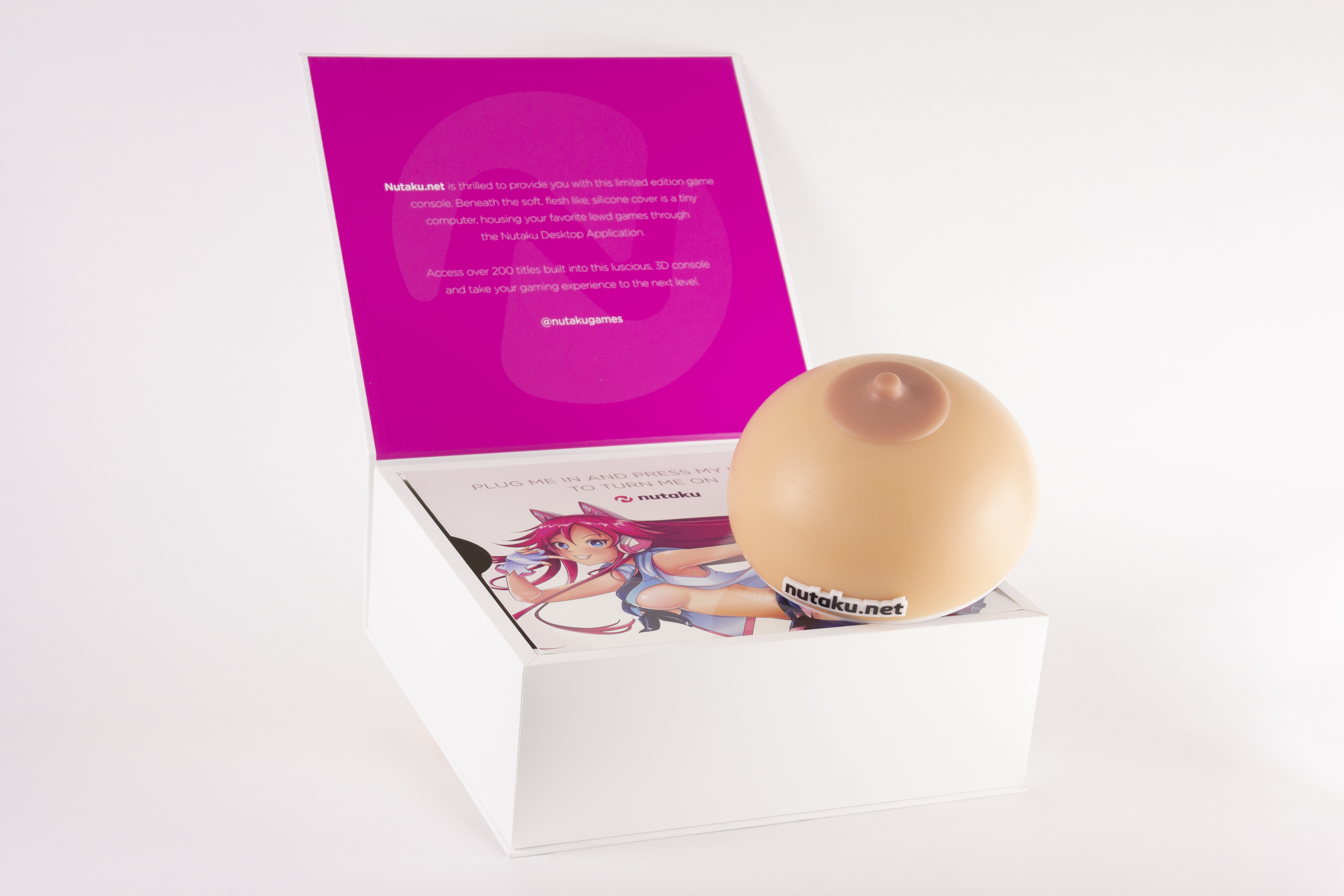 This limited edition console is Nutaku's first collectible item, exhibiting an extremely unique shape, texture, and color! By the looks of it, this is the anime-t*ddy shaped console that gamers absolutely NEED in their lives! The sleek design makes for a no brainer perfect addition to any gamers' console collection. Covered by outlets like Mashable & The Sun, the Nutaku Console is stealing the spotlight when it comes to conversation surrounding gaming.
Check out the making of the sexy console here!
Specifications:
⚬ Silicone covered shell with a flesh like feel
⚬ Nipple shaped power button
⚬ HDMI port
⚬ 2 x USB ports
⚬ Audio jack
⚬ External power supply
⚬ Wireless internet connection
⚬ Pre-installed library of free-to-play and premium adult titles
Available at our merch store for $169 while limited quantities last!