Lookout for a brand new Nutaku exclusive this summer: Dimlight City!
04/07/2016
Game Announcement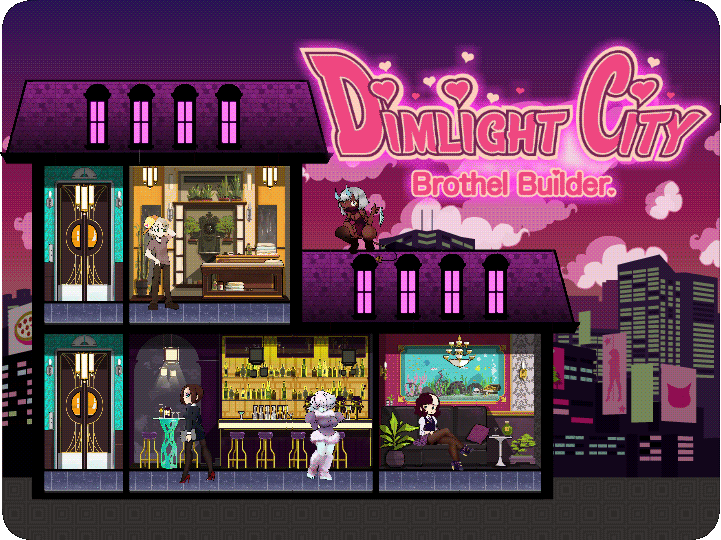 Initially seen on crowdfunding site Kimochi Red Light, Dimlight City is an anime styled Brothel Builder which will be Tiny Hat Studio's first adult game. Players have to manage their very own brothel as they battle through corporate warfare and try to save the city from evil robot hookers. As managers, players must scout the sexiest gals and train them to ensure continuous customer satisfaction. As the brothel gains popularity, managers will do anything to ensure VIP clientele keep coming back by sending out girls to spy, seduce and engage in sabotage!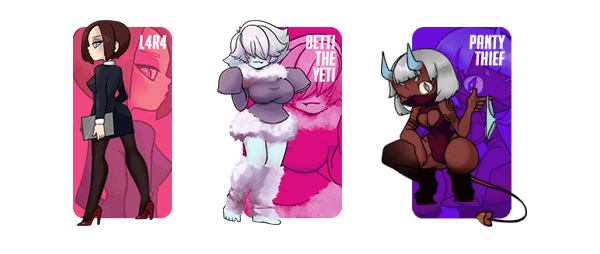 Optimize your den of sin, in this free-to-play game, by building inviting mansions, luxurious skyscrapers or artistic pyramids. Rise through the rankings to unlock over 20 rooms and use the drag and drop building system for endless possibilities. Make your brothel stand out by including a gorgeous garden, a seductive library or even a steamy bath.
Throughout the game, earn Stolen Panties for different sized Savor Crates. Savor Crates hold randomized in-game customization options like room skins or unique girls. Players also get to know witty NPCs as the game offers a continuous stream of story updates and learn about this modern world through subtle hints and entertaining dialogue.
Keep an eye out for Dimlight City on Nutaku.net this summer. It's an adult game like no other!
For the most up-to-date news, make sure you check out their development blog and follow them on Twitter.
All the best,
The Nutaku Team