Army Gals: Survival of the Naughty

Nutaku.net is happy to announce the one week exclusive release of the adult visual novel, Army Gals, by the Indie Game Developers, Dharker Studios. Previously known for visual novels Negligee and Highschool Romance, Dharker Studios has developed another slice of life inspired story with several unexpected twists. Unlike the friendly summer camp from your childhood memories, Army Gals takes place at a camp for delinquents, isolated in the middle of nowhere. Help the protagonist and his three young attractive companions survive the nightmares of the wilderness after unfortunate events occur!
The protagonist is sent to a camp for delinquents which is part of the Aggressive Rehabilitation Missionary Youth Program. He was framed for a crime he didn't commit and is paying the consequences for trusting his friends to pull off a prank. As he nervously waits to get picked up from the train station, he reminds himself of the unfair situation as he will be secluded from civilization with no cell phone and nothing to do. Upon arrival at the camp, however, he is pleasantly surprised that he's surrounded by three stunning young women named Raen, Andrea and Edda.
Raen visibly stands out with her blue hair and permanent smile whereas Andrea comes off as shy and socially awkward. It is Edda that is the most distant and intimidating as she limits her interactions and seems perfectly at ease with the nature that surrounds them. Although the girls have very unique characters, they share mixed up pasts that has led them to the camp. It is only after sharing their stories that the group notices the camp leader did not return from getting supplies from the city. They quickly realize that they are left alone in the wilderness and must rely on each other to survive.
As the delinquents try to stay alive, gamers must help the protagonist better navigate through the forests and explore his relationship with his new female friends. It is only when circumstances get worse that the young campers get to know each other personally and sexually. Players will be entertained for hours as they can choose between multiple routes and witness several endings. But do all endings end with survival? Was the whole situation a setup? Is one of the girls keeping secrets from the others?
Get all your answers by downloading your copy of Army Gals here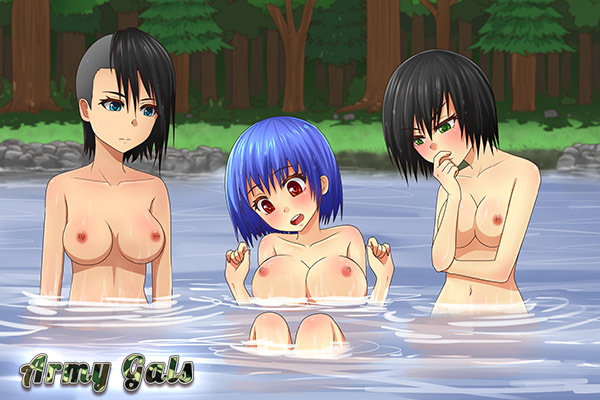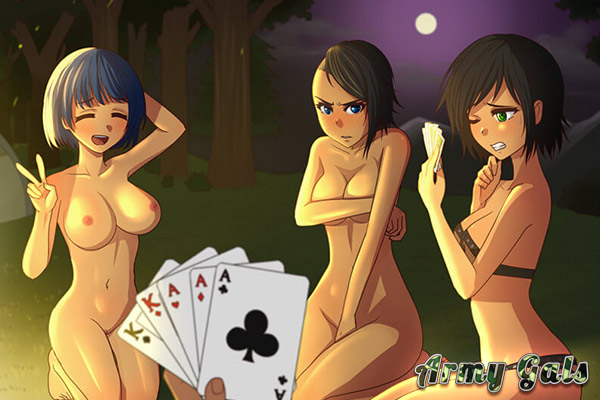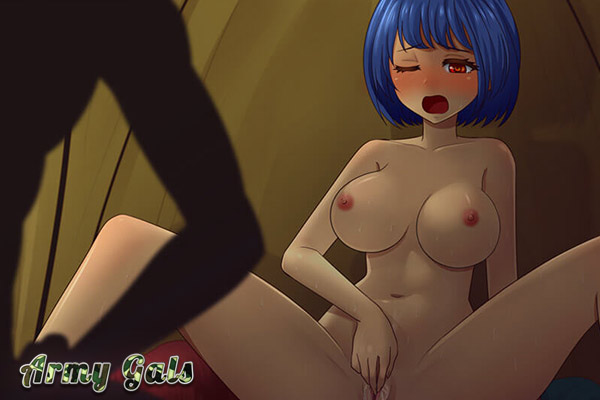 Enjoy the erotic images,
The Nutaku Team