AgentShawnee's Guide to Visual Novels
Have you played a visual novel? If not, you've been missing out! Visual novels are an interactive story game genre that was founded in Japan during the early 1990's. The game play in these games varies in theme and style but they all tell a story and some of those stories are down right erotic. Which is my favorite kind of story... 😉 😉
On top of visual novels being awesome on their own they have also inspired many hentai series including the famed Bible Black. Here at Nutaku there are many visual novels as well. Today I am going to talk about three I just started playing!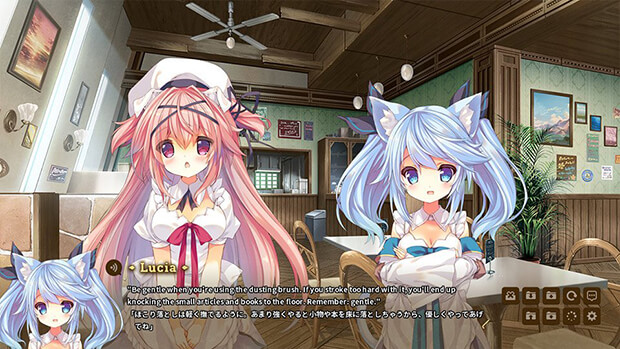 If you're a fan of the likes of Monster Musume and Monster Girl Quest then KARAKARA is right up your alley! It takes place in a sort of post-apocalyptic era where demi-humans exist in droves. There is a super cute cat girl named Lucia too so it's right up my alley! This game is available right here on Nutaku for Windows and comes dubbed with Japanese and English text.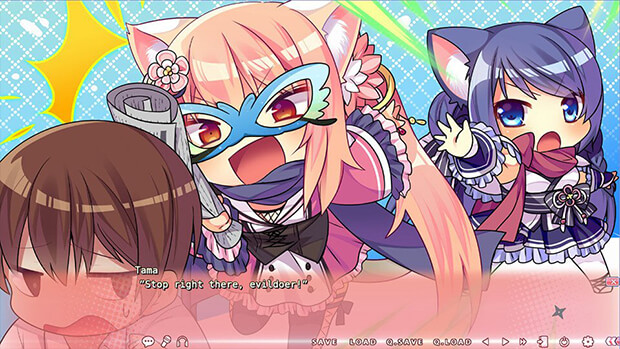 What could possibly be better than cat girls? I have two words for you... Ninja Cat Girls. Oh wait… that was totally three words. These two adorable ninja cat girls serve an ancient code where they must protect their human master in exchange for their village's safety. Their human master just so happens to be a pretty broke student who has no business (or money) supporting two lovely cat ladies. Things get saucy when they start to hook up! Do you want to be the master of two cute but sexy cat girl ninjas? You can! Neko-Nin is available here on Nutaku for Windows.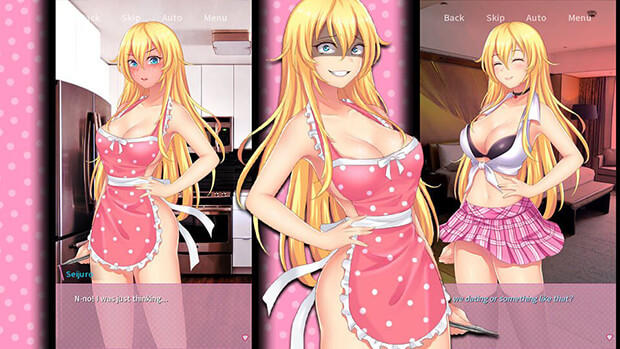 One thing I always asked myself going through dating was, "Why do men always love crazy women?!" It wasn't until I discovered yandere girls that I really got it. They can be so hot right? If you don't want to risk your life by dating an actual psychotic/lowkey serial killer you can still live out all those fantasies in... you guessed it, a visual novel! You play a dude who was out cold for seven years and suddenly wakes up to find out his beautiful neighbor has been caring for him for all these years. Is she trustworthy? Probably not but you should play the game and find out for yourself! My Neighbor is a Yandere?! is also available on Nutaku and it's one of the very few visual novels available on Mac as well as Windows. It also released its second chapter and is available in English and Spanish which is super cool as many visual novels are not translated into multiple languages.
If you're a newbie to visual novels I hope this little guide helped you out a little and maybe helped you decide where to start. I will be doing full reviews of these games over on my site thehentaihq.com so make sure you check it out!
Do you want to see any Nutaku visual novels turned into a hentai series? Let us know on social media - @NUTAKUGAMES!