AgentShawnee's Dating Tips with Pocket Waifu
Pocket Waifu is a simulation game here on Nutaku. Remember those pocket pet games from back in the day where you take care of some weird pixel alien or monster? It's like that but with hot chicks who are not all pixelated. You meet this demon woman who helps you attract women and they just magically show up at your house and do not leave. To raise their attraction levels you have to take care of them. While this isn't exactly how dating works you can definitely take some dating life lessons from this game and I'm here to expand on those!
Gift giving: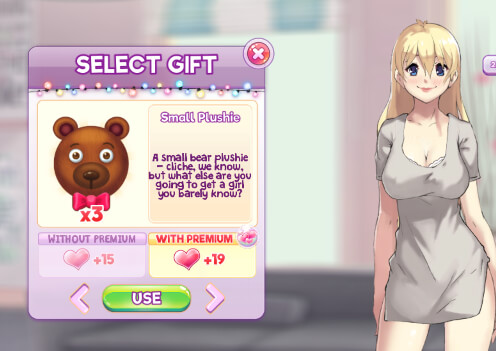 Gift giving while dating can be choppy waters to navigate especially if you have just started dating someone or you want to buy a gift for a woman you like but haven't started dating yet. Don't worry, I've got you covered!
If you like a girl or you've just started dating, it's great to keep it simple. You want her to like you for you, not because you shower her with gifts. While keeping it simple you also want to make it personal and you want her to know you put some thought into it. (Plus, it's a total bonus if she thinks of you every time she looks at the gift.)
Gift Ideas:
1. What's her favorite scent? Make her a gift bag of candles and a room spray with her favorite scent. Or if you want to give her a night to remember, make her a gift bag of bath bombs, oils, and soaps that feature her favorite scents. Make sure to find out if she has any allergies or sensitivities first though! You don't want her to remember you based on a rash.
2. We all need to write stuff down at one point or another, be it lovely little notes to our friends or reminders for work. Make that even more fun for her everyday life by putting together a stationary set for her. Find out what her favorite style is- elegant, kawaii, floral, and so on and put together a nice little set with pretty paper, a journal, a nice pen, and a nice memo pad.
You can pretty much get her anything that you know she loves but I would avoid things like gift cards because it comes across as a little lazy.
The ideas above also work great if you have been in a long term relationship but I can't say this enough… get a girlfriend who loves hentai! Seriously… we are the best! Also if you're dating a girl who loves the lewd you can shower her in Nutaku gold, figures, dakimakuras and boobie mouse pads!! Make that sweet hentai merch rain!
Dates: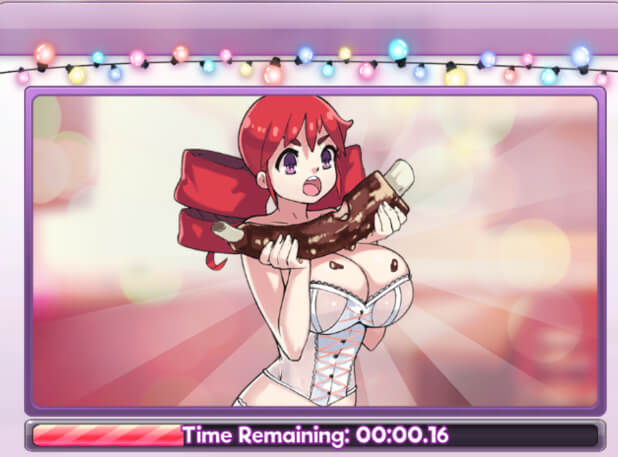 Dates are a super fun way to get to know each other while also eating some delicious food. In Pocket Waifu you don't go on dates but rather cook for the girl at home. While cooking for a girl at home can be super romantic you don't want to do it all the time! Here are some fun date ideas to keep things spiced up while still getting to know each other.
Date Ideas:
1. Take her out to eat at her favorite place. This is super simple but if you wait a little while after she tells you, she will be super impressed that you remembered and took her there!
2. Go to the fair together. The fair can be super fun! You can walk around, talk, and get to know each other in a laid-back setting.
3. Visit an aquarium. They are indoors, cool, and an easy place to visit without a ton of crowds. The perfect recipe for an easy "get to know someone" date!
4. If you want to get a little more advanced, a couples spa weekend will not only relax and rejuvenate you both but it will also help bring you guys closer together. Plus, you get to see her nearly naked. wink wink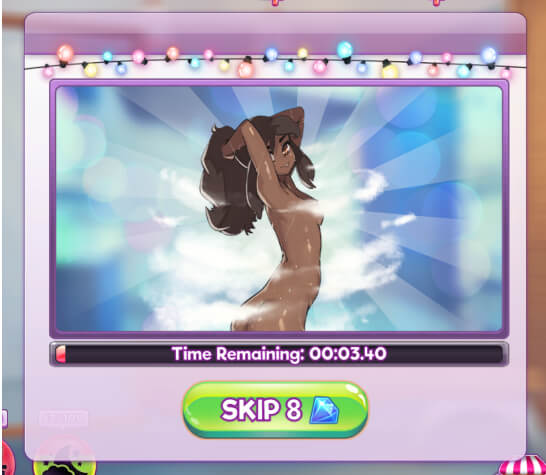 I hope this article helps you dating IRL! What are some tips that have worked for you? Let us know @NutakuGames