AgentShawnee's Top Hentai Picks Of 2017
Hentai games are super fun but sometimes you need both hands to enjoy yourself if you know what I mean… wink wink. So why not enjoy some hentai anime whenever you take a break from playing Nutaku games?
With the return of Soft Cel Pictures, 2017 has been a huge year for hentai! Here are some of my favorite titles that have been released this year. I hope you enjoy them!
Nuki Doki! Tenshi to Akuma no Sakusei Battle - Revolution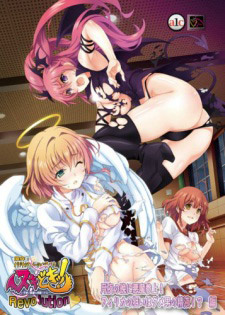 This is a new anime based on the original Nuki Doki! Tenshi to Akuma no Sakusei Battle released in 2013. Things are a bit different than the first series which revolves around a demon and an angel who are battling for a man's love. They decide whoever he falls in love with will rule the world! Talk about a lot of responsibility… The newer one is a little less complicated and there are fewer sex scenes, but the animation is amazing and the characters are super cute. This series starts out with the demon girl, Yamato, harassing her busty friend. If you like supernatural hentai this is a good one to start with because it isn't as crazy as the first series.
Monster Girl Quest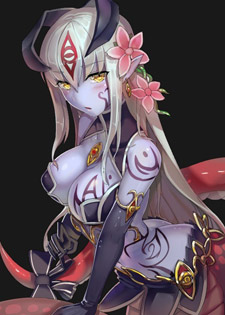 This series is almost exactly like source material. It hails from the game of the same name Monster Girl Quest. The story follows a boy who wants to lead the quest to create peace and harmony between monsters and humans. He meets Alice who is a snake girl and decides to help him on his quest. They travel all over the world in the name of peace, but they quickly realize it isn't so simple as they must begin battling monster girls. If you've played the game, it may feel like the same ol' story but if you haven't played the game yet, it's an excellent introduction to the series. The animation is also super pretty and it's fun to see how these monsters can have their way with someone.
Majuu Jouka Shoujo Utea
I have to admit something… I am a sucker for magical girls because who wouldn't want to be a magical being whose job is protecting the earth? Plus those transformation scenes? Always awesome. Karen and Mizuki are Utea magical girls who are ultra-cute and ultra-busty! They must protect the world from evil beings and send them back to the magical world. This series also includes another thing I love, tentacles! The first scene shows Mizuki getting ravaged by a tentacle monster and Karen must save her! If you like that kawaii aesthetic and super heroes with a twist of hot sex scenes, this is definitely a series for you.
Residence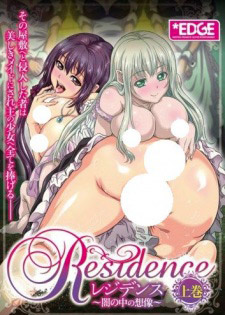 There is a ruined castle in the middle of nowhere inhabited by beautiful women. Treasure hunters and robbers often think the house is abandoned and go after a treasure that is rumored to be hidden within. Men constantly enter this house in search for riches, but they are met with a possibly terrible fate…depending on how you look at it! Every man who enters the house becomes a beautiful maid woman! The maid women are ruled by a cruel maid leader who tortures them with pleasure! Would you enter a house if you knew you would be turned into a hot girl who is constantly pleased by her housemates?
Succuba Mist Story The Animation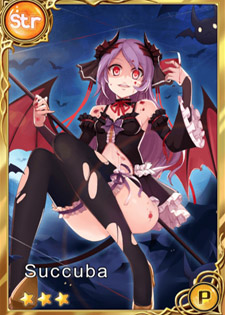 I'm a sucker for succubi so I was intrigued by this when I saw it was coming out. The story revolves around a guy who has a reoccurring dream that he is making love to a beautiful succubus. He complains to a nurse about his dream, and the nurse turns out to be some cum loving genie of sorts who can grant any wish. She ends up bringing the succubus into the real world for the boy and their adventure begins! This anime is based on the manga of the same name and I consider it extra awesome because the main girl has purple hair just like me. Ok that was selfish… anyway… you should really check it out!
I usually cover older hentai titles on my site and social profiles, so I thought it was about time I shared some newer titles. I hope you enjoyed them and decide to check them out! In other news, my month-long Nutaku blog take over has come to an end! Did you enjoy it? I hope so because I'm happy to announce that I will continue to write for the site! So I will see you next time!