AgentShawnee Squads Up With Sacred Sword Princesses
Sacred Sword Princess is probably one of the most fun games I've played here on Nutaku. It really surprised me because generally I'm not into this action RPG scroller game genre. Maybe they lured me in with the fact that I can collect really cute girls!
Not only can you collect hotties but you can also form an awesome squad. Today, I want to help you build the best squad to rule the game.
Sacred Sword Princess includes an elemental battle system where certain elements are either stronger or weaker against others. Luckily the chart below is available at the start of every battle and during character selection so that really helps!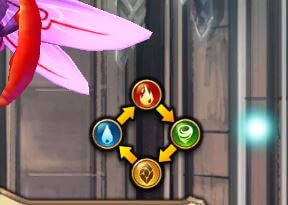 When going into battle, you have the option to bring three warriors with you and a friend warrior. While you are picking your characters you want to make sure they are of the right elements to beat the baddies! Insure you have a good reserve of characters to pick from in our harem. Playing the game, I've felt like it has been beneficial for me to have ranged and melee characters for each element.
Earth: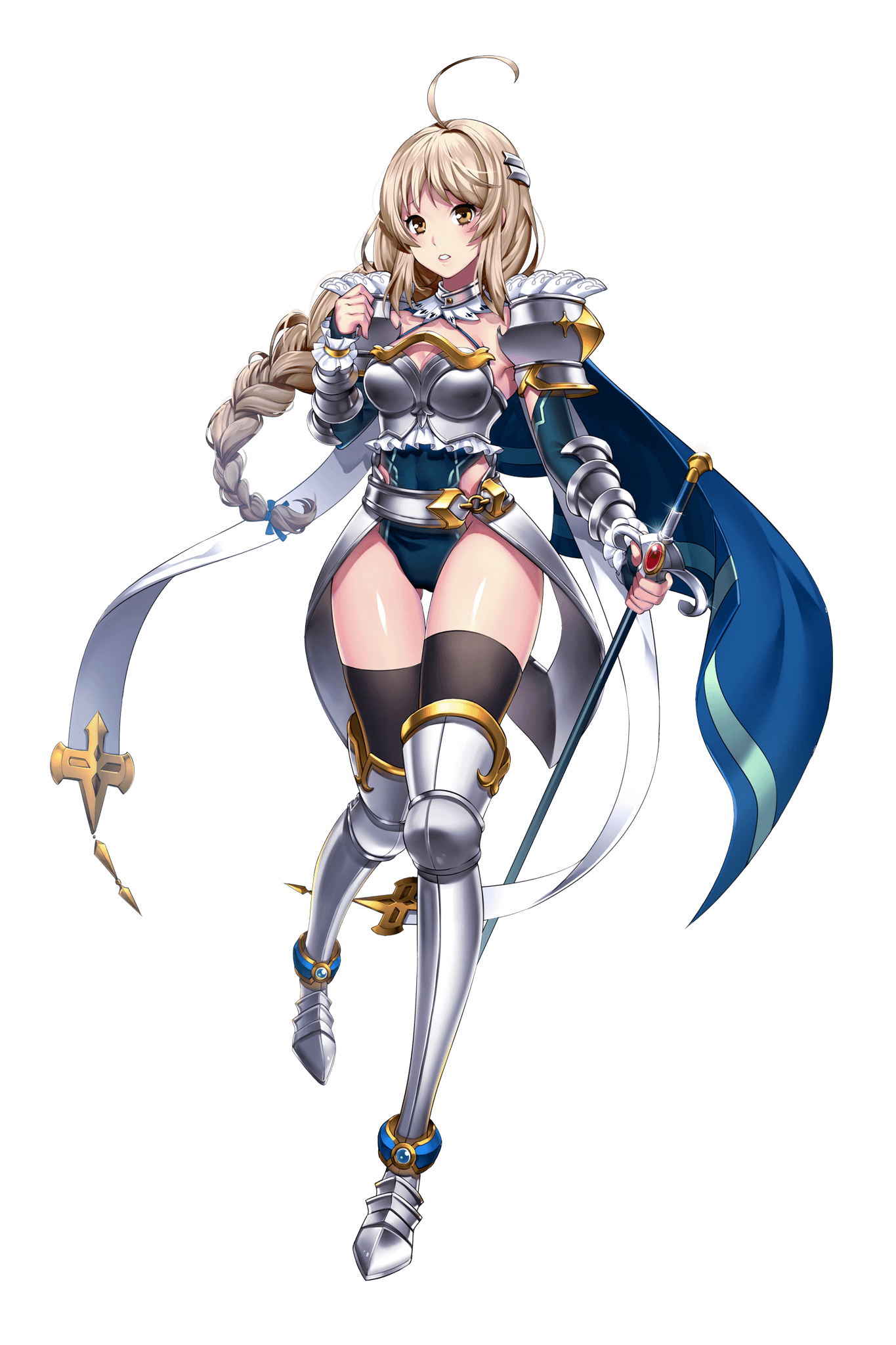 My favorite melee for the earth element is Trisha. She's super strong and her soul attack does wonders! She's an SSP but I believe everyone starts the game with her.
Water: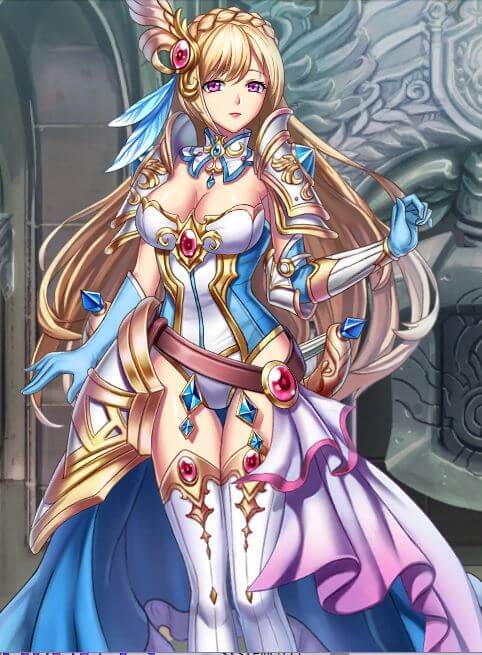 Charlotte is a great melee water character. Plus she's a major oppai so you know I'm already crushing on her. She's been a main of mine when taking on the Themis Empire.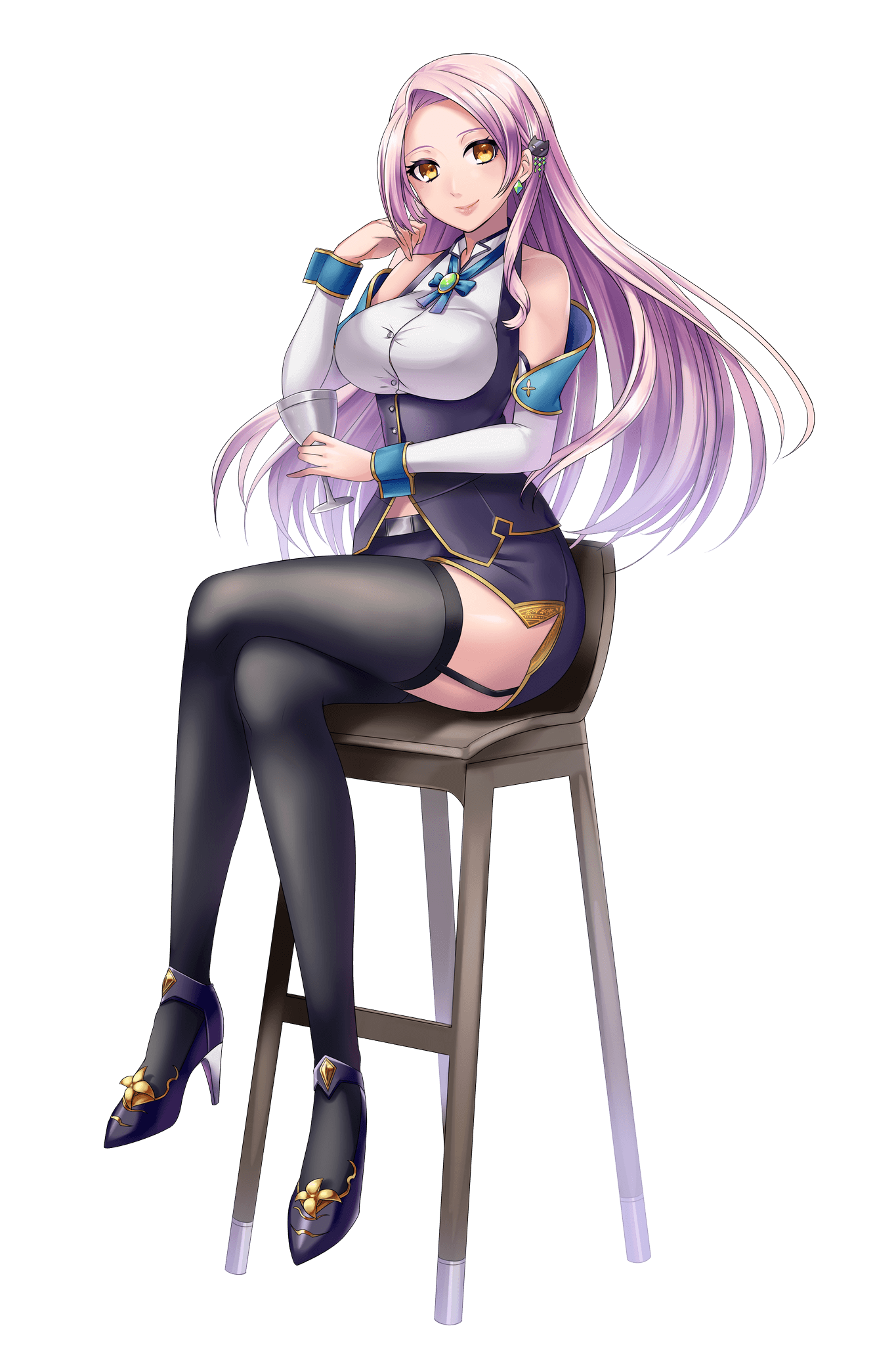 Seleia was the second character I unlocked and I love her. She's an archer so she's great if you want to avoid taking damage from enemies. She has that whole librarian thing going on which really works for her and I'm a fan of the purple hair.
Fire: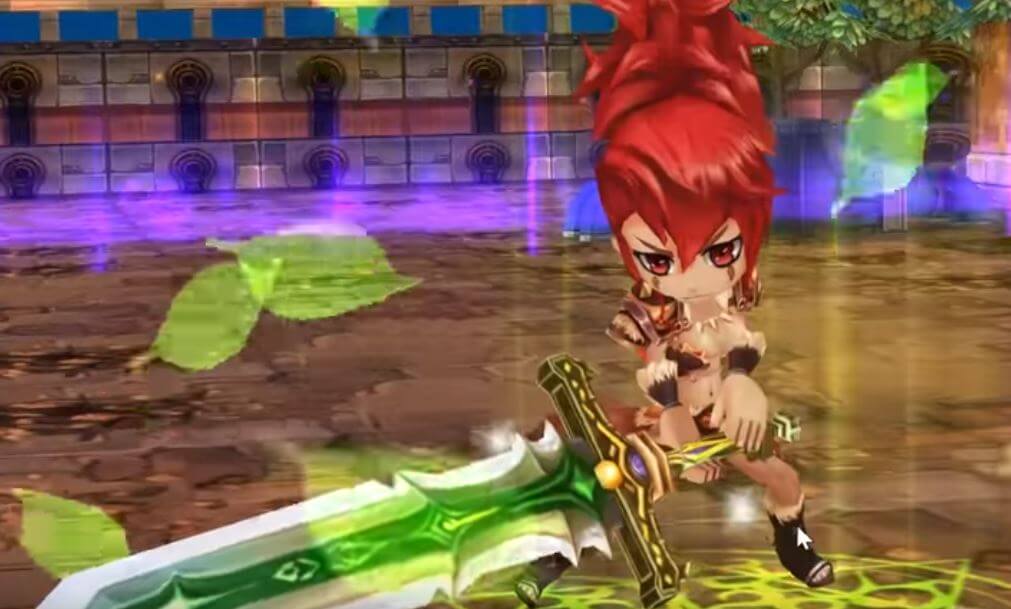 Meryl is a little badass of a melee character. She is super powerful and brings a lot of character to the game. She really reminds me of Toriyama character which is a great throwback to my early gaming days.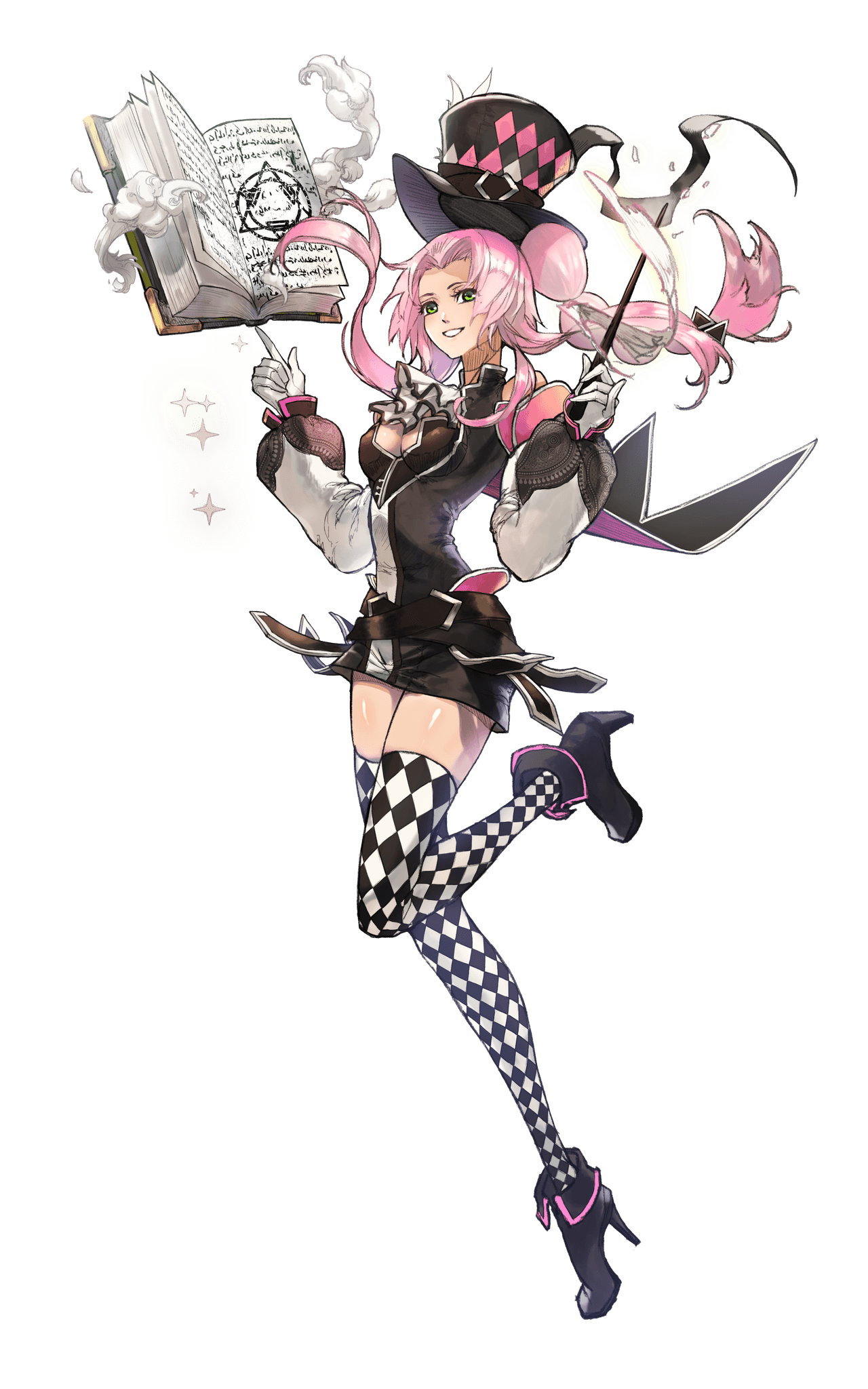 You won't need to pull a rabbit out of your hat to win a battle using Emily. She's adorable and an awesome ranged magic asset to have on your team. (I'm not going to lie… I had a hard time choosing between Emily and Yjer)
Air: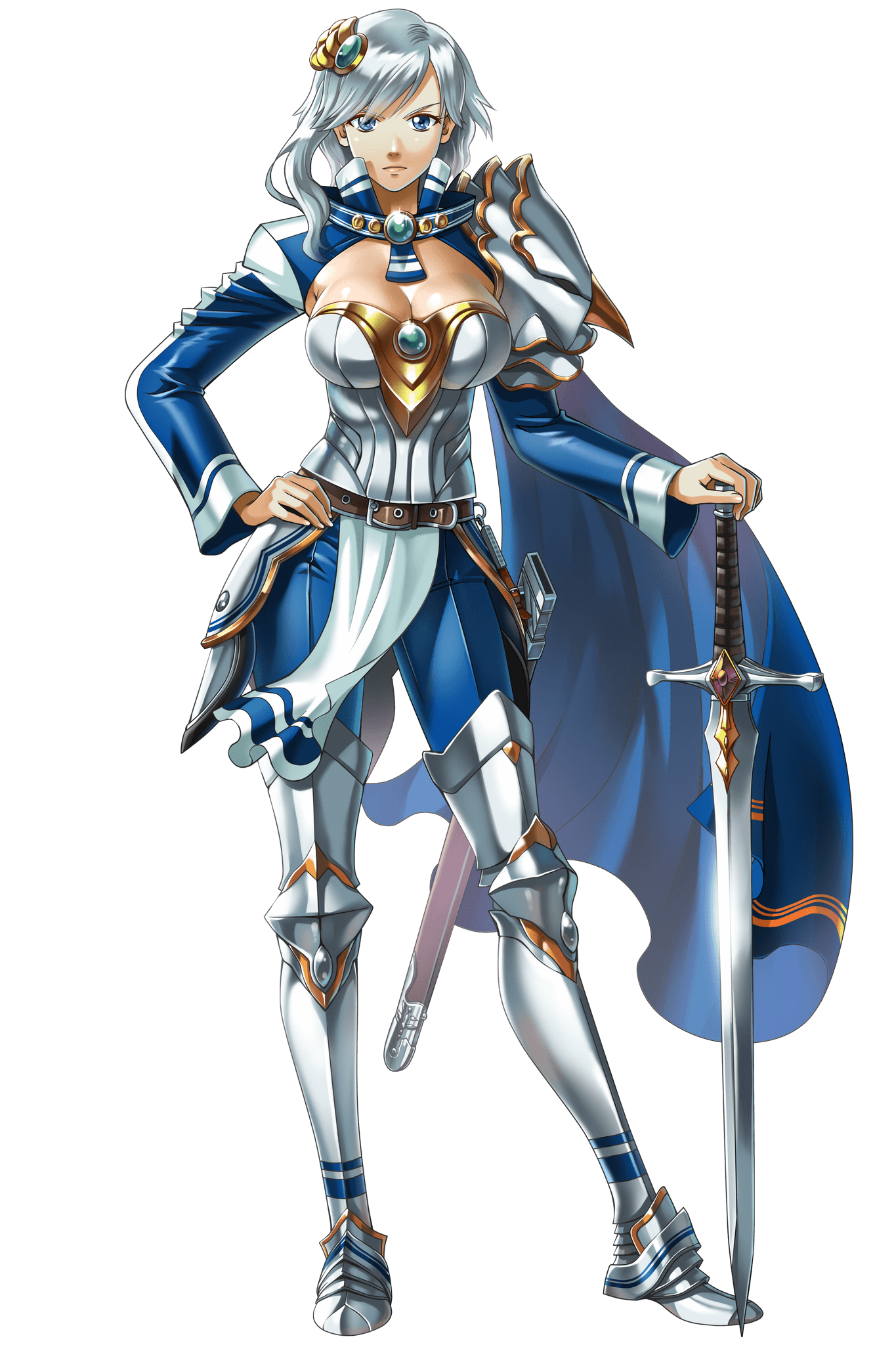 Leina was the first character I unlocked with the air element so it was such a relief to have her join my team! She pretty much just mows through Earth element beasts.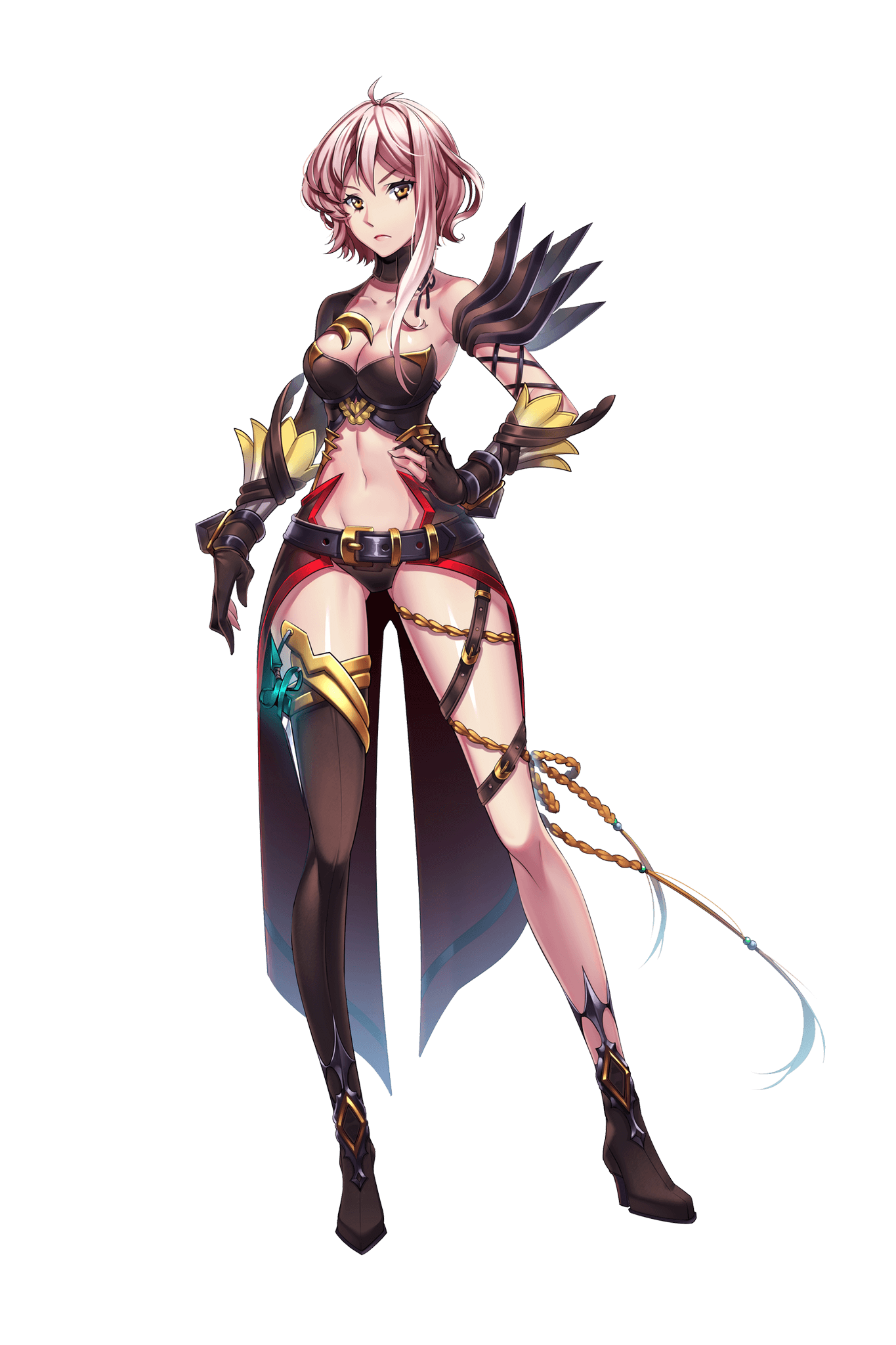 Khalis is a air ranged archer who is great for keeping your distance from super strong Earth characters. She also reminds me a little bit of a dominatrix if you're into that. 😉 😉
Who's your favorite characters to use for each element in Sacred Sword Princess? Tweet @NutakuGames to let us know!