A Sexy History Lesson
Hentai History
Broadly speaking, there are two kinds of kinky folk: the porn aficionados who live and breathe hentai for their viewing pleasure, and those who have only seen the word "hentai" in passing (a classy way of saying they've glimpsed at the banners while browsing their favorite tube site).
If you find yourself within the latter demographic but you find yourself curious, I've compiled a treasure trove of info that that will not only bring you up to speed but also widen the landscape of your kinkiest erotic fantasies!
Let me begin with the etymology: the word hentai is Japanese and signifies anything (or anyone for that matter!) defined as sexually "perverse or strange". While that explanation may hold a negative connotation to stuffy vanilla folk who only bone with the lights off, the fact of the matter is that it's really just describing the sexually adventurous. The universal definition of hentai nowadays (within the realm of porn) is that it's a myriad of anime and manga depicting verrrry sexualized characters.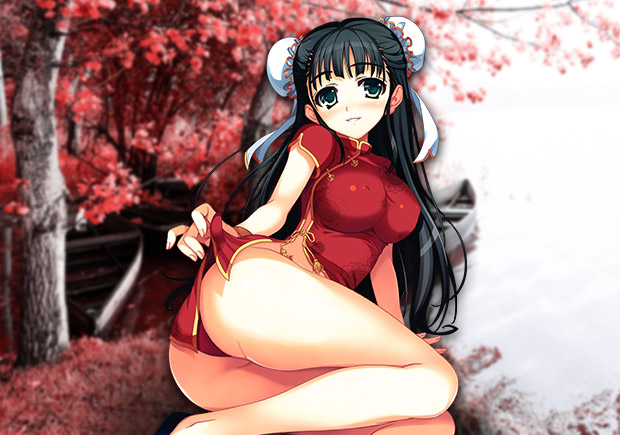 Believe it or not, this concept is far from new! Hentai did not just come to life at the same moment that the internet became a thing (so, contrary to popular belief, it's older than 1998 and it wasn't borne out of the kinky fetishes of a Westerner obsessed with all things Japanese). In fact, the concept of Hentai was originally known as shunga in Japan and it goes back hundreds of years. It became quite popular between the 17th and 20th centuries, experiencing a bit of a boom in the 80s for two reasons: the creation of tentacle porn (this came to be since the depiction of dicks and co. were illegal in Japan) and also with the emergence of erotic video games known as eroge.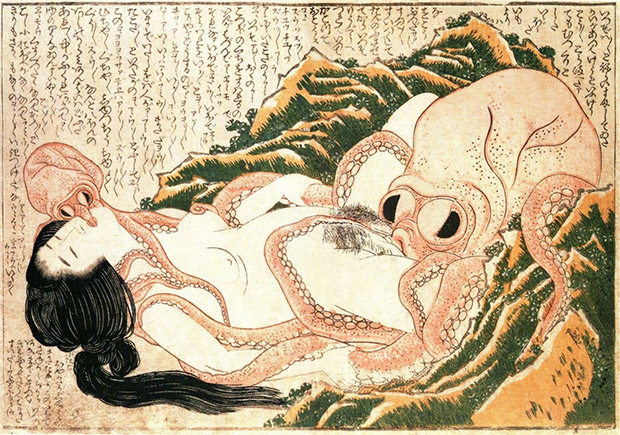 The Dream of The Fisherman's Wife by Hokusai, 1814
Because hentai is animated, the possibilities are limitless. Hentai artists can allow themselves to be creative in ways that aren't always possible within "traditional" porn, therefore expanding the options and allowing them to construct fantasy universes that could not exist in real life.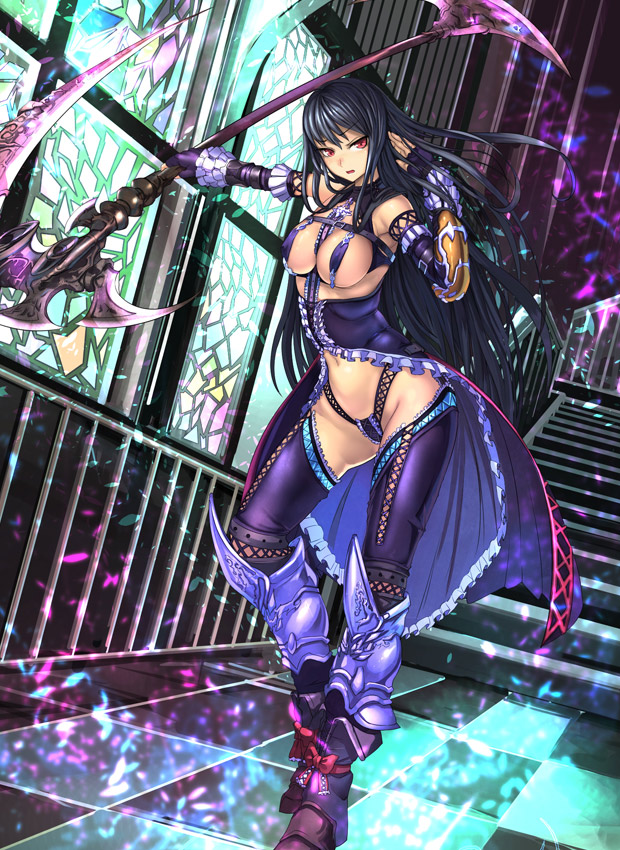 One last thing, when you do decide to browse sites such as Nutaku.net, remember that hentai is host to TONS of subgenres. There's literally something for all types of kinks and fetishes, such as yuri (girl-on-girl action), bakunyū (chicks with over-the-top big tits), harem (group-sex, or to be more specific, one guy with at least three other girls) to name a few.
One thing's for certain: you won't be bored (possibly ever again) once you get started!