🎮5 Dating Sims That We're Currently Playing🎮
Hey Nutakrew,
So earlier on this year, our community let us know through our fan survey that Dating Sims were among the top highest genres of Nutaku games that they enjoyed playing. We don't blame you! Let's be honest, Nutaku 2D significant others are better than the real deal. They just...get you. With that being said, we decided to showcase SOME of the many incredible Dating Sims that we're currently playing on Nutaku.net. Stay tuned for more Dating Sim blogs!
"My neighbor is what now?!" you might be asking. Good question because before cavorting on this particular game, some of us were scrunching our foreheads in confusion.
To answer the question, according to the Urban Dictionary which better freaking well be a legit source, a yandere is basically the blonde from Fatal Attraction (dont @ us. If you don't know who that is, we strongly suggest you find out for your own entertainment): "somebody who is kind and sweet at first".... But who turns into an unhinged, obsessed chica who needs to learn that violence is not the answer.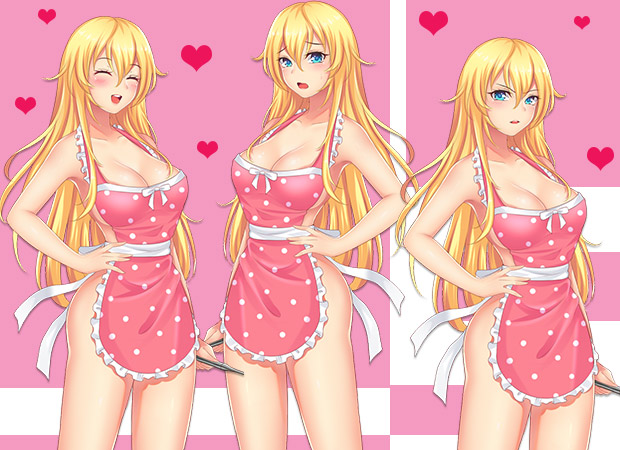 The yandere in this game is Nanase, a mysterious but beautiful girl who has spent the last seven years taking care of the game's protagonist, Seijuro, while he remained K.O.'d in a coma.
The reason for this whole situation is super mysterious, and we gotta say that's a part of the thrill of it. Built a bit like one of those "choose your adventure" storybooks, meaning there are multiple endings possible depending on when and what you decide to click.
The storybook premise sets it slightly apart from some of the other sims games. Another aspect that some personally enjoyed was that this is not a long-winded, convoluted story that will seemingly last you for ages while you remain somewhat disgracefully obsessed with fapping to your beautiful little psycho. The story is succinct and to the point and there's a good chance that you won't be returning to the beginning a gazillion times as you try to figure it out. The best part? There's a sequel to the game!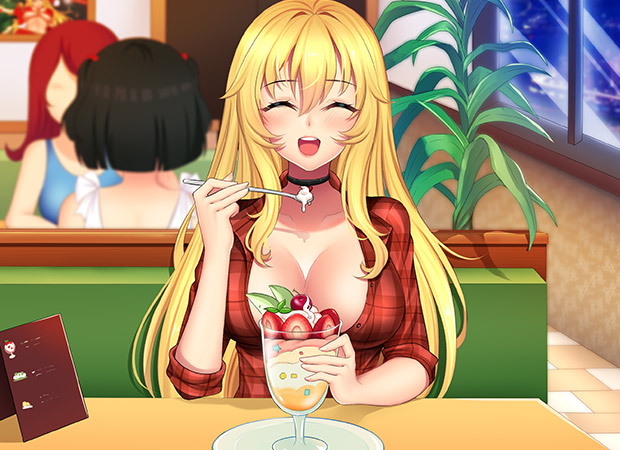 That's not to say that this game offers nothing in challenges; on the contrary, this will keep you thoroughly stimulated in more ways than one. The key is to remember the definition of a yandere. Chica be crazy since she's willing to basically off anyone (including herself and you) if she doesn't get exactly what she wants. Sound insane? It is, but the delicious craziness of it all will have your eyes glued to your screen!
This Downloadable game will definitely give you a real taste of a Dating Sim as you try to uncover the likes & dislikes of the girl that you're trying to impress. Let's get right to it. In this game, you're playing the role of Josh, a broke and out of shape dude who just lost his job…Does it get any worst? Yes, yes it does. On top of letting himself go completely, he lives with his unbelievably hot girlfriend, Britney, who's already started to slip away and has had just about enough.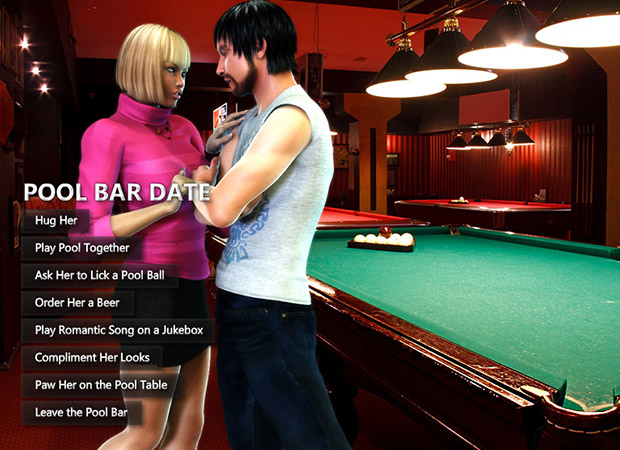 It's up to you to patch things up between Josh & Britney as you revamp his life to make his girlfriend fall back in love with the man that she first met. Do a full 360 and change Josh's entire lifestyle by getting him fit, sexy, healthy, and responsible to be the attractive hunk that his girlfriend once thought he was. Your goal is to get Josh's sh*t together and uncover all of Britney's deep sexual desires so that you can fulfill them to the best of your abilities. Woo and arouse her in ways that she can't even imagine- this relationship depends on it!
Crush Crush: Moist and Uncensored
The name of the game may lead you to think about matching puzzle blocks or maybe even a cute crush that a naughty waifu experiences while you expertly seduce her. To the surprise of many (including my innocent self), the word "crush" literally stands for crushing someone. No, not with a steamroller, of course, but by physically wrecking something valuable of theirs, like their car for instance.
That's how you come to meet the girls in Crush Crush, a Dating Sim for us kinky folks of the new millennium. While the idea of practically ruining some chick's life may seem counterintuitive, this initial "crush" sets up your challenge for the entire game and this is actually ingenious because your job is to get her to like you afterwards. And by "like you", we obviously mean like you enough to spread her legs wherein you're rewarded with hot, explicit scenes.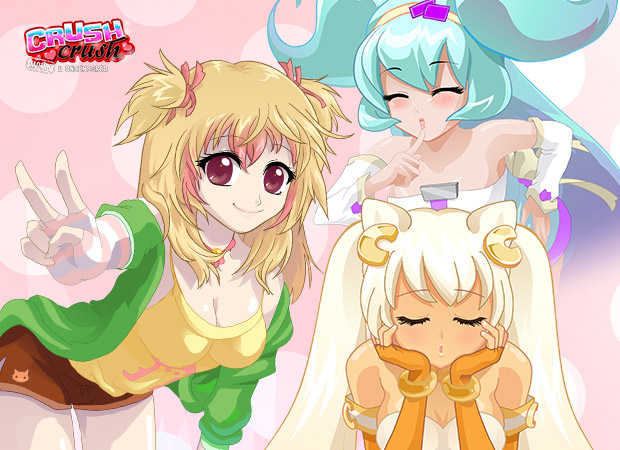 The graphics are satisfyingly rewarding as you click on these girls over and over and despite it being a sim game, it's not unchallenging by any means. The concept is multilayered enough to keep things interesting. You've got to get her to like you, right? This is done by buying her gifts and taking her out on dates. In order to be able to do so, you need money which you can earn through jobs and hobbies. As you advance through the game, your options will expand and you'll meet more girls.
All this to say, you won't be bored for a second as you find innovative tactics to win her over!
If you've been craving a sexy Dating Sim game with a straightforward concept, then this game might just be the one to make you call in sick for work! First off, you're on a freaking beach with scantily dressed gals who are hot enough to make you click through to see how fast you can get them completely naked.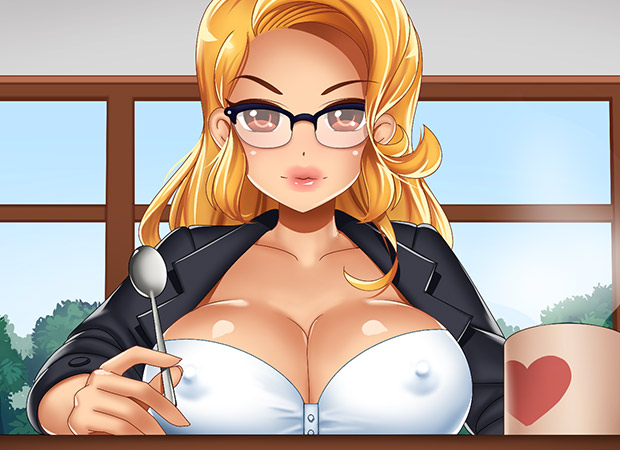 Before that can happen though, you'll have to get to now these chicks because they're all unique with different likes and dislikes. You'll do so by talking to them and gauging their reactions (don't worry, this won't be some complicated AF Vulcan Mind Meld. Their reactions will be obvious if you've struck gold or not).
As with most adult games, there's an actual point to getting into their pants (not only because you're dying to get your rocks off): you need to collect, ah, womanly essence by having sex with these chicks. The essence is needed for Andriella, the mermaid who made a rather unwise deal with a witch. While that part of the story might seem a bit of a head-scratcher, it won't be plaguing you throughout your sexy-times' essence quest. In fact you'll be too busy either getting laid or finding yourself amused by the surprisingly witty dialogue as you converse with potential mates.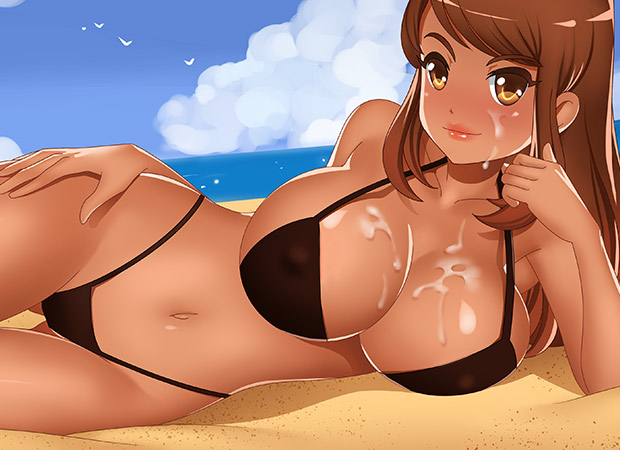 We should mention that besides using your wit and charm to get with these sexy ladies on Naughty Beach, this game also includes a puzzle portion. Matching colorful jewels is also a part of your quest and offers a refreshing switch from the sims aspect. It also helps to know that successfully completing a puzzle gets you this much closer to the most important goal, and that's to get those beach babes naked.
Happy gaming!
Who else's favorite pastime was playing with the hottest gadget of the then-decade which was none other than the Tamagotchi when they were younger (i.e. not a horny adult human with an affinity for adult games)?! And who else was terrible at other games, lacking the quick reflexes needed to get ahead? Interestingly, since discovering adult games, some of us are suddenly not lacking in our gaming abilities. Amazing what the promise of an explicit scene can do to someone, no?
Anyway, we do digress. Tamagotchis were super popular since you were required to care for your pet and ensure that it didn't up and dying from abandonment. When we heard whispers of an adult version of this concept, our curiosity was thoroughly wetted as we figuratively shoved aside our other games and rubbed our hands together. Pocket Waifu is exactly that kind of game, only prettier thanks to awesome graphics and a thousand times sexier since you're taking care of stunningly sexy gal, a waifu if you will.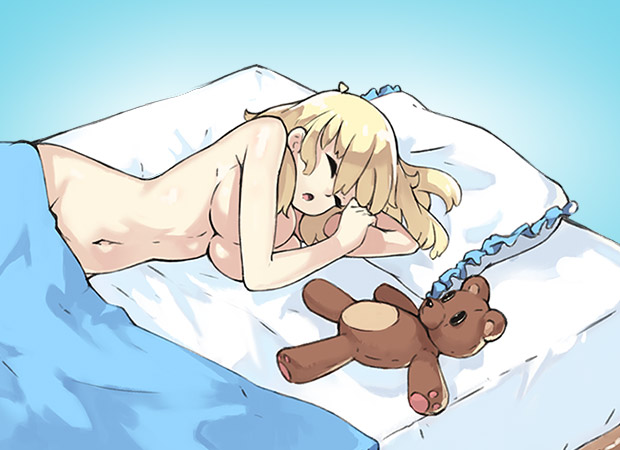 Caring for her and keeping her entertained is your job and it entails a slew of everyday-life habits. Food, clothes, baths and trinkets. Coin is earned through games and tasks which enables you to buy the essentials to keep her happy. You can easily keep track of your skills by the meter indicating how much your waifu is into you.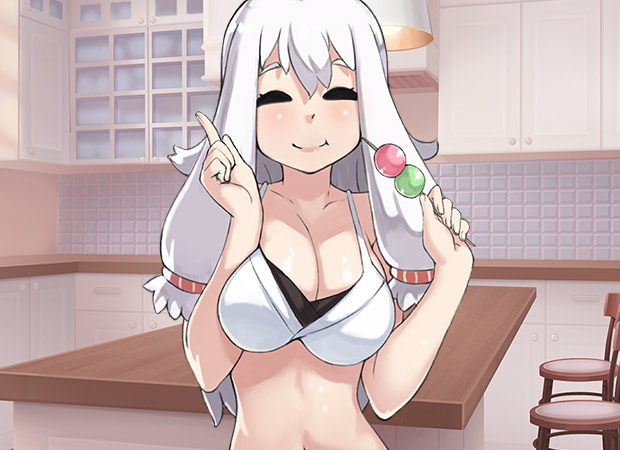 There's enough of a challenge to keep you interested in pushing forward and thankfully the sex scene is soooo worth it considering the fact that they've given us animation and not a series of stills. If you're a 90s child who has evolved into a grown-up who enjoys satisfying lewdness in their games, then you will definitely want to try this one out!
We hope you enjoyed our list of Dating Sims we're playing at the moment. Let us know the Nutaku Dating Sims that you're currently playing, on our socials @NutakuGames!